Maximum Value: How to Prepare Your Self-Storage Property for Sale
Maximum Value: How to Prepare Your Self-Storage Property for Sale
Sooner or later, every self-storage owner considers selling, and when that time comes, it's important to have the books and property in the right condition to maximize value. Learn how to ensure your site is attractive to potential buyers and can yield the highest return on investment.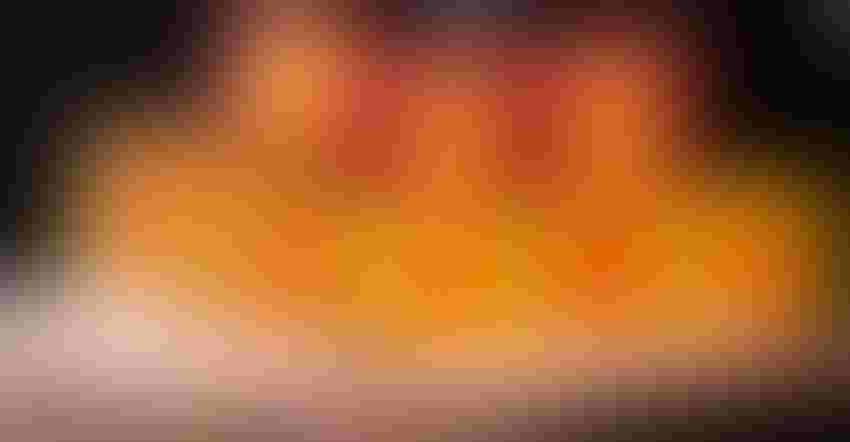 There comes a time in every self-storage owner's journey when they consider selling their facility. The reasons behind that decision can be as varied as the people and properties themselves. Whatever they are—you're looking to shift assets to the next generation, divest part or all of your portfolio, or something else—there are a few steps you can take to ensure an efficient, profitable transaction.
Begin With the End
The first step is to determine your timeline and desired outcome. Author Stephen Covey popularized the concept of "Begin with the end in mind." Self-storage owners considering the sale of their property are wise to implement this advice.
It's a good idea to evaluate your priorities, financial goals, responsibilities and future plans. Meeting with a qualified tax professional will give you insight to how the sale may affect your tax planning. Determining how divestiture contributes to those goals will also help you establish a timeline for achieving the best result.
Revenue Streams
The next step involves maximizing income, which will ultimately improve the value of your self-storage facility. The most common basis used to determine property value is net income after expenses, and the largest source of income to evaluate for improved financial performance is rent. Take some time to review your rent roll, and then check it again. You're looking for lost revenue. Though this can stem from many sources, the easiest one to remedy is existing tenants who are renting at below market rates.
Compare your rates against the local market. If they're below, increase them immediately! If you have a management company overseeing your property, this is a good time to ask for a rental-rate history report and discuss the current market.
Once you've improved your rents to match the market, start moving existing tenants to the new pricing. Many self-storage software programs even have an option to automate increases. It's also important to look at your other revenue streams. In many instances, owners gradually increase income over time by adding products and services, including retail merchandise and tenant insurance.
Once you have a comprehensive perspective on how to maximize income, it's time to check related expenses. In fact, no study of net income is complete without a cost review. If possible, look at a recent one-year profit-and-loss statement, broken down by month. Thoroughly assess your expenditures to ensure only those belonging directly to the property are on your books. Remove any that don't. This'll allow for the most accurate value once you decide to sell.
Paper Prep
For many self-storage owners, paperwork is one of the most daunting aspects of a facility sale. However, it's important to evaluate the condition of your books and records. The clearer and cleaner they are, the less perceived risk will be attached to a property; and buyers will pay more for one with less. With this in mind, here are a few recommendations:
Prepare historical profit-and-loss statements for the most recent few years. If they're available in a monthly breakout, even better.

Completed tax returns are a commonly requested item, so have them ready if you can.

At a minimum, informed buyers will want to examine a current rent roll, management or facility summary, and occupancy reports. Depending on the software you're using, these may have different names, but the information will be similar.
In today's market, it isn't uncommon for a self-storage property to enter the due-diligence period within weeks of being listed. By having your records organized before even engaging a broker, you'll simplify and expedite the process.
Physical Inspection
When first entertaining the idea of selling, it's wise to look at your property with fresh eyes. Discard the rose-colored glasses and look at the site as a potential buyer will. This evaluation should be divided into two categories: regular upkeep (including immediate repairs) and deferred maintenance.
First, make sure all units are in rentable condition. If any of them aren't, you need to correct, clean, empty or fix them. Not only will this improve revenue, it'll demonstrate your pride of ownership to buyers.
Next, assess the grounds and buildings for improvements. Confirm that the lighting, access gates and security equipment are all in working order. Ensure the office is clean, organized and free of clutter. The landscaping should be well-maintained and free of trash. Driveways should be maintained and easily accessible. You don't want anything to detract from your curb appeal. Whether you intend to sell now or in the future, these tasks should be prioritized and performed regularly.
When it comes to deferred maintenance, consider which capital improvements will add the most facility value. The timetable you created at the outset of this exercise will dictate your approach to these projects.
Obtain competitive bids for any necessary work. For example, your facility might need new roofing, new or updated doors, or driveway repair or replacement. You might consider new security fencing, new or upgraded road signage, or a software upgrade. Once you've determined a competitive cost, you'll need to decide whether it's worth remedying these issues or deferring. If time is of the essence, you may decide to leave these projects for the new owner. In any case, by taking a hard look at your property and figuring out repair and replacement costs, you'll be well-informed and in a good position if a buyer asks for a repair credit during negotiations or after inspections.
Preparation Pays
With the increased interest in self-storage investments, facility owners are being bombarded with an unprecedented amount of pressure to sell their properties. By establishing consistent accounting and record-keeping, maximizing revenue, and investing in the most value-added projects, you'll have a well-maintained and tidy facility that'll bring more competitive offers. The even better news is that when that moment to sell finally comes and begin the next stage of your journey, the hard part will already be done!
Jeff Gorden is president of the Gorden Cos., a regional group specializing in self-storage investments. He's been active in commercial real estate for more than two decades, and has experience in retail, office, industrial and self-storage. He's also vice president of the Arizona Self-storage Association and a broker affiliate for Argus Self-storage Advisors in Arizona and Nevada. For more information, email [email protected].
Subscribe to Our Weekly Newsletter
ISS is the most comprehensive source for self-storage news, feature stories, videos and more.