What's Your Take on Self-Storage Tech? Share Your View With ISS
What's Your Take on Self-Storage Tech? Share Your View With ISS
Buyer behaviors have altered greatly in the last few years, and many retailers including Walmart are adapting by placing more emphasis on technology. The self-storage industry has also seen an explosion in this arena. The affordability and availability of all this tech is aligning with this shift in consumer preferences for more self-serve options. What do you think about all this? Find out how you can share your view.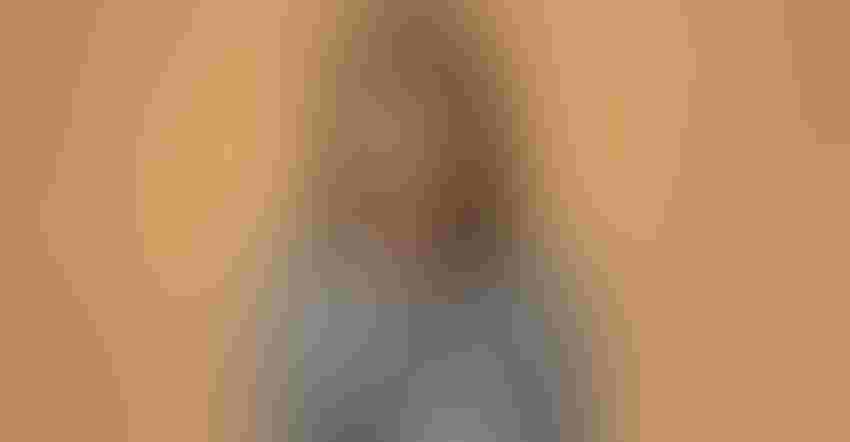 Over the past year, the Walmart Supercenter near my home has undergone a massive renovation. Part of the project included moving departments around, condensing areas to bring in more product, and making space for new items. But it's been more than just a reorganization. The retailer has recognized how drastically buyers' shopping habits have changed in just a few short years. And they're making big moves to make sure they're offering what customers want.
The store's evolution is aimed at more self-serve options. While scanning and purchasing your items at a single register without assistance has been around for years, Walmart is banking on this checkout preference by removing rows and rows of its cashier-led checkout lanes and replacing them with do-it-yourself stands. A select few employees oversee a group of checkouts and are available when customers need help.
Another step Walmart is taking is boosting its pick-up service and it has even revamped its parking lot. Much like its traditional checkout lanes, parking spaces have been replaced with those designated for customer pickup. There are 50 of these spots, which means the store's deliver-to-your-car service is spiking—or they expect it too. The store has also transformed a relatively large section of the building that once hosted the outdoor garden area to manage these orders.
Walmart isn't the only retailer recognizing a shift in buying behaviors. Many are now offering scan-and-go technology, which allows shoppers to skip the till altogether and use the store's point-of-sale device. Amazon might be the giant when it comes to online ordering, but scores of retailers have joined the game and they're making online shopping enticing with discounts and free shipping. The fact is that many people don't want limits on their shopping. They prefer to buy and pay for goods and services when, where and how they want.
The self-storage industry has also seen a huge shift in customer preferences. The pandemic, of course, was a driver for many of these changes. But other factors have played a role as well. One of those is the availability and affordability of technology. Like other retailers, self-storage owners and managers have recognized the perks for their operation and their customers. While there are likely some facilities who still aren't using management software, it's becoming far less common. Similarly, most storage businesses have a website, and a majority offer some kind of online services for their tenants, including billpay and reservations.
Although it's been around for some time, facility automation has become the new business model for scores of storage businesses, including those with large portfolios. With kiosks, call centers, chatbots, robust software, online services and high-end security components like electronic locks, they've successfully kept sites occupied and even developed facilities based on the unattended concept. Offering a contactless storage rental has become a key selling feature for many storage businesses, big and small.
Of course, technology doesn't come without its challenges and even apprehension for users and those offering it. As I watched Walmart make all these changes, particularly in the parking lot, I couldn't help but wonder if the effort and money will be worth it. Are 50 spaces designated for pickup necessary? Will shoppers be put off by having to load their own groceries, scan and bag them, then pay at a kiosk rather than have an employee shoulder some of the work? Some will be, but the retailer is betting more will embrace the platform.
Beyond assuring you'll gain customer acceptance, there are numerous other trials that come with introducing new technology to your storage business. First, you need the infrastructure to make it work seamlessly. With many storage facilities built decades ago, retrofitting to add technology can be a daunting and an expensive process. You also must determine what tech will be most welcome by the customers in your market and will benefit your business. Just as there are people who prefer self-serve, there are those who want a real person to handle their transaction. Walmart wisely left in a few check stands managed by cashiers. Similarly, there will always be storage tenants who come into the office every month to make a payment and new renters who want a personal tour from the site manager before choosing a unit. The key is to find the balance that's right for your storage business.
What do you think about industry technology? What do you love and loathe about it? I'm seeking insight from storage operators for an article and would love to hear from owners, developers and managers about how they use tech, the benefits they enjoy, glitches that happen, and what they think is ahead. Email me at [email protected] to share your views.
Subscribe to Our Weekly Newsletter
ISS is the most comprehensive source for self-storage news, feature stories, videos and more.