Self-Storage Profit Centers: The Cherry on Top of a Delicious Revenue Sundae
Self-Storage Profit Centers: The Cherry on Top of a Delicious Revenue Sundae
While your self-storage facility likely offers some add-on services and products such as boxes or truck rentals, there are more to explore. Consider the following fresh profit centers to drive traffic to your business, cater to customer needs and generate more revenue.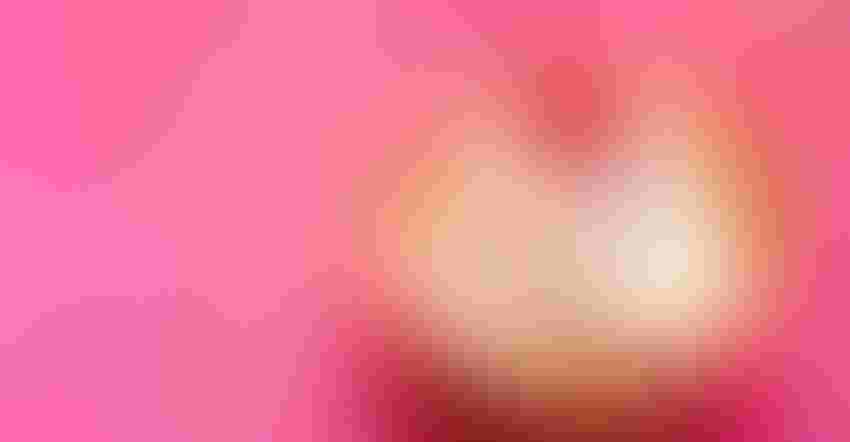 You likely rented a few self-storage units this week, but did you also sell some packing supplies? Or perhaps a new renter reserved a truck to move their belongings. Other new customers might've entrusted you with their prized RV or their favorite wine that's now safely being preserved in your vault.
Profit centers are awesome, right? There are so many benefits to offering them and, when done right, they can expand your customer reach and bring more dollars into your business. Plus, there are so many options! Operators have long recognized the synergy between self-storage and retail items such as boxes, bubble wrap, Sharpies, mattress protectors, and other necessities to move and protect their belongings. Every renter also needs a lock, so why not buy it from you?
Then there are the "extras." Renters will likely need a truck or van when moving in and out. They might be looking to store their wine collection, or need a friendly place to receive or ship their packages or just buy stamps and padded envelopes.
Other businesses also have specific needs such a place to catalog and preserve sensitive documents. Restaurants might rent a wine-storage unit to stash backstock, and entrepreneurs could favor your pack and ship store or waiting in long lines at the post office.
Like I said, there are many options. And while all these traditional avenues are fantastic, don't stop there when it comes to thinking about fresh ways to make money, rise above your competitors and provide services to your customers. Here are some that might work.
Electric vehicle (EV) charging stations. You might dismiss, but there are some advantages to it. According to this article, EV sales are expected to reach 35% of all automotive purchases in North America by 2030. The means the need is there, and the self-storage industry is very good at responding to consumer needs. EV drivers use apps to identify stations near them, which might be your storage facility. Plus, there are some great pricing options, so you can find one that'll appeal to your market.
Amazon lockers. Admittedly, this isn't going to generate new revenue. But it could lead to more foot traffic to your business. This retail giant is always on the lookout for places to drop its metal boxes. Is your facility in a busy retail corridor that could benefit by offering this service? There's a discussion on this topic on the Self-Storage Talk online forum. See what others think or add your thoughts.
Vending machines. Have you ever been in a retail store that didn't have some sort of vending machine? Probably not. While selling sandwiches and other perishables probably isn't ideal at a storage facility, soda, bottled water and even well-preserved snacks could do well. They're automated, which means customers can use them whenever the need strikes. And who doesn't get thirsty or need a snack when moving into a unit?
Key-making kiosks. These easy-to-use systems are everywhere. They come a variety of sizes, which means they can easily be added inside your retail store. Again, when you offer this service, you could be saving someone a trip to a crowded home-improvement store.
Flex space. This profit center is appealing for many reasons. It's a great mix of warehousing, office and retail, so it'll draw a broad array of renters. Moreover, these tenants will stick around if satisfied with your services. Storage King USA has found great success with this profit center. Learn how they've benefited and what to consider when adding it.
Other possibilities. Adding shelving to units is one way to charge a premium for the space. An SST member recently installed them and it's going well. See a photo and get the poster's perspective on this add-on revenue stream.
The owners of Acorn Mini Storage in Minneapolis expanded their product offerings by opening A2 Art Storage & Services in St. Paul, Minnesota. The facility offers museum-grade storage and related services, with solutions for art of any medium, size, shape and value.
These are just a handful of ideas. There's also cloud storage, conference rooms and remote workstations, notary services, eBay stores, or specialty items from local artists, bakers or even farmers. If you're new to add-on services entirely, check out this article from an industry veteran for some great advice.
If you're considering a new profit center or already have one in play, tell me about it! I'm seeking sources for an upcoming ISS article. Email [email protected] to share your story.
Subscribe to Our Weekly Newsletter
ISS is the most comprehensive source for self-storage news, feature stories, videos and more.