The 7 Abilities You Need to Start a Self-Storage Business
The 7 Abilities You Need to Start a Self-Storage Business
To get into the self-storage business today, it takes more skills than it used to; but they're not hard to learn. Every investor should master these seven abilities.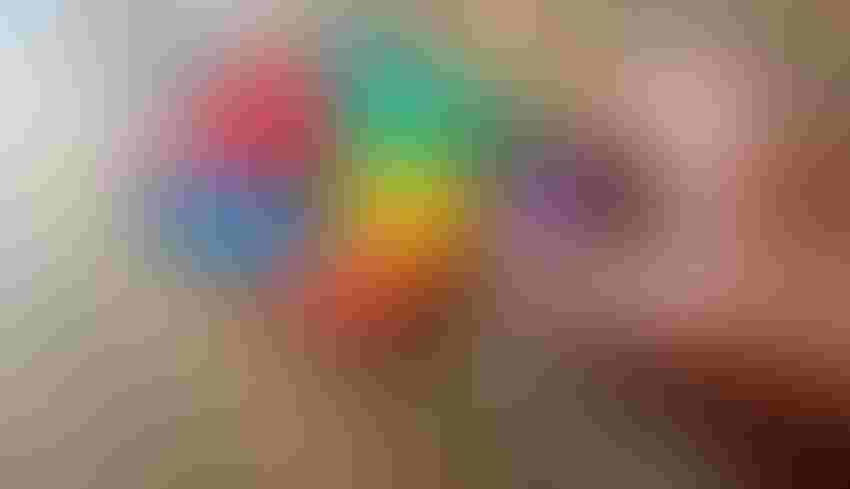 Self-storage is the best business there is for the small investor. It has all the benefits of a real estate play and few of the drawbacks associated with traditional investment real estate. It's also an operating business with very predictable cash flow.
Because of these facts, it caught the eye of Wall Street following the last recession. The flood of money into the self-storage industry altered the landscape for all investors. This has had a significant impact on those who wish to start a storage business in the following ways:
The industry has become more sophisticated.

The complexity of starting a self-storage business keeps increasing.

Your long-term success in the industry will be determined by acquiring specific knowledge and expertise.
There are seven key abilities you must develop to start or grow a self-storage enterprise. They are the ability to:
Analyze the financial viability of opportunities

Finance storage opportunities

Determine project-construction costs

Construct or oversee the construction of buildings and/or a conversion

Oversee and schedule subcontractors
Before you start looking for your first deal, these skill sets must be in place. Why? Because the days of finding a good facility, buying it and immediately getting the returns that make it worthwhile are gone. The year 2012 was the last time I could buy a stabilized facility and get the returns I need. The influx of Wall Street money drove capitalization rates down and value and pricing up. If you've been trying to get into the self-storage business but can't seem to make a deal work, this is why.
As small investors, we need to find value-add situations. That usually requires an expansion—adding more rentable space to an existing facility. For someone new to the business, that's usually the best strategy because it's the least risky.
Building from the ground up typically has one to three years of negative cash flow. Expansions at least break even from year one. You're going to pay more for an existing facility than you desire; but after you blend the returns from the acquisition and the expansion, you get a return worth seeking.
The due-diligence timeframe has shortened to, at most, a few months or as low as 45 days. This makes those seven key abilities especially important. If you don't have these areas covered, you can't close a deal fast enough. By the time you can close, someone else has already stepped up and is willing to pay more than you were. I speak from experience. Now let's look at these seven areas.
The Ability to Find Projects
For most of us, this requires developing relationships with self-storage brokers who work in the area of the country where you want to own. Know these people. Meet them. Talk to them. Help them look good to their clients and you'll get deal-flow for a long time. How do you do that?
Be a buyer. How do you become a buyer? Have these seven skill sets figured out before you write your first letter of intent or contract.
The Ability to Analyze the Financial Viability of Opportunities
It has never been more critical to be able to analyze a prospective deal and project the future cash flow of new space coming online. How much you can pay for a facility today is determined by understanding:
The projected future cash flow of an expansion

The cost of building the expansion

The operating costs for the expansion 
Then, based on those future cash flows, you back into what you can pay to get them. The good news is there's a lot of training out there to acquire these skills. The industry offers support to new investors via free and paid programs, and there are experts you can tap as well.
Compared to most real estate, self-storage is a simple product to build and analyze. You just need to know how to do it at the beginning of the game if you want to be able to compete with other buyers. You should know what you can and can't pay for a self-storage opportunity. You have to trust your numbers.
The Ability to Finance Opportunities
When I got in the business, I wasn't strong enough to get a loan by myself. That didn't stop me. I found some partners who could sign the loan. Today, I still need partners.
You may be able to do this by yourself. However, before you put your project under contract, it's prudent to know what type and how large of a loan for which you can qualify. Remember, you can use the income from the project as your income for qualifying in most cases.
Also, Small Business Association loans are a great way for someone new to the industry to get more financing than from a traditional bank. Check in with a lender or two prior to writing your first contract.
The Ability to Put Cash Into Projects
Know where the equity is coming from. Again, when I got started, I didn't have the equity. I used to put the projects under contract, then go raise the equity from investors. I can't do that anymore. The due-diligence periods have become so short that I need to have my equity raised before I start.
You may have your own money and that's great. If you're using investors, have your soft or hard commitments ready before you write the first offer. Often, you must show the equity to have your offer taken seriously.
Your Abilities Around Construction
For the small investor to get the returns needed today, it almost always has to be a value-add project. The safest way to create a value-add situation is to find a smaller "mom and pop" facility, expand it, and bring it up to today's "institutionnel" standards. That almost always requires the ability to construct more storage. That doesn't mean you have to build it yourself, thank goodness; but you do have to know:
What the construction process involves

When construction will start

What the income looks like as it leases up and when it's stabilized
Also, how you will facilitate the construction? Will you hire a general contractor or a construction manager, or will you do it yourself? You need to know this upfront so you can run your financial analysis. Why? Your financial model tells you what you can pay for the existing facility or raw land.
I'm not a builder; you can ask my wife. But I do know construction numbers. I also stay very involved. I don't simply turn it over to a builder. That's a formula for the project to not meet the budget I created in the pro forma.
The Good News
To get into the storage business today it does take more skills than it used to, but they're not hard to learn. Do the work required and you'll stand head and shoulders above the others who are also trying to get a storage venture off the ground. If you lay the groundwork, you can build a successful business and start creating the wealth this product offers.
I believe it's the best business there is for the small investor. Just perform the work first so you can be the one who wins.
Mark Helm is a commercial real estate agent and self-storage investor. He began working with real estate investment trusts in the mid-1990s to locate and purchase self-storage properties before striking out on his own. He's the author of "Creating Wealth Through Self-Storage" and the creator of "Storage World Analyzer," a cloud-based, financial-analysis software tool designed to help self-storage operators and investors evaluate potential real estate acquisitions or development projects. To reach him, e-mail [email protected]. 
Subscribe to Our Weekly Newsletter
ISS is the most comprehensive source for self-storage news, feature stories, videos and more.