High Ceiling: Factors and Challenges Driving Self-Storage in India
High Ceiling: Factors and Challenges Driving Self-Storage in India
Though self-storage is still a fledgling industry in India, it is growing and being driven by many of the same factors that have propelled it on other areas of the world. One of the founders of Self Storage India shares his insights on the market.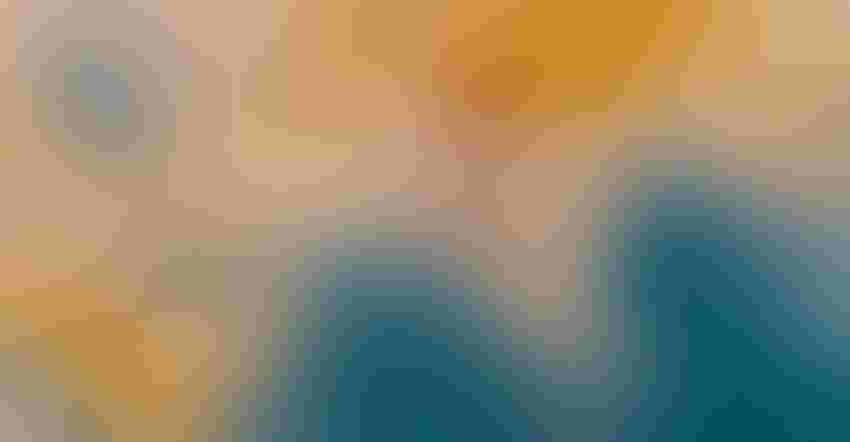 While many businesses experienced a considerable drop in revenue during the coronavirus pandemic, the self-storage industry continued an upward trajectory. Global revenue is forecast to double to $100 billion within the next five years, according to India-based market-research firm Mordor Intelligence. Catalysts include intensifying urbanization and rapid, post-COVID economic growth, along with traditional drivers like dislocation, divorce and death. Increased personal disposable income also plays a role and is present among India's middle class.
Work-from-home and hybrid work models have become a standard way of life in many parts of the world, and the need for more space at home is amplifying. Changes in the work environment have allowed people to reconsider their residential choices, whether moving away from expensive metropolitan areas or relocating without concern for a daily commute. In India, these disruptions create the need for extra storage space at a time when operators like my company, Self Storage India (SSI), are working to increase consumer awareness.
For now, the Indian self-storage industry remains nascent, with public knowledge of the product remaining low. For most people, the typical storage option is to take up fractional floor space in a large warehouse operated by a packing and moving or logistics company. These facilities are usually located outside of urban areas, and they don't offer on-demand, 24/7 access. Customers who aren't comfortable leaving their belongings in this environment face less optimal solutions, such as a neglected corner of a family member's house or friend's basement, or even renting a separate apartment just to store lesser-used items. Given the increasing population density in most areas, these choices often prove unfeasible.
When it launched about a decade ago, SSI was the first self-storage provider in India. Since then, a handful of quality "personal and business storage" players have emerged to offer regional services, however, most of our competitors focus on "box storage" or "storage as a service." They typically don't offer storage rooms, and their business model is a blended service of logistics and fractional, large, open/racked warehouse space. At SSI, we follow the North American model of offering a private, lockable unit with 24/7 access. We also seek to build up self-storage as an investable real estate asset class in the country.
Overall, self-storage is a new, rapidly growing industry in India, and its drivers align with local macroeconomic factors. Though it may take some time for the business to emulate that of the United States, we believe similar industry dynamics and the sheer scale of the country will make it a thriving industry.
Industry Challenges
Finding prime real estate in a bustling Indian city on which to develop a greenfield self-storage facility is a huge hurdle. In highly urbanized settings, there's a shortage of conveniently located and cost-effective options. Given that urbanization is rapid, there's fierce competition for these limited parcels; and self-storage is at a disadvantage because urban planners have neglected to provide room for the industry as a lifestyle utility. In addition, other industries—e-commerce, direct-to-consumer, etc.—are in a hyper-growth boom and compete for similar locations.
Finding institutional financing in India is also surprisingly challenging and expensive. One would imagine that lenders love companies with ongoing repetitive income streams; however, our experience has shown that while they understand the warehousing/long-term leasing industry, they don't have a framework to process short-term self-storage providers. SSI has been able to secure debt funding, though it's been based on the collateralization of founder assets, which is an approach that makes it challenging to scale.
Another obstacle is labor. While India is replete with skilled workers, finding professionals with experience in self-storage is a tall order. Our approach has been to source people with knowledge in similar industries, such as warehousing, transport and logistics, and then train them. This comes with additional burdens of time and cost for the company.
One of the biggest hurdles we face is convincing folks to pay for storage. Traditionally, Indian homes and businesses have maintained their own storage rooms, so it was never a line item on their expense statements. Building awareness increases our sales cycle but decreases our conversion rate. Prospects often drop out of the sales process due to a dissonance with storage costs, only to return a few months later when their approach of storing goods in a friend's basement or garage led to damage, theft or loss of goods.
Finally, women's safety is an issue. Traditional, open warehouses are dark, dingy and located outside of populated areas. The logistics and warehousing industries are also dominated by male workers. By engaging with our customers, we've learned that most women find it unsafe to visit such spaces alone. As a woman-led company, SSI has set out to dispel this fear. We're well-tuned to the safety of our female tenants, with facilities in urban area offering units that are well-lit and have extra safety features. We're also focused on building a gender-diversified workforce.
Customer Demographics
In the early days of self-storage in India, consumer awareness was sparse. The few renters we found had been exposed to the industry when they lived abroad. Over the last decade, awareness has increased in the local market, and we now receive inquiries from well-informed prospects.
In India, our dominant customer personas are 20 to 40 years old—primarily Millennials and Gen Z. Though we have our share of Gen Xers and Baby Boomers, our customer base declines with age. Younger consumers have a high geographic mobility, desire to acquire goods, thirst for life experiences and are fueled by their increasing disposable income. They're also internet savvy, which helps them find us, since our go-to-market strategy manifests in the digital realm.
Marketing
Most self-storage operators around the world are aggressively using digital media to create awareness. In a large, internet-connected country such as India, this approach has high efficacy and lower cost compared to traditional advertising. Ours is also a mobile-first market. Smartphone access is highly proliferated, and high-speed data access is ubiquitous. People are e-commerce-oriented, so targeting customers in the digital space is intuitive.
Contrary to some of our competitors who are shy about showing off their actual facilities or publicly featuring their leaders, SSI has taken a "what you see is what you get" stance. Our awareness-building strategies include showing photos and videos of our properties and sharing video testimonials from real customers.
We believe seeing is believing, especially for a business in which customers must trust us to be the custodians of their belongings. This is why we invite every prospect to visit our facilities in person before making a decision. In addition, our CEO is highly visible on digital channels, is very accessible, and actively meets and engages with the public. This has helped SSI build a trusted human brand that resonates with customers.
Industry Outlook
Growing awareness coupled with driving factors like urbanization, rising disposable income, increased mobility and voracious consumption provides the India self-storage industry with a very bullish outlook. Changing culture and attitudes also align with our product. Beyond the impact of working from home, we're seeing movement toward a decluttering mindset and minimalist lifestyle among our Gen A and Gen Z customers. A preoccupation with having "clean" spaces, improving focus and finding peace of mind with only essential items around you, is driving their desire to use self-storage.
A few years ago, the India self-storage industry was disorganised, with fragmented small players providing substandard services. It's now gone through something of a revolution, with new operators sprouting up every few months. Over the next few decades, India could consistently beat the predicted global-industry annual growth rate of 5% to 7%.
As a company, SSI intends to create a trusted national brand like the everyday U.S. self-storage brand names. We've doubled our capacity annually over the last two years and aim to be the first publicly listed self-storage player in India. We envision making this asset class available to investors in public markets. We're focused on building a strong business as the foundation for a powerful real estate play fueled by software-as-a-service, subscription-style rental revenue.
Samir Khosla is co-founder and director for Self Storage India, India's first self-storage provider. The company has four facilities in the Delhi National Capital Region including two in Gurugram, and one each in New Delhi and Noida. For more information, For more information, email [email protected].
Subscribe to Our Weekly Newsletter
ISS is the most comprehensive source for self-storage news, feature stories, videos and more.