A 4-Pronged Strategy for Finding Suitable Land for Self-Storage Development
A 4-Pronged Strategy for Finding Suitable Land for Self-Storage Development
Despite how hot the self-storage investment market has been, finding a suitable piece of land on which to develop a facility can be a tricky and elusive endeavor. Here's a four-pronged strategy to help you pinpoint the perfect property.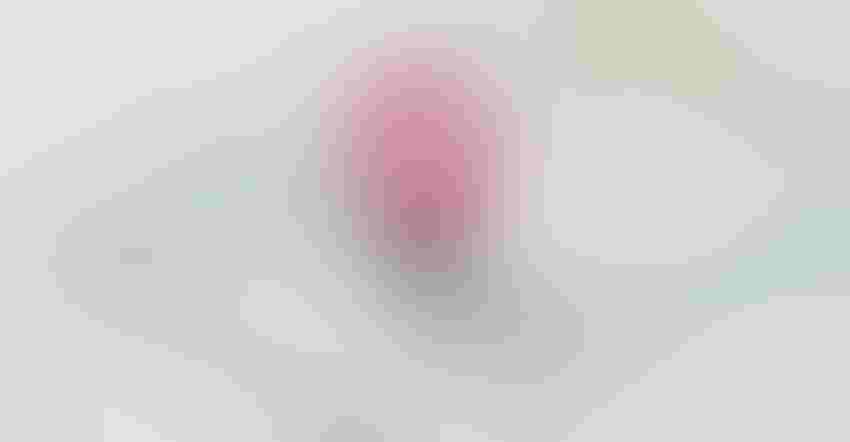 Despite how hot the self-storage real estate market has been, most people don't know how to find land for a development project. While many believe hiring a great real estate agent is the best way, this isn't really true in self-storage. Instead, it takes consistent effort by you as the owner or developer. There simply is no shortcut or magic trick.
That said, finding the right parcel doesn't have to be complicated. In fact, here's a simple, four-pronged strategy you can try:
Use word-of-mouth. Share your land needs with random individuals three to five times per day. That's 21 to 35 feelers per week!

Actually drive the roads. Spend a couple of hours each week physically driving around looking for land.

Call about land listed for sale online. Do this three to five times each day.

Contact landowners whose property isn't listed for sale. Call, email or send letters to ask if they want to sell. Make three to five communications per week.
Devote equal time to each of these methods, as it can be difficult to know which will work best. The land I bought for each of my three self-storage sites I found via word-of-mouth. One referral came from a friend, another from an acquaintance and the third from a town planner. In turn, I've helped many other developers find suitable land, and the successful results have been split pretty evenly between all four pursuits.
Below is more in-depth guidance for each prong of the strategy, including specific tasks. First, understand that the name of game is patience. I've found that it typically takes six to 12 months to find self-storage development land—and that's if you've got a written game plan and spend at least eight hours per week actively searching.
Word-of-Mouth
Call every friend, relative, business associate and acquaintance you have and let them know how many acres of land you're looking to purchase for self-storage. Regularly post about your search on your social media platforms, too.
The more contacts you have, the better your chance of finding land, so join local organizations like the chamber of commerce, the local chapter of the Real Estate Investors Association, and Rotary International and other business clubs. Remember, though, that this will only pay off if you're a regularly active participant, which takes commitment.
Wear a shirt with your company logo on it and hand out business cards everywhere you go. On the back, write the amount of acreage you're looking to purchase and the promise of a $1,000 referral fee. Don't forget to give these cards to all the delivery drivers who visit your home or office (Amazon, UPS, etc.). They're driving around all day and will be excited for the opportunity to earn some extra cash.
Finally, call the town planner in each of the municipalities you're considering for development. Ask which zones permit self-storage and if the regulations and maps are online. You never know—this person might be able to recommend a parcel.
Drive the Roads
This is a pretty simple strategy, but there are a few ways to make it more effective. To begin, virtually drive your area of interest in Google Maps. You can zoom in to see the property lines and estimate parcel sizes. When you switch from street to aerial view, you can see even more details.
Don't limit yourself as to parcel size. If a lot is smaller than you need, check to see if adjacent land is available. If it's larger, perhaps you can sell off a piece or use it for some other business purpose.
If you drive by a parcel that intrigues you, enter the address into your chosen land-data app to see the acreage, zoning, topography and owner. Sometimes this'll work, but you'll be amazed at how often you find a site with a for-sale sign, but there's no information available. Snap a picture of the sign, take good notes, and if there's a phone number, call it.
In addition to vacant land, look for sites with vacant buildings. You can always demolish a structure, if necessary; or perhaps it'll be suitable for self-storage conversion. If it's 30,000 square feet or larger with a parking lot, it may be exactly what you're looking for.
Call Online Listings
Your goal here is to call and email on just about every parcel that might work for your self-storage development, so all the real estate agents in the area know what you're looking for and have your contact information. If they think of a previously canceled listing or have a new one that meets your criteria, you'll be their first call. Agents love the added commission bonus of selling their own listings!
Set up auto alerts on listing sites like LoopNet and Crexi so you're notified when new land hits the market. Make it a point to let agents know you're ready to buy, and be sure they have your name and phone number. Odds are low that the parcel you call on will work, but a realtor may know of another piece of land that's no longer listed. Also, when using property-listing sites, always check out "similar properties."
Contact Property Owners
As I mentioned earlier, you can use a land-data app to find the names of property owners and other parcel information. Once you've found an area that can work for your self-storage project, use the app to do a lot search and pull names and addresses. Then call or send a letter to see if these people would be willing to sell. Even if they aren't willing to let go of that specific property, they may have another they'd be willing to unload, or know another owner who might be interested.
Be Patient and Diligent
Before you use any of the above methods, make sure the area in which you're searching allows self-storage as a use. Otherwise, you're wasting your time. Luckily, it's typically easy to determine which zones in a jurisdiction permit storage buildings. Then use your land-data app to see individual parcels within each zone. It isn't unheard of to find as many as 30.
Believe me: Land is out there. And there's never been a better time to be aggressive on price. But finding a suitable lot takes time, effort and patience. Putting in the work and conducting proper due diligence will increase your odds of pinpointing a great parcel that'll work for your next self-storge development.
Marc Goodin is president of Storage Authority LLC, a self-storage franchise, and the owner of three self-storage facilities that he designed, built and manages. He's been helping others in the industry for more than 25 years. To reach him, call 860.830.6764; email [email protected]. You can also purchase his books on facility development and marketing in the Inside Self-Storage Store.
Subscribe to Our Weekly Newsletter
ISS is the most comprehensive source for self-storage news, feature stories, videos and more.