Dynamic-Pricing Algorithms Run Amok? In Search of the $4K Self-Storage Rental
Dynamic-Pricing Algorithms Run Amok? In Search of the $4K Self-Storage Rental
The hospitality and travel industries have used dynamic pricing to set rates for years, but a recent concert-ticket controversy that drove seat prices to $4,000 raised eyebrows and rankled consumers. Here are some thoughts on rate management in self-storage and what it might take to reach the $4K plateau.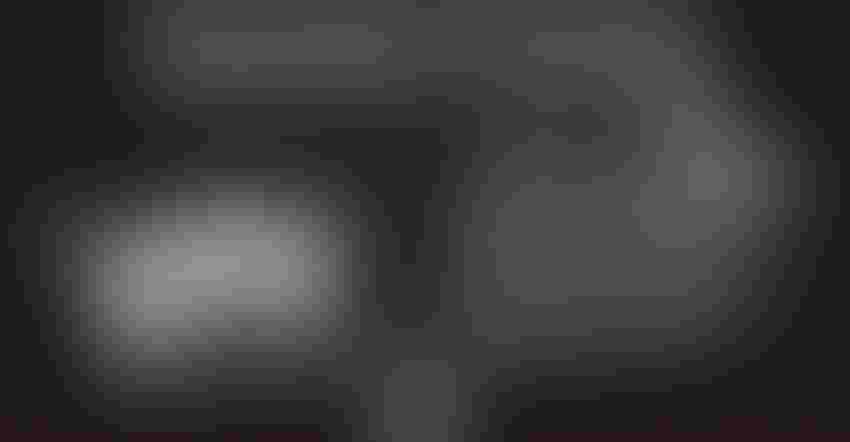 After spending months carefully watching rental rates through the pandemic to remain in compliance with price-gouging laws, how excited would you be if demand drove the rate on a choice unit at your self-storage facility to $4,000, and a customer opted to sign the lease? Though the dynamic (pun intended) isn't exactly the same, this scenario recently played out in the entertainment industry when a pricing algorithm drove the cost of premium seats for a Bruce Springsteen concert to a whopping $4K.
Concert promoters are currently reaping the rewards of music lovers who didn't have any options for live, in-person entertainment during the height of the pandemic. The travel industry is likewise benefiting from vacation-starved consumers who were stuck at home doing house projects for months on end. These differ from recent gas, grocery and other price fluctuations tied more closely to supply issues and inflationary factors because they're driven by price acceptance.
The main reason an algorithm suggests a price hike or dynamically increases a rate is because the demand drivers it's factoring add up to a figure the algorithm believes someone will pay. Of course, that didn't stop a heap of backlash from stockpiling when consumers learned dynamic pricing was behind the exorbitant cost of the Springsteen ticket.
On its face, $4,000 for a seat at a concert does seem a tad high, particularly when the average ticket cost for the same show was around $200. As it turns out, 56% of tickets sold were under $200. Those $4,000 seats were part of a "Platinum" block that comprised 12% of the tickets available and were part of a limited group subject to dynamic pricing, according to "USA Today."
While the story and fans' reaction are somewhat amusing, I bring it to your attention because, while airlines and hotels have had free reign on dynamic price runs for many years, these are the kinds of incidents that draw attention from watchdog groups, litigators and government regulators—folks with axes and the wherewithal to grind them. Even before this, there have been some rumblings by folks who have pondered ethics concerns and proposed regulations on dynamic-pricing principles.
Slapping or tightening regulation on a free market—particularly one driven by formulas determining prices people are likely to pay—is certainly a slippery slope and not likely to occur anytime soon, but crazier things have happened. If incidents like these occur more frequently and consumers cry foul enough to form compelling arguments, people in power will raise an eyebrow and give it more scrutiny.
If nothing else, it may be reason enough to review your rates and price-raising strategies. High inflation heightens price sensitivity, even at a time when self-storage demand is soaring.
Though the largest, publicly traded self-storage real estate investment trusts (REITs) have used dynamic-pricing strategies for a long time, these tools have only recently been widely adopted by smaller operators. If you don't have formal policies and strategies created around street rates vs. actual rates, tiered-pricing structures based on unit types and other criteria, or considered the advantages dynamic pricing can bring to your revenue-management program, now's a great time to leverage these tools to impact your bottom line.
Price management has become so important, we have two rate-related streaming-video options in the ISS Store from the 2022 Inside Self-Storage World Expo:
A tiered-value approach is effective for many reasons because it allows you to place a premium on units based on criteria other than size. Not all 10x10s are created equal, particularly when you may have spaces that are near an elevator, adjacent to a loading/unloading area, a short drive from the entrance and so forth.
Keep in mind, too, that tiered pricing isn't necessarily dynamic. You can easily assign pricing based on tiered factors in a manual setup. In most applications, dynamic pricing is essentially a fully or partially automated rate adjustment based on demand drivers. Consult with your management-software program to see what controls you have. In many cases, you can have your system suggest rate hikes without automatically setting them.
Whatever you decide to implement, just remember to keep an eye on it and make adjustments as warranted. If you've got a unit in the perfect spot that comes with its own sommelier, lottery-number predictor and space-time portal, perhaps that $4,000 monthly rental figure may not be so out of reach.
Subscribe to Our Weekly Newsletter
ISS is the most comprehensive source for self-storage news, feature stories, videos and more.