Why You Need to Add Video to Your Self-Storage Marketing and How to Create Campaigns
Why You Need to Add Video to Your Self-Storage Marketing and How to Create Campaigns
If you want your self-storage marketing to be relevant and garner attention from prospective customers, you need to add video to the mix. Learn the primary benefits of this medium, plus how to create and track campaigns.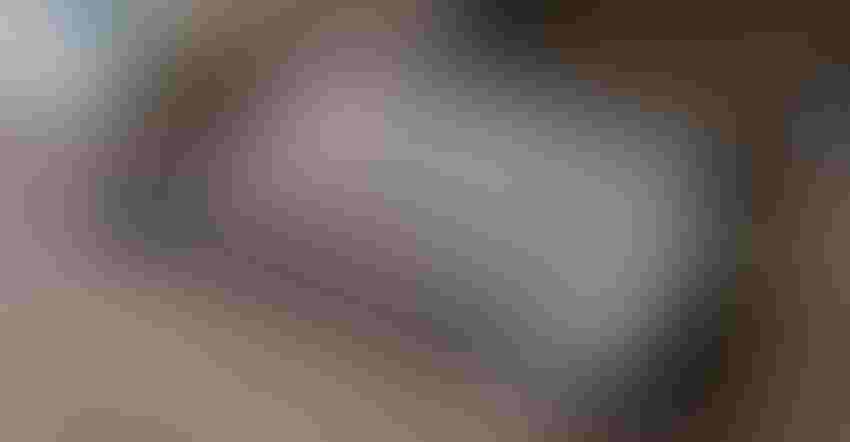 If you want to succeed in self-storage marketing today, use video. Billboards, social media posts and even emails all seem to be incorporating video in lieu of plain images or text these days. Assuming the primary objective of your promotional campaigns is to drive traffic to your business and boost sales, moving pictures are the way to go.
Feeling overwhelmed by that? You shouldn't. Adding video to your marketing strategy doesn't have to be complicated or cause headaches. Let's first talk about the benefits, then how to create campaigns and track your efforts.
Primary Video Benefits
While a picture is worth a thousand words, a video tells a story. When you take the time to create a video campaign, you're upping your self-storage company's overall visual appeal. You're showing your audience what you have to offer and where, and how it can benefit them. For example, a video showing someone packing their storage unit helps viewers visualize their own goods at your property.
Potential renters have short attention spans, so if you want to educate them about your property amenities or storage best practices, an informative 30- to 90-second video will get higher engagement than an article on the same topic. You can quickly explain something with the bonus of visuals to guide viewers.
Video also allows you to create focused, straightforward campaigns. There's little to no room for confusion. The audience can very clearly see the focus of your message. For example, if you're offering a special on a certain unit size, you can show the unit and the price on the screen. Your video content becomes a dedicated advocate for your product, service, amenities or anything else you promote.
Finally, video travels fast, especially on social media platforms where it's the primary source of material. As with any marketing campaign, the goal is to cast a wide net toward your target audience. Video makes this possible with the click of a button. Likes, comments and shares help you gain exposure and grow your reach.
What to Include and Where to Post
When you're getting started with self-storage video marketing, you need to decide what to show and discuss as well as the proper platform on which to deliver your content. It'll vary depending on the type of video you create. For example, you might produce one of the following:
Facility showcase: Location specifics or a property tour showing off unique features, amenities and curb appeal

How-tos: Demonstrations of how to pack items, stack them inside the space or secure the unit door

Specialty: Footage of holiday celebrations, charitable events and other property happenings such as the installation of a new feature or upgrade
You can also create content that capitalizes on the latest video trends—so long as it's tasteful. This can be a great way to gain exposure and increase your reach. Don't be shy, but keep things professional.
Once you've created your self-storage video, you have several options for posting it. Each has its pros and cons.
The most logical place to post is your company website. Depending on how you handle your web hosting, you may have the ability to upload videos directly to the site without the use of a third party. Then you can use links to share your video via email and other digital methods.
Don't forget to send it to current tenants! You can showcase your site amenities or inform them of policy changes. It's also nice for them to put faces to names. All this messaging is less "painful" to consume via video.
Of course, there are dedicated platforms for hosting video, like YouTube, Vimeo and Brightcove. Some are free, others charge a fee. One advantage of using a paid video-hosting site is the ability to quickly embed your content in email campaigns. Additionally, there's added peace of mind that your content will remain long after the links have been distributed. Perhaps the most notable perk is viewers can watch your content without being forced to consume ads or unrelated posts. Plus, when you pay, you aren't required to have a minimum number of subscribers.
Finally, there are all the social media channels. These are quick to use and easily accessible, plus it's a breeze to monitor their analytics. Depending on the video you create, you can often share it across multiple platforms without much adjusting. However, you do need to be mindful of aspect ratios and scaling. Think widescreen vs. full screen. Your content is much more likely to be seen if it's presented in the proper format.
In-House vs. Outsourced
If you and your self-storage team don't feel up to the task of producing your own marketing video in-house, you can always hire an outside company. When deciding, consider your timeline and budget and whether you have the right necessities.
Creating your own self-storage video gives you full control. You decide everything including location, camera angles, time of day, background music, special effects and more. You'll determine who's going to be in the video and what they'll say. You'll also retain all rights to your content and control over how it's used.
On the other hand, you'll be limited to staff creativity and their knowledge of producing video, including the use of hardware and software. Plus, production, processing and editing takes time. Here are a few other things to consider:
You'll need a camera that shoots video at a high enough resolution for your platforms of choice. You may also want a tripod for camera stability.

You'll want to invest in a video-editing software. The market on this is vast, so explore multiple options before purchasing.

If you want background music or supporting images, you need to be mindful of copyright law.

You may need a video release for individuals who appear in your content.
If you instead choose to outsource, you'll have the advantage of the provider's expertise and resources, which takes the burden off of your self-storage team. Your partner can make recommendations regarding the many decisions to be made around video creation. However, you'll have to work around the company's timeline, which may not always mesh with your needs. Then there's the cost. Prices tend to scale upward based on video quality and length.
Tracking and Analyzing Your Video
To understand the effectiveness of your self-storage video campaigns, you need set goals and track performance so you know if you're getting an appropriate return on your investment. The right reports should show you whether your content is serving its purpose or needs to be adjusted. Most video-hosting platforms have built-in analytics for views, shares, comments and likes.
You can also use custom codes in your videos so you know if they're the source of new business. Be creative! Tell your audience, "Come in and tell us your favorite [color, food, vacation spot, etc.], and we'll give you a special discount!"
The video-marketing landscape is very fluid and provides opportunities for creativity, engagement and connection. Whether you're posting a quick facility update for your self-storage tenants or a longer how-to video to help consumers understand our industry, there's a platform and an audience that's right for your content. Today's viewers want more than static copy and images, so it's time to up your game.
Your self-storage business has a story. Why not tell it via video? Just have fun and be professional. Happy filming!
Mohala Johnson is the director of web technology for Tellus Development Ltd., a real estate and development firm that operates more than 30 self-storage facilities in the Southeast. With more than 10 years of management and customer-service experience, she handles the company's marketing. Writing has always been a passion of hers, and she's excited to share her knowledge with the self-storage industry. Connect with her at www.linkedin.com/in/mohalajohnson.
Subscribe to Our Weekly Newsletter
ISS is the most comprehensive source for self-storage news, feature stories, videos and more.