Do You Feel the Need for Speed? Let the ISS World Expo Train You Into a Self-Storage Top Gun!
Do You Feel the Need for Speed? Let the ISS World Expo Train You Into a Self-Storage Top Gun!
Do you want to be the top of all self-storage operators? The elite? The best of the best? Then fly on over to the 2022 Inside Self-Storage World Expo, April 19-22, where eight intensive workshops and other engagement-rich education will provide the training you need to truly soar in this industry.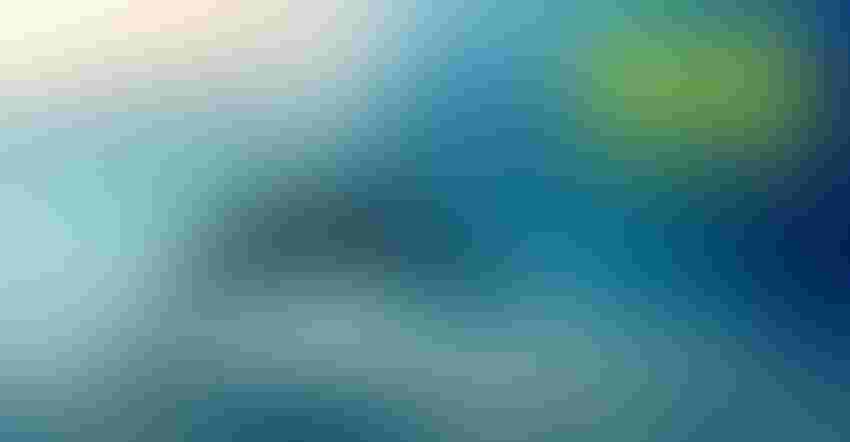 "Gentleman, you are the top 1% of all Naval aviators … the elite … the best of the best. We'll make you better."
~Cmdr. Mike "Viper" Metcalf, "Top Gun"
We've all heard the phrase, "Go big or go home." If you're going to succeed in the self-storage business—whether you're managing a single site or investing in several hundred—you can't do things by halves. You want to be the best of the best, right? Well, the Inside Self-Storage World Expo can get you there. If you aim high, we'll help you become a top gun!
The industry's largest, most comprehensive conference and tradeshow is taking place April 19-22 at The Mirage Hotel & Casino in Las Vegas. In addition to 42 seminars, organized into seven theme-based tracks, the education program includes eight intensive workshops, four open-forum Q&A sessions and Table Talks. We covered the seminar curriculum in last month's issue of ISS Magazine. Now, let's explore these other stellar opportunities and how they can help you really climb in your position.
Accelerate Your Learning
The ISS World Expo is known for its exceptional education, and this year's program will live up to its reputation. One of the pillars of our curriculum is the lineup of four-hour workshops, designed to provide an in-depth exploration of key topics. This year, returning favorites have been retooled to keep pace with today's self-storage environment, while some new ones are being introduced to showcase emerging trends.
The popular Development Workshops will provide indispensable information for anyone who plans to build this year. Held on April 19, these sessions will cover the planning phase in the morning and the building phase in the afternoon. They'll help you navigate the complexities of construction, with experts discussing feasibility, site selection, professional roles, design trends, zoning and approvals, ground-up projects, multi-story, conversions, renovations, and more. Swoop in and see what the fuss is all about!
Facility operators can also expand their horizons on April 19, participating in the Management Mastery Workshop at 8 a.m. and the Advanced Operations Workshop at 1 p.m. Both have been refreshed for 2022. The first addresses all of the day-to-day activities for which facility managers are responsible, covering everything from sales, customer service and revenue management to marketing, site maintenance and crisis management. Bring your questions and notepad because this is where the wings meet the sky!
The second of these two workshops takes the lessons higher, providing guidance for hands-on owners, divisional or regional managers, or single facility managers who carry additional responsibility. Our presenters will cover material to help decision-makers keep their business on the right track, addressing policies and procedures, staffing, site auditing, data analysis, and more. You'll get proven tactics and techniques to ensure peak performance, higher efficiency and productivity, and overall portfolio profitability.
On April 22, we're excited to unveil two all-new Investing Workshops, the first focused on "Critical Essentials" and the second on "Detailed Strategies." Self-storage expert RK Kliebenstein will be your pilot on this journey, assisting those who wish to enter the industry or expand their existing portfolio. Here's a sample of what attendees will learn:
The difference between active and passive investing, and options for each

Understanding the capital stack

How the capital markets have changed and what to expect in today's environment

An overview of available capital including equity, debt, "loan to own" and more

Where to find debt and equity and what it costs

How to understand asset value

Capitalization rates and valuation methods

Buy vs. build: Which is best for you?

How to find actionable investments

Key metrics for calculating return

A line-by-line discussion on expense projections

How to uncover potential acquisitions and where to look

How to compete with institutional buyers

What an off-market deal is and pros and cons

What to expect from a transaction, including the roles of buyer and seller

The ins and outs of due diligence and who should be involved

How to drive better returns from an investment

Case studies of successful and failed acquisitions and developments
On the same day, facility operators have options, too. At 8 a.m., renowned self-storage attorney Jeffrey Greenberger will present his Intensive Legal Workshop, with a sharp focus on rental agreements and lien sales. Be sure to land in this highly informative session to find out what's changed in the legal landscape and how your business should respond.
Then at 1 p.m., get on board for our Digital Marketing Workshop. Revamped and led by a new crew, it'll teach you the critical elements of a successful strategy, how to make your website locally relevant, search engine optimization to help you rank higher in online searches, how to localize your paid advertising, how to leverage social media, considerations for setting a marketing budget and more. Whatever your current level of knowledge, you'll walk away with concrete strategies you can use immediately to improve lead generation and sales at your operation.
Go Higher With Engagement-Rich Events
Seminars and workshops provide an excellent knowledge base, but to maximize your time at the ISS World Expo and become a true ace, don't miss the additional interactive events! These will allow you to network with fellow professionals and learn from peers. Heck, you might even find yourself the perfect wingman!
On April 20, 2-3 p.m., take a moment to cool your jets at our Table Talks (aka roundtable discussions), where the relaxed atmosphere encourages the quick exchange of ideas. Each conversation is led by vetted expert, so you can reap the benefits of their in-the-sky wisdom. You'll get to choose from 30-plus topics!
If you feel the need for yet more speed in your knowledge-gathering, put the Self-Storage Q&A Sessions your radar. These one-hour events, 11 a.m. to noon on April 21, will help you quickly get your fill in these critical areas: investing and development, management and marketing, and technology and security. Two industry experts will lead the audience in a conversation about relevant topics, and anything goes! Come ready with your burning questions or help others by sharing your knowledge and experiences.
Finally, those with an eagle eye on legal issues will enjoy the always well-attended Legal Q&A With Jeffrey Greenberger, 4:30 to 6 p.m. on April 21. Fire off your inquires and find solutions to common quagmires. The information shared in this session could keep your storage business from landing in hot water.
You may already be very good at self-storage. In fact, you may be part of the elite. But at the ISS World Expo, it's our job to make you even better. It's time to be a Maverick and ice out your competition! Join us for the biggest industry show of the year and become the best of the best! To learn more about the show's safety practices, education program, networking events and exhibits, visit issworldexpo.com.
Subscribe to Our Weekly Newsletter
ISS is the most comprehensive source for self-storage news, feature stories, videos and more.