Cheers to Self-Storage Operators Who Are Memorable Like Fine Wine
Cheers to Self-Storage Operators Who Are Memorable Like Fine Wine
When self-storage demand slows, focus often sharpens on operations. Thriving in a crowded locale requires positive points of differentiation. Much like a memorable winery, here are some ideas that can become talking points and potentially the reason you stay top of mind and become the tipping point that wins a customer's business.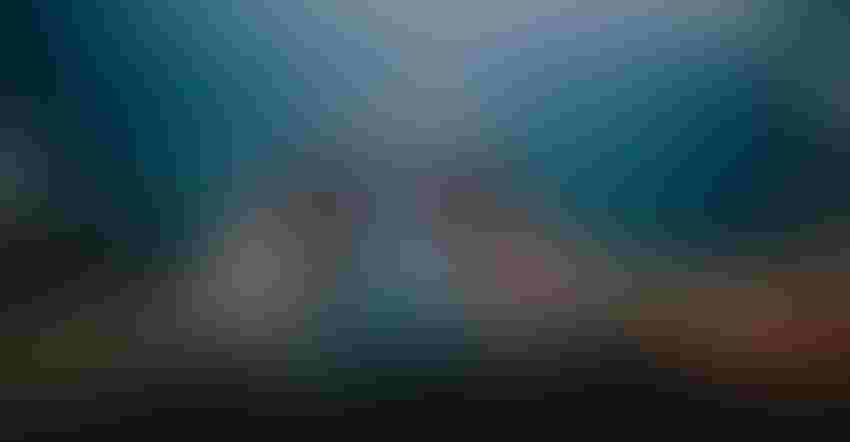 If you've toured California's wine country for any length of time, you might have noticed that there are a lot of wineries. I've long maintained that it would be near impossible to visit all of them in one's lifetime. Similar to restaurants, it's a wonder to me how so many are able to survive.
Part of the reason is the product, certainly, but it's also about the experience. If you've ever gone wine tasting at several establishments in a day or over a weekend, they sometimes start to blur together, except for one or two that may stick in your mind because of the grounds and/or some combination of interesting twists that makes them stand out from the field.
It starts with the quality of the wine and service, but there are often tangible things that stay with you and become endearing. These are the items that you wind up describing to friends and family when you recommend a place above and beyond flavor profiles.
One of my favorite wineries is family owned and operated. In addition to excellent wine and downhome charm, it has a massive amount of acreage that it takes full advantage of. For example, you can tour the vineyards in a six-wheel, military Pinzgauer. An active ranch, it also holds beautiful farm-to-table dinners, pairing its wines with meat raised on the grounds. When the business wanted to do something for the community, it installed a first-class mountain bike course that's now used for high school competitions. It's also in the process of becoming a destination glamping site.
In other words, it's memorable.
As self-storage markets go through cycles in which demand slows, the focus sharpens on operations. Crowded locales require positive points of differentiation. If someone is shopping for storage around town, what will they remember about your business and property that could be the reason you stay top of mind and become the tipping point that wins their business?
There are no easy answers and no simple paths. What resonates with one person may not with another, and you certainly don't want to come off as gimmicky. However, there are a handful of things that come to mind that would stick with me in addition to being impressed with a facility manager and general premises.
1. Personality
Do you have a business vibe that people tend to gravitate toward or compliment you on? If so, play it up. One of my favorite ways businesses do this is via their road signage. Bad puns related to your service, witty repartee and fresh quips can be great attention grabbers. If you're fully committed to it, stay consistent and change out the messaging frequently, it can become an endearing and memorable part of your business.
Another way to do this is to play up a theme. If your name conjures up certain imagery, for example, have some fun with décor and little touches in the management office, and across the property. Some self-storage operators name their hallways or drive aisles, for instance. This is a nice way to either reinforce your brand or tie into the community with naming conventions that will resonate with locals.
2. Cutting-Edge Technology
Remote management has become an industry hot topic, but unmanned facilities are still less common in most markets than traditional models. As a result, there are opportunities to stand out or be first in your area on several fronts. One of those is live, two-way video.
Though many of us are now accustomed to talking to loved ones via FaceTime or seeing co-workers on camera via Zoom or Teams, it's still not commonplace to run across this as consumers. I have little doubt that the self-storage operators who are already leveraging two-way video for practical reasons as a way to secure a positive customer experience and effectively manage sites remotely also become talking points for customers that encounter these interactions.
3. Take-Notice Security
One of the leading decision-making factors for self-storage customers is security, and this is an area of the business that's likely to grow by leaps and bounds in the next few years. Vendors have already introduced roaming robots into the market, and I'm sure these types of products will continue to evolve. Again, if someone takes a tour of a self-storage facility and is witness to a security robot on patrol, that's likely to make a lasting impression.
Another possibility that could soon become more commonplace is drone use. 10 Federal, for example, is already using the technology for site quality control and security. That's a point of differentiation that's not easily forgotten by prospects or perpetrators.
4. Unexpected Services
Another memorable way to differentiate yourself from the pack is by offering convenient services that customers don't expect. These can often be items that bring people onto your property for reasons other than self-storage. Some traditional methods to accomplish this are retail merchandising (like boxes and moving supplies) or pack-and-ship services, but these aren't necessarily unexpected or unusual.
A couple of outside-the-box approaches are installing Amazon lockers or even electric-vehicle charging stations, the latter of which is beginning to occur more frequently as part of new developments. These have the capability of helping community members who don't currently need self-storage remember your facility once they do.
5. Unique Spaces
Of course, since self-storage is about renting space, one way to differentiate yourself from competitors is to cater to special interests. This is certainly the role of wine storage, fine art or flexible workspace. Some operators, including STORExpress and Bridge Storage and ArtSpace, have done this by targeting musicians and artists. Both operators offer units that can be used as music or art studios.
If you operate in a community in which a sizable segment of the population has creative interests with little access to affordable space, this could be something you could be a difference-maker with as well as develop as a source of additional revenue. Even customers who come to your property to rent a traditional self-storage unit may come away with talking points if they're aware musicians are using soundproof units to play or perhaps stop to admire some works created onsite by local artists that may be put on display in a common area.
Be Memorable
There are many ways this can go. But if you can be remembered for the right reasons, you stand to gain customers. Businesses that truly differentiate themselves from the competition have the propensity to age like fine wine.
Subscribe to Our Weekly Newsletter
ISS is the most comprehensive source for self-storage news, feature stories, videos and more.