10 Renovation Tips for Self-Storage Owners
10 Renovation Tips for Self-Storage Owners
Many self-storage owners renovate their sites before selling them, but that's not the only time to consider a makeover. Understanding the benefits, plus when and how to carry out facility upgrades will help your site dominate the market. Here are 10 helpful tips.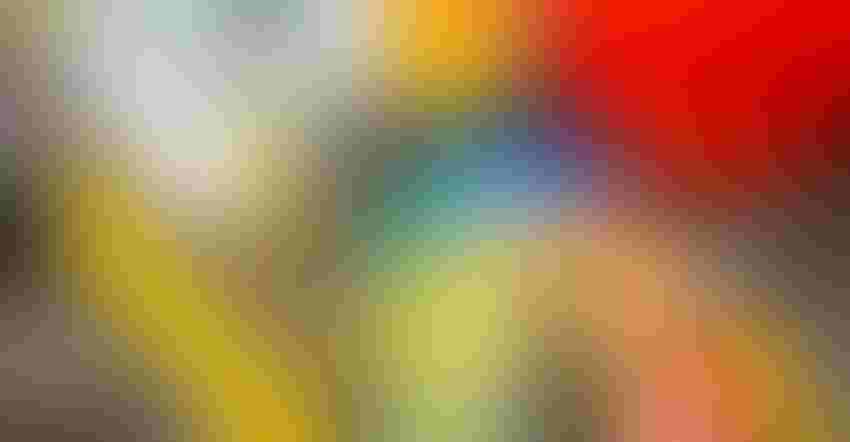 Let's face it: Our industry is aging. There are tens of thousands of self-storage facilities in Canada and the United States that haven't been renovated or updated in decades. More and more, we see these aging facilities listed, purchased, renovated and flipped, and why not? Land is just as, if not more, expensive than ever, making ground-up development a more costly and time-consuming endeavor.
How, when and why should you tackle renovation projects, even if you don't intend to list your properties for sale? Below are 10 tips.
1. New Means Better
A quick glance at the iPhone release cycle will tell you people love upgrades, even if they're not required. Did you purchase your last car because the one you had before stopped working, or because you were ready for something newer, faster, sleeker, bigger or more fuel-efficient? We love new and we're willing to pay for it.
Renovating your facility gives you an easily explicable reason to raise rental rates. Upgrading your security system, replacing doors, reskinning hallways, enhancing technology, and even replacing the metal roof or repairing asphalt are all clearly visible ways to make your facility feel "new" to your customers.
2. No Major Disruptions
While a renovation may seem daunting at first, there's no reason to panic. You won't need to completely close up shop or allow a construction crew to "demolish" your business. That method just isn't necessary anymore. Instead, you can take the project piece by piece, so your tenants experience limited disruptions as they interact with your facility.
You can start from the ground up. Replacing asphalt and carpeting is a good place to kick off your renovation project. These require less tenant notifications—and less security presence. For the next phase, replace the doors, hallways and roofing on a floor-by-floor basis, so you have more time to notify tenants and get your ducks in a row.
Remember, renovation doesn't have to mean disruption! Your roof can now be replaced without completely removing it, and your hallways can be reskinned without firing up a bulldozer.
3. Test, Test!
Once you have the first phase of your renovated units complete, it's time to start a good ol' A/B test. See how the rental rates of your new, sparkling units compare with those of older ones. Are tenants interested in paying a little more for a better product? It's worth mentioning again: People don't mind paying more for better options. Put this to the test and see what your profit margins look like with fresh rental rates on these upgraded units.
4. Cost Segregation and Insurance Discounts
It's important to note that you're likely eligible for significant cost-segregation and insurance discounts as part of your renovation. In a nutshell, cost seg means you can write off discarded, old materials as part of your IRS tax filings. You can also cash in on insurance discounts now that you're providing a safer, better functioning environment for customers.
5. Promoting Yourself
Don't be afraid to put your facility out there when you're almost finished with your upgrades. Using social media for organic advertising as well as engaging with the community by putting up billboards or other means of promotion is a great way to tell folks about your newly updated facility. Toot your own horn a little bit!
6. Older Doesn't Mean Better
Vintage or classic can be great when it comes to rare books, cars and art, but even those things need to be professionally restored to remain valuable. If your doors, hallways, carpeting, roofing or security system were installed during the Reagan Administration, it might be time to restore, rebuild and replace!
Also, having a facility that looks like it's straight from the 1980s means your customers are going to expect to pay 1980s prices. By offering a freshly upgraded self-storage facility, you can charge more for a better experience. Guess what, though? Your competition already knows this, and they're probably making moves to capitalize on it. Get ahead of the game and keep your business relevant with a facelift.
7. More Lawyers, More Problems
It's 2019, and that means compliance with the Americans With Disabilities Act (ADA) is of the utmost importance. If your doors are rickety, your parking lots are inaccessible and your facility in general isn't welcoming to folks with disabilities, you're at risk of being sued. Being in ADA compliance is crucial for your self-storage business. That means getting your aging facility up to speed with new doors, ramps and other important elements.
8. Lock It Up
Implementing security retrofits as part of your renovation project can make a world of difference. These days, a simple padlock on a roll-up door is basically an invitation for theft. A modern access-control system will make a world of difference when it comes to protecting tenants' assets, keeping your business secure, managing entry points and more.
9. Kick Uncovered Parking to the Curb
By getting rid of uncovered parking at your self-storage facility, you can monetize that underutilized space. Did you know you can charge more for covered parking? It's true! You'll also eliminate the eyesore of abandoned, rotting cars sitting in the hot sun in your parking lot.
Want to get out of the parking game all together? Consider replacing these spaces with relocatable storage units. You'll be able to draw way more money per square foot and can stop calling that tow truck all the time to evict delinquent parking tenants.
10. Go Unattended
This model is the future; that's not hard to see. No, the robots aren't taking over—we're just finally realizing that technology can reduce our pain points in business (and save us money in the process)! With wireless access-control systems that integrate with your property-management system, you can now offer tenants a completely seamless experience all the way from online rentals to opening their units via a smartphone. The future is here!
Troy Bix is president of the R3 (Restore, Rebuild, Replace) Division at Janus International, a manufacturer of self-storage doors, hallways, relocatable-storage units and other turnkey building solutions. Bix has spent more than 30 years in the self-storage industry and has been instrumental in helping independent owners remain competitive in an increasingly crowded industry. He can be reached at [email protected].
Subscribe to Our Weekly Newsletter
ISS is the most comprehensive source for self-storage news, feature stories, videos and more.