Treasured Spot: Island Setting Offers Vehicle Storage With a View in San Francisco
Treasured Spot: Island Setting Offers Vehicle Storage With a View in San Francisco
Entrepreneurs Alex Rozkin and Vitali Barkouski seized an opportunity to create a self-storage facility surrounded by a million-dollar view—the San Francisco Bay. Read how the Russian immigrants found a prime piece of land for vehicle parking and launched Island Park Storage.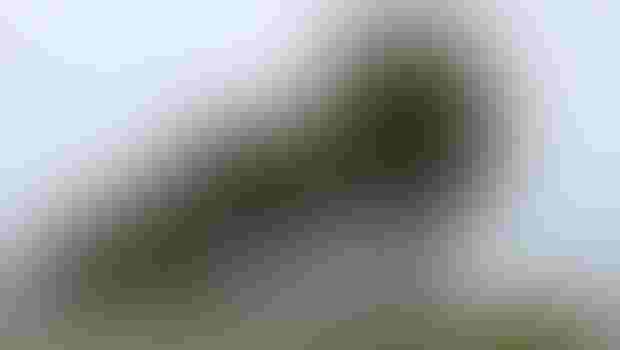 Reprinted with permission from "The Storage Facilitator" blog.
By Janet Haney
Entrepreneurs Alex Rozkin and Vitali Barkouski recently seized an opportunity to create a self-storage facility surrounded by a million-dollar view. The two Russian immigrants and longtime friends knew there was a shortage of truck and bus parking in the San Francisco Bay Area, so they leased some land on the manmade Treasure Island, smack-dab in the middle of the Bay Bridge.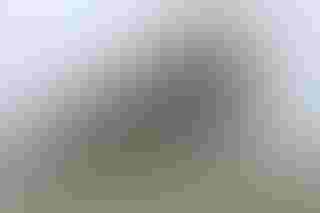 "One of our key business points is that when we started Island Park Storage, we called up a whole bunch of storage yards and most of them were sold out," Rozkin said. "We're capitalizing on the lack of capacity."
They're also capitalizing on the scenery and proximity of two major U.S. cities. Island Park Storage's setting boasts breathtaking views of the San Francisco skyline and the entire San Francisco Bay. It's just seven minutes from downtown San Francisco and 15 minutes from downtown Oakland, making it appealing to thousands of customers. Of course, those time estimates don't account for the frequent traffic jams that snarl the highly congested bridge, which carries about 270,000 cars a day.
Still, the outdoor, drive-in location might be ideal for some. Plus, Rozkin said, Island Park Storage is less expensive than its competitors. "First thing we did was figure out how much everybody else charges," he said. "We realized right away that we could be a bit cheaper than the companies in San Francisco and more expensive than companies in the East Bay. Our real estate here is cheaper, too."
Open Space for Storage
Launched in January, Island Park Storage already has tour buses, shuttles, limos, RVs, cars and outdoor storage containers of various sizes dotting the 2-acre strip of land. Pricing ranges from $90 for a basic car to $280 for a big bus.
"The open space on Treasure Island is one of the biggest advantages," Rozkin said. "Other bus-parking lots don't have this kind of space. It's much more compact. Other people don't have a 40-foot pullout like we have."
The facility also offers self-storage containers measuring 8 feet wide and ranging from 10 to 40 feet deep. The compartments start at $150 a month and go up to $330 a month. Rozkin said the outside storage containers are waterproof, despite sitting on the grass. "We have a 50-50 mix between residential and business customers," he said.
Island Park Storage relies on a blend of inbound and outbound marketing to attract customers, including being active on Facebook, Google and Yelp. "We're cold-calling a lot of companies and sending out direct mailers, too," Rozkin said. "Our biggest expense is advertising right now."
A Treasured History
One thing is for sure: You can't put a price tag on the island's rich history. Treasure Island was completed in 1937, soon after the Bay Bridge opened in November 1936. The island got its name from the legend that the San Francisco Bay's mud was filled with gold. It originally was a site for the 1939-40 San Francisco's World's Fair and later became a naval base and satellite air facility.
"What attracts businesses to Treasure Island is the affordable rent, location and the view factor," said Mirian Saez, director of operations for the island.
Island Park Storage likely sits on land that was a training classroom for a school, Saez said. Nowadays, wineries, artists, nonprofits and entrepreneurs mingle with the 2,000 residents of the 365-acre island, which also is home to buildings in various stages of decay.
Get Your Motor Running
Island Park Storage isn't only used for storage, though. The San Francisco Police Department (SFPD) has an agreement to train its motorcycle cops on the leased land. The department was using the vacant space before Island Park Storage opened. The facility has a cement lane running in between two wide strips of grass, where the stored commercial and private vehicles park. SFPD uses the cement lane for training drills.
"This is a 40-mile-an-hour braking course," said Officer Steve Glickman, one of the department's state-certified motorcycle instructors. "They have to show the proper braking and bike control in 83 feet. Proper braking means no locking up, no skidding, no crashing. This is an on-duty facilitating course."
Looking Ahead
As for the future of Island Park Storage, Rozkin said he and Barkouski plan to replace the locked perimeter fence with an automatic gate and hope to lease more land across the street. They're also working on getting approval for a carport. And the self-storage containers may provide a dual purpose down the line—as rooftop organic gardens.
For now, Rozkin and Barkouski will continue to field requests—no matter how strange they are—about their unique storage facility. "A guy from Australia wanted to park his RV and live here for a month. He didn't understand why he couldn't," Rozkin said.
Janet Haney is a freelance writer, editor and publicist in the San Francisco Bay Area. Her previous experience includes jobs at Loomis Group, Applied Materials and MarketWatch. She also writes for The Storage Facilitator. Read the original article here.
Subscribe to Our Weekly Newsletter
ISS is the most comprehensive source for self-storage news, feature stories, videos and more.