Important Risk-Management Considerations for Offering Vehicle Storage at Your Self-Storage Facility
Important Risk-Management Considerations for Offering Vehicle Storage at Your Self-Storage Facility
Offering vehicle storage is one way to attract new customers to a self-storage facility and create additional revenue, but there are nuances to this product that increase an operator's liability. Learn what they are and how to protect your business.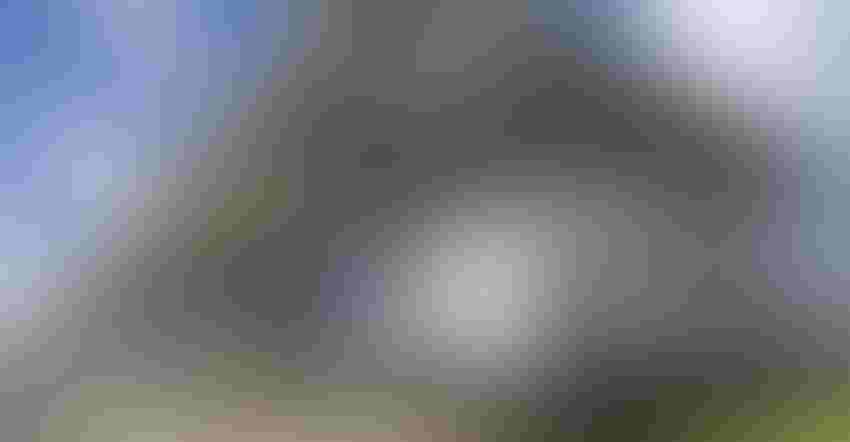 Century Storage in Davenport, Florida; Courtesy of Baja Construction
As the self-storage industry grows, facility operators seek ways to attract new customers and create fresh revenue streams. One popular strategy is to offer various forms of vehicle storage, however, this product has nuances of which you should be aware. The storage of cars, boats and RVs is very different from storing conventional, personal property.
For starters, vehicles are titled property, which affects your lien rights. Also, many self-storage properties aren't zoned for vehicle storage, particularly if it's outdoors. Even if outdoor parking is allowed, ordinances may prevent you from keeping vehicles within a certain distance of the roadway, or allowing them to be visible if they're in a state of noticeable disrepair. It's always best to check local restrictions and regulations to avoid government intervention into your self-storage operation.
Following are some other ways to protect your self-storage business if you're planning to offer vehicle storage on site.
Your Rental Agreement
Most self-storage rental agreements are written with the expectation that tenants will store personal property, such as household furnishings, in their unit. Since these leases don't usually consider vehicles, potential liabilities are left unrecognized. If you've opened your premises to cars, boats and RVs, especially if you allow storage of those vehicles in enclosed spaces, you need to consider amending your lease or creating an addendum to minimize related risk.
To begin, your contract should stipulate that any tenant storing a motor vehicle must provide you with specifics including a description of the property; its year, make, model and color; a license number; and a vehicle-identification or serial number. This information is extremely helpful if the customer ever fails to pay rent and a foreclosure and sale is required.
Also, obtain information concerning any prior security interest or lien claims that apply to the stored vehicle. The contract language might read, "Tenant agrees to provide to Operator all information of any and all parties holding any security interests or liens on the property stored." The rental agreement or addendum should provide space for the tenant to name those parties and provide their addresses and phone numbers.
It's also important to include a provision that restricts and/or requires specific actions by the tenant in relation to the stored property. For example, they should agree not to conduct any repairs or renovations on site. They should also consent to keep vehicles and trailers in drivable or road-worthy condition at all times.
In addition, the contract should include rules for tenants to follow in relation to the potential dangers associated with the storage of fuel or oil, for example:
Tenants are prohibited from running their engines inside the storage space except for when entering or departing.

No portable fuel containers are allowed in the space.

Fuel tanks must be kept full at all times and must not have any leaks.

No smoking is allowed in any enclosed storage space.

Interior walls and floors must be protected from oil and other spills.
Another provision should address the unauthorized storage of vehicles. The verbiage should specifically state that the only vehicle permitted to be parked in the assigned space or unit is the one described in the rental agreement or addendum. The tenant should agree that any unauthorized vehicles can be removed at the tenant's expense and that the operator won't be liable for removing the property. Also, include language that addresses your right to move the vehicle if necessary and whether any ancillary services related to vehicle storage, such as electricity, car washing, etc., are provided at the facility.
The transformation of your property from a self-storage facility to a junk-car lot can happen quickly. It may be best for aesthetic reasons as well as to avoid rent default to prohibit tenants from storing vehicles that need repair, aren't drivable or are otherwise inoperable. It's also a good idea to require the use of blocks under the wheels to avoid movement.
When it comes to additional policies on vehicle storage, there are no limits as long as they're reasonable and consistent. Self-storage operators should establish rules for their facility that enhance operation and avoid liability.
Insurance
Insurance is a topic unto itself. There's certainly a greater need for insurance on stored vehicles than what might usually be required for household furnishings. In fact, it's wise to presume that any car, boat or RV has considerable value, and any claims arising from the loss or damage to that property could be high.
Therefore, include a provision in your rental agreement or vehicle-storage addendum that discusses the tenant's need for insurance. Renters should be required to provide copies of all documents that demonstrate proof of suitable insurance for the vehicle. It's strongly recommended that you not allow a person to store a vehicle your premises unless they can provide such proof for the replacement value of the property.
Since it's likely that the value of the stored car, boat or RV will exceed the limitation-of-value provision in your standard lease, a customer may ask whether you can raise that limit. The answer is that it can be increased (by written agreement) if the tenant is willing to pay a higher rent, which covers the increased cost to the facility for insurance at the higher value limitation.
Whether or not the value limit is increased, it's important to let tenants know that they're primarily responsible for the risk of loss or damage to their stored property. They should always have insurance for any stored vehicle and be required to provide proof as a condition of rental. The law is clear that as long as a tenant has insurance, any claims are obligated to look first to the customer's policy for reimbursement of a loss. Therefore, the more insurance the renter holds, the less likely that the self-storage operator will be looked to for reimbursement.
Handling Default
Your self-storage rental agreement and any addendum should reiterate your lien rights in case the vehicle-storage tenant defaults. It should state in bold language that the property may be towed or sold through public sale following any failure to pay rent.
While each state's self-storage lien laws are unique with respect to the foreclosure and sale of tenant goods, similar laws that apply to motor vehicles are even more varied. Each state has its own guidelines on how to properly handle stored vehicles when a tenant goes into default. Fortunately, most now include an option to tow. Typically, this right is permitted once default exceeds 60 days.
It's strongly recommended that you tow any vehicle that belongs to a tenant in default rather than try to sell it, as these types of sales can involve complicated processes to obtain a title. In addition, selling a vehicle significantly increases your exposure to liability due to its inherent value.  
If you operate in a state that doesn't permit towing, there's usually a procedure that enables you to sell the vehicle. In some cases, the buyer can apply for a transfer of title through the state's department of motor vehicles (or department of natural resources). Some states may require you to obtain the title by following procedures created for abandoned vehicles, while others may expect you to provide certain information to the court in the county where the sale was held for it to transfer the title to the purchaser. In many cases, your state self-storage act or department of motor vehicles (or department of natural resources) can help guide you through the correct process.
Offering vehicle storage presents a few more intricacies that aren't present with conventional self-storage. To mitigate risk, it's important to be aware of these differences and address them in your rental agreement and other facets of your operation.
Ashley Oblinger is a senior attorney with the Atlanta law firm of Weissmann Zucker Euster + Katz P.C., where he specializes in business and self-storage law, advising operators nationwide on all legal matters, including lease preparation, lien enforcement, tenant issues, tenant-claims defense, and employment policies. To reach him, call 404.760.7434 or email [email protected].
Subscribe to Our Weekly Newsletter
ISS is the most comprehensive source for self-storage news, feature stories, videos and more.