Your Self-Storage Business Needs a Truck-Rental Program … Here's Why, Plus Important Considerations
Your Self-Storage Business Needs a Truck-Rental Program … Here's Why, Plus Important Considerations
Some self-storage operators are reluctant to implement a truck-rental program because they believe it detracts from their core focus on renting units, but this is misguided thinking. The author explains why, plus how to make this profit center work for your business.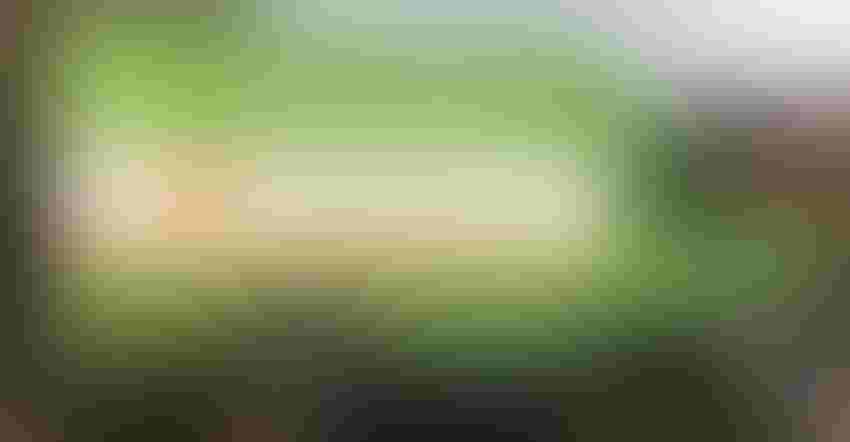 Photo courtesy of On The Move Inc.
When I talk to self-storage owners who are resistant to implementing a truck-rental program at their facilities, they often say things like, "I'm not in the business of renting trucks. I'm in the business of renting storage units." But this is shortsighted. Not only does it fail to prioritize customers' needs, it overlooks the potential to increase move-ins and revenue.
Having a vehicle to facilitate a move is often a key part of a self-storage tenant's journey, and providing the use of one to new customers has become an industry standard. If you still need convincing, however, let's evaluate some pros and cons about the service as well as some of the finer points of implementing and maximizing truck rentals.
Advantages
Can this add-on profit center work in your market and location? Yes! A truck-rental program is feasible at any self-storage site that has just one available parking spot. You don't need 30 vehicles to be successful. In fact, sometimes a single truck is plenty even if you have multiple properties within an area.
An investment in trucks will help your business achieve growth in multiple ways. Here are a few of the key benefits:
Competitive edge. If you're in a saturated or particularly aggressive self-storage market, a rental truck can be an excellent way to differentiate your facility from others.
Brand recognition and marketing power. A rental truck serves as a moving billboard. On average, it gets more than 600 visual impressions per mile driven, and the kicker is it's your customers who'll be driving it and advertising on your behalf!
It's important to participate in the design of your graphics to ensure they have the brand effect you desire. Include your company name, address, phone number and website. In addition, a business slogan, your logo and property features will help tie the truck to your self-storage facility. You can even include your social media information as well as a QR code!
For graphic materials, use quality vinyl, such as 3M Controltac Graphic Film 180 with a UV protectant. This is essential to protect your wrap against weather and fading.
Additional profit. While it's common to allow new self-storage tenants to use your truck for free or next to nothing, you can actually charge whatever you want, especially if you're renting it to non-storage customers. Consider a flat fee of $100 per day to keep it simple, or charge by the mile in addition to a standard cleaning fee.
A single rental truck has the capacity to be rented 60 times per month based on half-day rentals. Hand trucks, blankets and damage waivers can also be made available for purchase. Based on the national average of $60 per day, that's as much as $1,800 per month in rental fees alone! If you eventually add to your fleet, the profit could be significantly higher. The beauty of the program is you can grow your brand and get paid while making life easier for your tenants.
Less property damage. How do you feel when you see a customer roll onto your property in a huge moving truck? Does it make you nervous? It should, as most people don't know how to properly maneuver these large vehicles. When you control the truck customers use to move in, you have better assurance that it can navigate your access gates, drive lanes and turning radii.
Drawbacks and Logistical Considerations
Of course, there's some risk involved in renting trucks. First, when a customer gets behind the wheel, you don't know their driving skills or how well they listened to your cautions about height restrictions, for example. To mitigate these concerns, you'll want excellent insurance coverage.
Whether you buy or lease your truck, it needs to be insured. Work with a self-storage insurance specialist to find an appropriate program. If you call your current provider, make sure they understand that you plan to rent the vehicle to the public. It's imperative that you carry $5 million in liability to protect you and your assets. Also, keep the age of the renter/driver in mind when binding coverage (21 years and older is recommended).
You'll also want to ensure you have all the legal forms necessary to rent the truck, including an agreement between you and the renter. To ensure everything's in order and the contract follows state regulations and guidelines, have it reviewed by your legal counsel. If doing this on your own feels like too much of a hassle, there are professional truck-rental programs that can help. Many offer software that help you manage scheduling and all the necessary documents.
Finally, there's ongoing cleanliness and maintenance to consider. The vehicle will spend most of its time outside, which means more exposure to the elements. Keep this in mind when choosing graphics and colors (UPS uses brown for a reason). You must also keep up with oil changes and tire rotations, just as you would for a personal vehicle. Winterize the truck if you're in a cold-weather climate.
Lease or Buy?
Though both options have benefits, leasing a truck can be more advantageous than buying in an unpredictable economic climate. A Terminal Rental Adjustment Clause (TRAC) is the most appealing agreement for most self-storage operators. Under this type of contract, the truck is 100% deductible as a monthly expense and doesn't carry the burden of accounting issues like maintaining depreciation tables and mileage records. In addition, the lease generally has low monthly payments and offers a set purchase price at the end of the term.
A TRAC allows your business to expense the cost each month compared to carrying the liability of owning the vehicle on your balance sheet. Leasing also allows credit flexibility and frees up capital to invest in other areas of your business.
Consider, as well, that vehicles change from year to year. When you lease, you're in better position to keep your truck updated. This is important because your branded vehicle is often the first impression potential customers have of your self-storage facility.
Management and Sales
Marketing and selling your rental truck is relatively simple. Every time you rent a self-storage unit, simply ask the customer how they intend to move their belongings. Once your team adopts a consultative approach and gets in the habit of mentioning the truck, it becomes easy to make the upsell.
The good news is a truck-rental agreement has fewer caveats than a typical self-storage contract. If the customer fills out the agreement thoroughly, you're 80% done. Once the document is complete and signed, you'll want three copies: one for your records, one for the renter, and a third for your insurance company in case there's an accident.
Encourage your team to check the vehicle for damage before and after every rental. In addition, make sure the truck is parked in a manner that'll be easy for customers to maneuver. Driving in reverse is not the first thing you want someone to do while on your property.
The Ultimate Convenience
At its essence, self-storage is a mix of services predicated on customer convenience. As a facility operator, you should aim to make the rental and move-in process as easy as possible. This includes providing the means for the tenant to get their belongings into their unit. If you're going to offer a place for someone to store their stuff, why not also provide a way for them to transport it?
CJ Stratte is president and CEO of Boerne, Texas-based On The Move Inc., which offers a complete rental-truck program for self-storage operators. After more than two decades in the industry, including working at a storage facility, she has first-hand insight to the operator and customer experience and welcomes the opportunity to share tips for a successful program. To reach her, call 800.645.9949 or email [email protected].
Subscribe to Our Weekly Newsletter
ISS is the most comprehensive source for self-storage news, feature stories, videos and more.