Two Transactions in One: Offering Truck Rentals at Your Self-Storage Facility
Two Transactions in One: Offering Truck Rentals at Your Self-Storage Facility
When renting a self-storage unit, many customers also need a truck to move their stuff. Being able to offer them one will put you ahead of the competition and drive additional revenue for your business. Here's some insight to offering the service.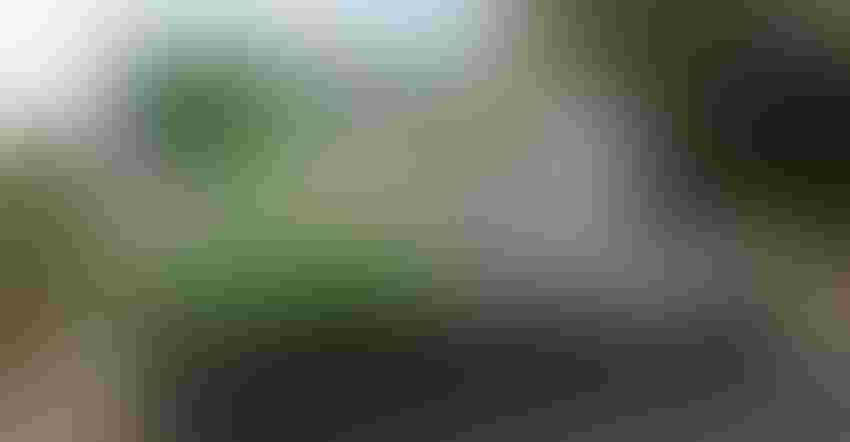 Harrisonville Self Storage, Harrisonville, Mo.
Imagine you're at a baseball game with your family. During the seventh inning, you have an overwhelming urge for a hot dog. We've all been there. Now consider what you'd do if you went to the refreshment stand and discovered the ballpark doesn't serve them! You'd likely spend the rest of the game feeling a little shocked and disappointed.
Self-storage and truck rentals go together just like hot dogs and baseball. It's an industry fact that two of every 10 customers require a truck to transport their items in and out of storage, and we all know that today's consumers love one-stop shopping. Offering trucks at your facility ensures your renters don't need to shop around for both services. You won't only differentiate yourself in the marketplace, you'll create additional revenue. All the while, you'll be adding foot traffic to your location, even drawing in non-storage business.
The real beauty in all of this is it can come with zero risk. Rather than own and lease your own trucks, you can work with a rental company that assumes all the liability, repair and maintenance costs. You simply act as an agent, which earns you commission income. Let's look closer at the benefits and logistics.
Why Rent Trucks?
New revenue. While programs vary, when you partner with a truck-rental provider, you can generally expect to earn a piece of every transaction. In addition to getting commission on the rental of the truck itself, you can earn on the rental of accessories such as dollies, moving pads and towing gear. With some of the larger companies, you also earn their purchasing power to provide boxes and moving supplies to your customers, too. It's just another avenue for additional services and income.
A storage-customer perk. Some truck-rental companies allow you to offer your customers use of a rental truck for free or at a discount when they rent a storage unit. This program has been around for many years and has proven time and again to create a huge competitive advantage.
Free promotion.  Some partners will go so far as to brand their trucks with your self-storage business name. This communicates to everyone in your community who you are, what you offer and, most important, how to contact you. You can do your own part by making sure the equipment is prominently displayed and communicate to the public that you have trucks to rent. A moving truck could be the thing that catches a potential customer's eye as he drives by your location or compares your business to others during online search.
Inventory management. Truck-rental providers understand that you may not have the room or staff to manage a whole fleet of trucks. That's why they offer tools to help you manage the inventory and ensure it doesn't interfere with your day-to-day operation.
In fact, you don't need much space. If you have an extra parking spot, you can be in the truck-rental business! Many storage sites operate with just one truck. As to vehicle size, a lot of storage locations simply rent out a cargo van or smaller box truck that fits in a single parking spot. Not only is this an efficient use of space, it avoids conflict with zoning regulations that don't allow for the parking of large trucks.
Online rental tools. You don't have to hire additional employees to handle the truck-rental aspect of your business. Some of the larger truck-rental companies have software that allows customers to rent online or via their phone. Not only does this free up staff time, it allows you to earn a commission even after hours.
Marketing support. Some truck-rental companies do all the heavy lifting when it comes to marketing. They put your self-storage facility on their website as a rental location, which not only boosts your truck business, it exposes your operation to lots of users. Your business will show up as a truck-rental service and self-storage location when people search for moving services.
Moving and storing is stressful enough, so when you can save tenants a trip to another location to pick up a truck, you're making their life so much easier. Customers love the convenience of renting a truck from the same location where their things are stored.
Partnering with a truck-rental company is easy and risk free. It'll ensure you're the competitor in the driver's seat, building your customer base and helping you fill more storage units. So, what are you waiting for?
Tom Kardys is the dealer business-development manager for U-Haul International Inc. He has 30 years of hands-on experience in the truck, trailer and self-storage industries. U-Haul offers self-storage operators the ability to add truck and trailer rentals to their facilities with no start-up costs. For more information, call 800.528.0361; email [email protected]; visit www.uhaul.com/dealer.
Subscribe to Our Weekly Newsletter
ISS is the most comprehensive source for self-storage news, feature stories, videos and more.