Running Your Self-Storage Facility From Your iPhone: Tips From a Pittsburgh Facility Owner
Running Your Self-Storage Facility From Your iPhone: Tips From a Pittsburgh Facility Owner
A founder and owner of City Center Self Storage in Pittsburgh shares the top five ways he and his partners and facility managers use iPhones to provide excellent customer service and make day-to-day management easy.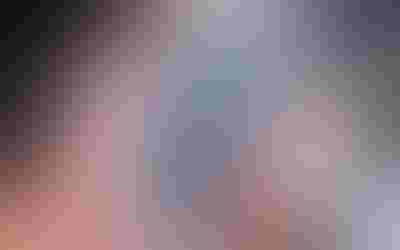 By Nick Lackner
My partners and I were self-storage newbies when we opened our facility in Pittsburgh last year, but  we were "old hats" when it came to using the latest technology. We designed our site using technology to provide an excellent experience for our customers. Technology helped us automate management and turned our staff into front-line marketing super stars. While there are a number of pieces in our technology puzzle, most of what we accomplished was done with our iPhones.
The iPhone is an incredibly simple device to use and is truly the Swiss Army Knife of the modern world. Here's a rundown of the top five ways we use our iPhones to provide excellent customer service and make day-to-day management easy. Were going to do this David Letterman style, counting up to our No. 1.
No. 5: Pictures
Many times during construction, we ran into issues that were hard to describe, especially to contractors who had already moved onto the next job. Being able to quickly take a picture and e-mail it to them saved time and made issues abundantly clear. That got us quick response and avoided unnecessary construction delays.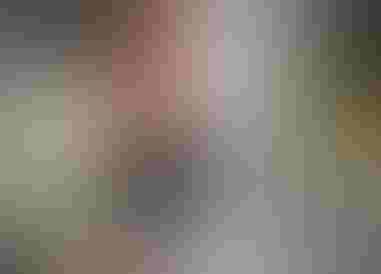 Pictures are incredibly important for marketing, too. Because our onsite manager always has his iPhone in his pocket, he was ready to capture that perfect picture of our storefront when the clouds broke and customers were busy. Nearly all of the pictures on our website and in our photo tour were taken with an iPhone and e-mailed to our Web developer.
No. 4: Video Conferences
FaceTime is a great video application, but it only works on Apple devices and over Wi-Fi networks. We started using Zoom instead. It works on all major mobile devices and on any computer. Now we can have a video conference in which an onsite manager gives us a tour of a newly built-out section of the building using his iPhone (where there is no wireless network). Our team is geographically dispersed, so this allows us to all see the same thing at the same time, from our iPhones or computers, speeding decision making.
Zoom is also great for sharing computer screens. We use this a lot when our managers have questions about our operating software. We just set up a Zoom session, and they walk us through their issue.
No. 3: Security-Camera Remote Feeds
When it came to selecting our security-camera system, an integrated iPhone app was a must. Now we can log in and see whats happening in our facility at any time of day or night, whether we're around the corner getting a cup of coffee or on vacation on the other side of the world. The app allows us to take screen captures, so if we notice something, we snap a picture and send it to the onsite team.
No. 2: Remote-Control Garage-Door Opener
Not long after opening for business, we ran into an integration issue between our security-gate system and the garage-door opener for our loading bay. Since they were purchased and installed from different vendors, they didnt speak the same language. That led to an instance where our garage door got stuck open late one night (which we could verify from the security-camera feed on our iPhone).
We quickly got both vendors on site and figured out the issue. Everything works smoothly now, but we're the kind of people who wear both belts and suspenders, especially when it comes to security. We wanted to find a fail-safe backup should a problem like this ever occur again.
A little bit of Web research led us to a company called Mission Machines, which sells a control unit for garage-door openers that comes with the miDoor iPhone app. We tied this into our garage-door system and set it up so that if the door ever stays open for longer than the interval allowed by our security system, we get an e-mail and text alert (to our iPhone, of course). We could be anywhere in the world when we get that message and still be able to pull up our security-camera feeds, see the problem, open the miDoor app and hit Close Garage Door, which overrides all other systems. Then we can watch the door close by switching back to the camera feed.
And the No. 1 way we use the iPhone in our Pittsburgh self-storage business is (drum roll please)...
No. 1: Customer Video Testimonials
Im sure you work hard to make your clients thrilled with the service you deliver, just like we do. Isnt it great when a customer stops by and says something like, I just have to say that this has to be the best self-storage facility ever because? Wouldnt it be great if you could capture that moment on video and show it to every prospect looking for a self-storage facility in your area?
Now you can! The video camera on the iPhone is extremely high quality. When our manager gets that very happy customer in the office, he quickly asks, Could I record this? (We usually get a yes because people are so happy.) That creates a video testimonial we can use our on website. Want to see an example of just how powerful this is? Take a look at Jamils Pittsburgh Storage Story at www.citycenterselfstorage.com.
These are just our top five favorite ways to use the iPhone. We didnt even get into routing our office phone to the iPhone for off-hours coverage or being able to quickly respond to customer e-mails and notifications of reservations even if we arent in the office. Im sure other self-storage operators have found ways to use the iPhone that we haven't even thought of yet. We're eager to hear about them, so shoot me an e-mail (or photo or video)!
Nick Lackner is the founder and general manager of City Center Self Storage in Pittsburgh. To reach him, e-mail [email protected]. For more information, visit www.citycenterselfstorage.com .
Subscribe to Our Weekly Newsletter
ISS is the most comprehensive source for self-storage news, feature stories, videos and more.