Live-Video Monitoring and Self-Storage: Avoiding Crime, Risk and Liability
Live-Video Monitoring and Self-Storage: Avoiding Crime, Risk and Liability
Live-video monitoring is a new risk-management solution for self-storage operators. The advanced security technology helps to reduce theft and property damage, increase occupancy levels, and consolidate camera security onto a state-of-the-art enterprise platform.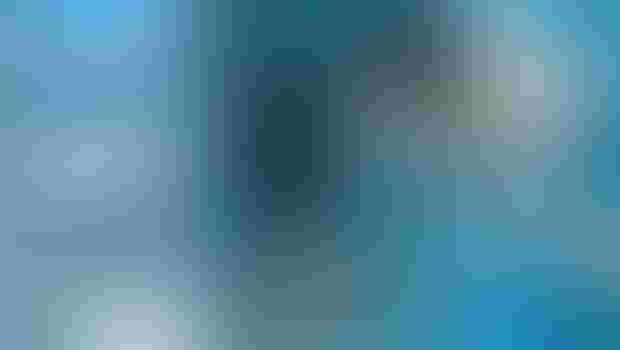 By Brian Bland
There's a new risk-management solution that has self-storage operators buzzing. Called proactive live-video monitoring, it's an advanced security technology available to those who want to reduce theft and property damage, increase occupancy levels, and consolidate camera security onto a state-of-the-art enterprise platform.
Proactive live-video monitoring ties an Internet feed into your Internet protocol (IP) surveillance cameras. It then pushes the feed into a control center where loss-prevention specialists watch the footage in real time. When they see something suspicious, they can remotely blast an onsite audio speaker in an attempt to run off trespassers or dispatch police to the property.
The reason live-video monitoring is successful is most onsite crime, such as unit break-ins, vandalism, and broken locks and gates, occur at night when facilities are closed and vulnerable. The monitoring company keeps an eye on activity around the premises including the fence line, main gate, leasing office and any other access points to the property. It also watches large customer assets such as boats, autos and RVs. The goal is to identify trespassers and run them off or have them apprehended.
Some self-storage operators also have a problem with people living in units. These tenants leave their space from time to time, typically at night. The monitoring company can spot them and relay this information to management.
Over time, live-video monitoring can help operators evict unwanted tenants and increase rental occupancy and income. By marketing and providing a higher level of security, these sites can easily differentiate themselves from competitors.
Reactive vs. Proactive
Most self-storage facilities use a combination of video cameras, locks, and access control to combat theft and property damage. These security devices can be effective in certain situations, but they're generally reactive rather than proactive and can be difficult to maintain.  
Unmonitored cameras are the most widely used method to deter and reduce crime. Their sole function is to record footage for an after-the-fact review of evidence. They're entirely reactive in nature, and nobody ever really knows if their cameras are working. Too often an incident will prompt the management team to pull video footage, only to discover the cameras are malfunctioning. Even if cameras are functioning properly, there's nothing to stop criminals from wreaking havoc at a property for hours at a time.
Criminals have realized that as long as they cover any identifying characteristics and leave nothing behind, no amount of video is going to stop them. If they're careful, the crime is likely to be a success.
Live-video monitoring changes that. Now it doesn't matter if the criminal is disguised. All that counts is a trained security operator has identified a trespasser and dispatched the police. This proactive response to crime can have a mighty impact on the bottom line of a self-storage facility, particularly one in a high-crime area.
Additional Benefits
Live-video monitoring typically takes place at night when a self-storage facility is closed and all tenants have presumably vacated the premises. During this time, the goal of the system is entirely security-related. But a live-video monitoring service can also help you during normal business hours.
Some monitoring companies offer systems that standardize security across a single enterprise platform. This allows storage operators to view any wired property on the system from anywhere in the world. Plus, they can share access and give authorized users the appropriate credentials to view the live footage from any smartphone or laptop.
Liability is also a major concern. "He said, she said" arguments can quickly be put to rest by a review of the clear IP camera footage. Plus, the video can help you combat other liability-related incidents such as slips and falls, malfunctioning doors, and other small accidents. This can be very important in legal proceedings.
Finally, one of the major advancements in self-storage is the push toward fully automated properties in which a kiosk handles the financial and contractual paperwork at the gate. The live-video monitoring company can then keep an eye on the customer while he's inside the facility.
At its core, live-video monitoring is the difference between "watched" and "unwatched" cameras. It's not an after-the-fact evidence review; rather, it seeks to proactively stop crime before it happens. Self-storage owners and operators understand that implementing new technology puts them ahead of the curve. A monitoring service can put you on the way to deterring and reducing crime, increasing profitability and, most important, protecting your customers' assets.
Brian Bland and his team at Stealth Monitoring have implemented more than 50 live-video monitoring designs at self-storage facilities in 17 states. These systems have responded to 850 incidents, setting off 600 speaker sound-offs and making 35 apprehensions. Stealth Monitoring designs, installs, services and provides live-video monitoring nationwide. For more information, call 214.341.0123, ext. 402; visit www.stealthmonitoring.com.
Subscribe to Our Weekly Newsletter
ISS is the most comprehensive source for self-storage news, feature stories, videos and more.