Watch Out! Preventing and Responding to Personal Injuries at Your Self-Storage Property
Watch Out! Preventing and Responding to Personal Injuries at Your Self-Storage Property
Personal injuries can and do happen at self-storage properties, but facility operators can take measures to prevent them. Read about the kinds of accidents that are more common, how to minimize hazards, and how to respond if an accident does occur.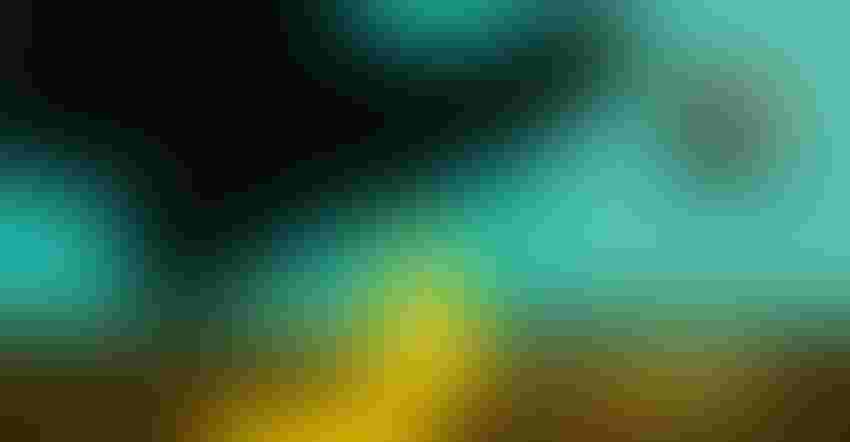 More than 1 million visits to U.S. emergency rooms are attributed to slip-and-fall incidents each year. In addition, nearly 5% of people who fall sustain fractures, making it the most common injury claimed in court cases, according to Injured Call Today, which provides resources to people seeking medical care following an accident.
While slips and falls account for a large portion of personal injuries at self-storage facilities, there are other negligence exposures that require attention. Below I'll address the most common types of accidents, how to identify hazards and prevent future incidents, and what to do if a mishap does occur.
Types of Injuries
There are many potential injury exposures at self-storage facilities. Among the most common are slips and falls, which can result in skeletal, muscular and head trauma. Slip hazards are generally weather-driven. If you're in a region where inclement weather is prevalent, you need to be familiar with the areas of your site that trap ice or rain and take proper precautions. Falls can also occur because of poor maintenance. Uneven surfaces, loose mats or rugs, fallen branches, and unkempt shrubbery can all create unsafe situations.
Equipment failures also contribute to injuries at storage facilities. For example, a customer could sustain an injury from a malfunctioning gate. Unit doors are one of the biggest risks. Injuries can range from the door falling on someone's head to lacerations from sharp edges. Either scenario can result in a claim that could escalate to a lawsuit.
Prevention Is Best
A business loss due to a personal injury can be a hardship for a self-storage operation. It requires time, energy and financial resources to settle the matter. Liability claims can be costly, with settlements reaching hundreds of thousands of dollars, in part because the legal defense for personal-injury claims can escalate quickly as a case progresses toward trial.
The best approach is to prevent incidents from ever occurring. It's far better to take the necessary steps now to keep employees, tenants and guests safe. Here are a few important tips:
Conduct regular walk-throughs of your self-storage site. A visual inspection will show you the areas that need attention.

Make sure staff is trained on how to spot potential hazards. For example, they should regularly examine door tracks and handles to determine if they're in need of repair or replacement.

To track your team's efforts, create a shared document that lists all areas of review along with a date, time and the initials of the person completing the task.

Ensure that your security cameras are functional and appropriately placed around the facility. The footage may provide valuable information in an injury investigation.

Provide your team with the proper tools and equipment for property upkeep.

Review your policy coverages with your insurance agent at least annually to ensure you have adequate protection in the event of a loss.
I'm sure you can think of other ways to improve safety at your self-storage site. The bottom line is that loss prevention should be a common thread woven throughout all of your facility-management procedures.
The Incident Report
If you do face a personal injury at your self-storage property, be prepared to record the incident and notify your insurance carrier. Many operators wonder when they should notify their agent or how significant an accident must be to trigger a claim. The fact is that any mishap can escalate, so it's best to air on the side of caution.
First, arrange medical assistance for anyone who needs it, but do not admit fault. Next, complete an incident report to record the facts. Note the date, time and location of the injury. Obtain the names and contact information of all parties involved. If possible, take photos or video of the scene.
Finally, report the situation to your insurance carrier as promptly as possible. They'll generate a claim number and assign an adjuster in case you need to pursue a claim against the policy. Timely reporting aids in your carrier's ability to complete an accurate, thorough investigation. They'll require the following information:
Contact name, phone and email

Location of loss (full address)

Documentation to support an investigation (e.g., incident report, video clip, photos, lease agreements, etc.)

Claimant's name and contact information
Minimize Risk
While minimizing personal injuries at your self-storage facility is the goal, losses can occur. It's nearly impossible to create a risk-free environment. When an accident happens, documentation will support the investigation process, which can take months or even years to complete. These claims can be costly, causing an economic and operational burden on your business.
To minimize your risk, know your site well. Have a strong maintenance plan, ensure all gates and doors are functioning properly, and conduct regular walk-throughs. Also, be diligent with hazards in common areas and consider video-camera placement. Incident-reporting procedures should be clear and simple to execute.
While it's impossible to eliminate all risk, these techniques will aid with mitigation of personal-injury losses. Self-storage accidents can happen, so be prepared to act when the need arises.
Louie Gonzalez is a service specialist with Universal Insurance Programs, which has created and provided specialized insurance coverages to the self-storage industry for more than 20 years. His primary role is facilitating claims between clients, carriers, adjusters and underwriters. He previously spent 14 years as an adjuster for legacy carriers, working with first-party property damage and bodily injury/liability claims. To reach him, call 480.885.2607; email [email protected].
Subscribe to Our Weekly Newsletter
ISS is the most comprehensive source for self-storage news, feature stories, videos and more.