Caring for Your Self-Storage Unit Doors: Maintenance, Repairs and Replacement
Caring for Your Self-Storage Unit Doors: Maintenance, Repairs and Replacement
The most recognizable components to any self-storage facility are its unit doors, which is why keeping them in good condition should be a top priority. Learn the importance of door care, basic maintenance tips, and insight to repair and replacement.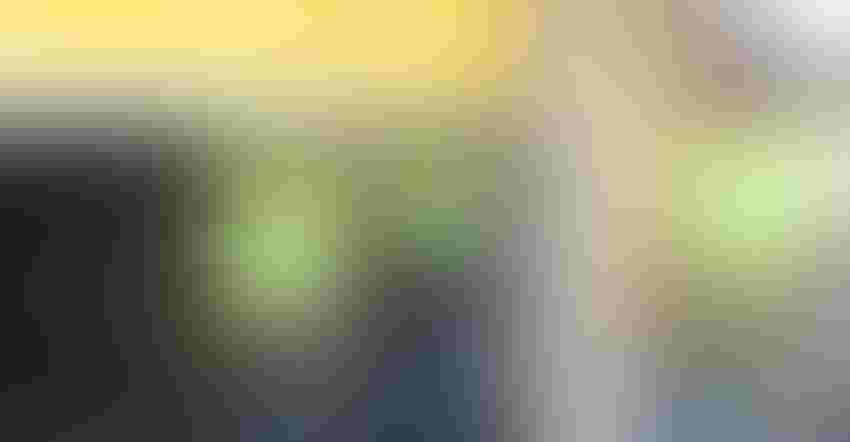 Think about how often your self-storage unit doors are used and the environmental elements to which they're exposed on a daily basis. Wear and tear accumulate over time, causing doors to fade, degrade and even break down. An inoperable door can mean dissatisfied customers and money out of your pocket, so it's critical to perform proper maintenance. Not only can it save you money in the long run, it ensures your tenants will have the best possible experience each time they visit your facility.
Regular Maintenance
Unit doors are a highly valuable component of any self-storage facility, but at an older property, they can be outdated and unsafe. Doors that are in disrepair aren't only an inconvenience for customer, they're potential hazards and a security risk. Regular cleaning and maintenance is imperative to create a safe environment for tenants and staff.
The best time to inspect a roll-up door is when a unit is empty. Then you can assess the full assembly and working condition, and evaluate the state of the curtain and latch. Here's a short list of items to inspect:
Guides: Ensure each door opens and closes smoothly, and clear the guides of any debris. Coat guides with wax or silicone to boost protection and function. Tighten any screws that have loosened from overuse. Damaged runners should be replaced.

Latches: Replace those that show signs of significant wear or tampering. These can sometimes loosen from regular use, so tighten the nuts on the inside of the door as needed.

Handles and pulls: Make sure handles and ropes remain in good working condition (no cracking or fraying) and are securely fastened.

Seals: Check the header draft stop, jamb brush and bottom seals for excessive wear and deterioration. Replace as necessary. To help prolong the life of the bottom seal and protect it from sunlight, use a seal protectant and conditioner like Armor All.
The type of self-storage unit door you have will determine the amount of maintenance required. Dead-axle doors with torque-tube assemblies, factory-lubricated and enclosed springs, and ratchet-tensioning devices generally experience the fewest issues. This is because many integral components are enclosed inside the barrel assembly and stay protected against environmental elements.
It's also important to note that some door-maintenance tasks and repairs are dangerous and should be performed by a professional technician. Attempting to fix a door on your own could result in the premature failure of a part or component, resulting in serious injury or death to an employee or customer. Always follow your manufacturer's operations manual and safety instructions before attempting any work.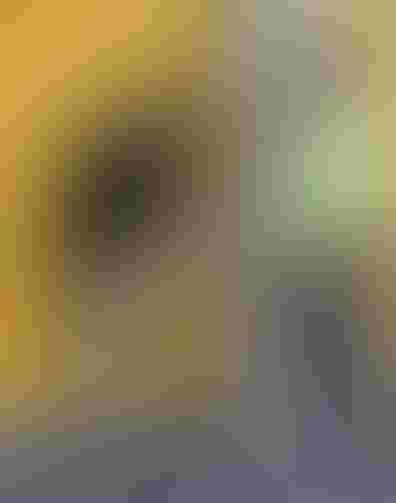 Checking the unit locks is an important part of door maintenance
 
A Word About Springs
Door springs are a common problem area and typically require the most amount of upkeep. These need lubrication for smooth operation and can relax over time, requiring an adjustment to their tension. Occasionally, they simply break. Most self-storage operators will face an issue with door springs at some point.
If your unit doors don't include factory-lubricated and enclosed springs, you'll have to perform an annual checkup to ensure the track alignment is correct and the springs are well-greased. White-lithium grease is a common and frequently recommended product. Greasing springs at least once per year ensures the door will operate smoothly and help prevent it from locking up and experiencing other malfunctions.
If the springs have relaxed, tension must be restored. Depending on your door type, this can be a tedious, time-consuming, dangerous task and is often best left to a professional. Some doors have a patented ratcheting device that allows the technician to simultaneously fine-tune all of the springs from one end of the door. This is desirable because it provides equal pull on the left and right sides to ensure balanced operation.
Proper Cleaning
Cleaning a self-storage door curtain is quite simple. Toss aside any cleaners with abrasive agents, such as vinegar, as well as pressure washers and spray nozzles. In many cases, a mild dish detergent, such as Dawn, mixed with water is the best solution. Apply it with a soft cloth.
You can simply rinse this mixture off the curtain using a hose without any nozzle attachments. Water pressure on the curtain can damage the paint or allow water to seep into the unit. If you're just looking to perform a quick spot cleanup, products like Windex can often do the trick while allowing you to skip the full hand-washing process.
Preserving Door Life
Most maintenance manuals provided by self-storage door suppliers include information about annual performance evaluations and visual inspections to ensure each door is functioning properly. It's important to read and follow the recommendations exactly as written. Failing to do so could void your warranty. And again, some repairs and part replacements are dangerous and could result in injury.
To help preserve the life of your doors, set a good example for your tenants, too. They can be hard on your property. If your facility looks neglected, customers won't think twice caring for it—they simply won't do it. Instead, encourage them to be respectful of doors and other building components. Provide them with quality products that are easy to use. Keep the facility clean, and make necessary repairs and upgrades when needed. In turn, this'll help you attract and retain quality tenants.
Assessing for Upgrade
While you can keep your self-storage unit doors clean and running smoothly, wear and tear will eventually require repair or even full replacement. The most obvious sign that it's time for the latter is when a door starts chalking, chipping, fading or becoming difficult to maintain and operate. Though you may be tempted to just repaint the curtain or apply a restorative coating, these options are temporary fixes. Paint has to be reapplied frequently, which adds weight and creates a much bigger problem than just aesthetics.
You wouldn't put a Band-Aid over a bullet hole, so don't cover up an underlying issue with your unit doors. Once they start showing their age, it's best to replace them. But don't let this project intimidate you! It's often easier than you think. Some replacement programs can switch out as many as 24 doors in as little as 24 hours.
In addition to improving site appearance and door functionality, a replacement can result in considerable monetary benefits. Brand-new self-storage doors often allow facility operators to charge higher rental rates. On average, a renovated unit can generate $5 per month in additional rent. At that rate, can you afford not to replace doors that are in disrepair?
There may also be additional savings to be had in the form of insurance discounts, annual depreciation for net income offset, and reduced claims and maintenance fees. You can also take advantage of tax benefits, such as cost segregation, and the CARES (Coronavirus Aid, Relief and Economic Security) Act to improve your cash flow.
Ultimately, keeping your self-storage unit doors in fresh, working order will save you money. It'll help you attract new customers, keep your current tenants happy, and avoid costly repairs and claims.
Bethany Salmon is a marketing-content manager for Janus International Group, a global provider of self-storage doors and hallway systems, relocatable storage units, facility-automation solutions, and restoration services. To reach her, call 866.562.2580 or email [email protected].
Subscribe to Our Weekly Newsletter
ISS is the most comprehensive source for self-storage news, feature stories, videos and more.