Trying to Get a Self-Storage Facility Sale Over the Finish Line? Watch Out for These 4 Real Estate Deal-Killers
Trying to Get a Self-Storage Facility Sale Over the Finish Line? Watch Out for These 4 Real Estate Deal-Killers
Selling a self-storage asset is a big deal. It can also be an arduous and frustrating process, so understanding the mine-laden road ahead can be advantageous for sellers. Here are four common real estate deal-killers that can stop a sale in its tracks, plus how to avoid them.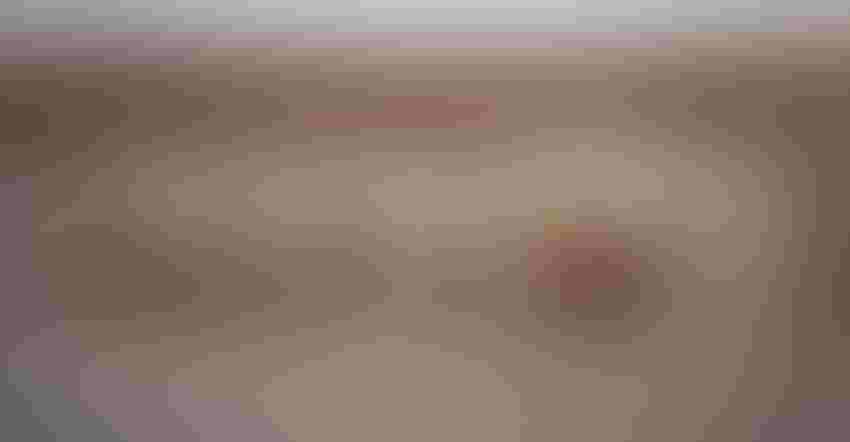 If you're a self-storage owner getting ready to sell, it's vital that you're aware of the sales process as well as some of the hurdles that come with letting go of a facility. As a broker, I can't stress enough how important it is for you to have all of your ducks in a row before placing your property on the market.
Selling such a large asset can be a touchy endeavor, and you need to understand that just because you accept an offer doesn't guarantee the deal will close. To help you navigate the process and increase your chances of getting across the finish line, let's look at four of the most common deal-killers that can occur and how to avoid them.
Inexperienced Buyers
A self-storage sale can fall apart for several reasons, but a common one is inexperienced buyers. Selling is a long, ever-changing process. When you work with an experienced investor who knows the ropes, the likelihood of closing is much greater. Getting an offer from a trusted buyer provides peace of mind.
When you sit down with your real estate broker to evaluate any offers on the table, it's essential to go through all of them and vet each individual purchaser. To ensure the smoothest transaction, you want a buyer who can secure financing, source equity and leverage debt. They should also have a refined due-diligence process.
Low Appraisals
Another deal-killer in self-storage is when the property appraisal comes in too low. When a buyer secures a loan for your facility, the lender will hire an appraiser to help verify the value of the asset. While many facilities come in at the contract price, it's possible for the bank to appraise the site below buyer and seller expectations.
When this happens, things can get messy, as a bank will usually ask that more money be put down to cover the gap. For example, let's say the buyer makes a $3 million dollar offer. The bank is willing to provide 80% loan-to-value (LTV), or $2.4 million. The 20% down payment due from the buyer is $600,000.
But if the appraisal comes in low, let's say $2.8 million, the LTV remains the same. This means the buyer only gets $2.24 million in financing. If you as the seller stick to your guns on that $3 million sale price, the buyer now has to come up with a down payment of $760,000 to close the deal.
Though this might not be an issue if you have a buyer with plenty of cash, an increased down payment can quickly derail a self-storage deal. Whether due to lack of capital or the returns not calculating as the buyer thought, a low appraisal can drive many away from a transaction.
Due-Diligence Hiccups
The due-diligence period is another point at which self-storage transactions die. This is a designated period of evaluation to which the buyer and seller agree in the purchase and sale agreement. During this time, the buyer is allowed to examine the site and supporting financial documents to arrive at a buying decision.
If the buyer discovers problems with the property at this phase, such as an environmental or structural issue, they may ask for a price reduction. This might frustrate you as the seller and kill the deal. Similarly, if you're unable to provide key documents that pertain to the historical financial performance of the facility, this can end the conversation because the buyer has nothing on which to base pro-forma financial projections.
Time Hurdles
In my opinion, one of the biggest obstacles to overcome when selling a self-storage facility is simply time. In fact, a popular saying in real estate is, "Time kills deals." It's imperative that all parties involved respond to and work with each other in a timely manner. The more time that passes during the transaction process, the more that can go wrong, whether it's a change to the interest rate, something happens with facility operations or an act of God occurs. Having consistent momentum and acting with a sense of urgency is crucial.
Before entering any purchase and sale contract, set clear expectations for the buyer and confirm you're both on the same page. Holding weekly check-ins with brokers, attorneys and third-party vendors will help ensure everyone stays on task and understands the processes. Exchanging information and setting a clear communication plan assists in contract negotiations and the overall timeliness of the deal.
Professional Assistance
There are a lot of ways a self-storage real estate deal can go sideways. In this industry, almost everything is negotiable, so it often takes some creativity to get a transaction across the finish line. This is why it's important to work with a reputable broker who can position you for success. When you're ready to sell, find an agent who has a great track record of working with owners in the disposition phase.
Jared Houck is an investment associate with The Bledsoe Self Storage Group of Marcus & Millichap, a commercial real estate investment services firm with offices throughout Canada and the United States. The team specializes in self-storage brokerage throughout the mid-Atlantic and Northeast. For more information, call 717.808.1192; email [email protected].
Subscribe to Our Weekly Newsletter
ISS is the most comprehensive source for self-storage news, feature stories, videos and more.