Sounds of Storage Podcast: Self-Storage Owner and Technology Expert Phil Murphy Discusses the Impact of Innovation
Sounds of Storage Podcast: Self-Storage Owner and Technology Expert Phil Murphy Discusses the Impact of Innovation
Self-storage technology is advancing quickly, changing the way industry operators do business. In this Sounds of Storage podcast, facility owner and tech expert Phil Murphy discusses the impact of innovation on the business and why it's beneficial to embrace change.
Self-storage technology is advancing at lightning pace, and the last two to three years have seen industry innovations advance in substantial leaps. How are tools like artificial intelligence (AI), Internet of Things (IoT) and smart devices affecting the business? Find out in this informative podcast.
Inside Self-Storage (ISS) Contributing Editor Tony Jones speaks with Phil Murphy, president of Next Door Self Storage, about recent technology advancements affecting the industry. Murphy has a unique perspective on the subject because he's also founder and president of CallPotential, which provides lead-management and communications software for the self-storage industry.
If you're a facility owner or manager, you won't want to miss Murphy's insight to which technologies are likely to have the most meaningful impact, how mobile tools can help generate more revenue, and what he believes are the biggest hurdles to buy-in from customers, ownership and staff.
 Based in Naperville, Ill., Next Door is owned by The Murphy Family. It operates 17 self-storage properties throughout Illinois comprising 1.2 million net rentable square feet.
Duration: 13 minutes, 48 seconds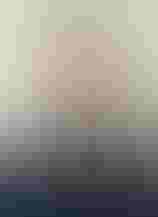 To learn more from Murphy, visit the ISS Store, where you'll find several of his recordings from past ISS World Expos, including "The Age of the 'Unreasonable Consumer': Tech Essentials for Self-Storage, Today and Tomorrow," which he presented in 2018.
To access additional installments in the "Sounds of Storage" series, visit the ISS podcasts page.
Subscribe to Our Weekly Newsletter
ISS is the most comprehensive source for self-storage news, feature stories, videos and more.