Sounds of Storage Podcast: Kristi Adams of OpenTech Alliance Discusses Technology Expansion in Self-Storage
Sounds of Storage Podcast: Kristi Adams of OpenTech Alliance Discusses Technology Expansion in Self-Storage
The coronavirus pandemic has triggered a notable rise in technology use by self-storage operators. In this Sounds of Storage podcast, Kristi Adams of OpenTech Alliance discusses the most widely adopted tools in the industry today, how to choose the ones that are right for your business and more. Listen now to get insight on the latest innovations.
The coronavirus pandemic has driven wide-spread use of technology across the self-storage industry, but knowing what tools are right for your own operation can be tricky. In this "Sounds of Storage" podcast, Inside Self-Storage (ISS) Contributing Editor Tony Jones speaks with Kristi Adams, vice president of marketing for OpenTech Alliance Inc., about the ways in which technology is changing the business. She discusses the types of solutions that are gaining the most favor with facility operators, how to determine if a product or service is right for your unique situation, future areas of focus, and more.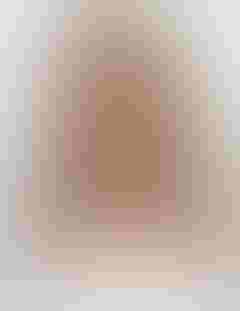 Adams manages the strategic business-to-business marketing efforts at OpenTech and is integral to the company's product marketing research and strategy as well as the deployment of new technology, software and services. She has 18 years of experience in the self-storage industry, including six with real estate investment trust and third-party management firm CubeSmart, which has given her strategic insight for enhancing the customer journey.
OpenTech is a Phoenix-based provider of self-storage kiosks, call-center services and other technology. It provides several models of Insomniac self-serve kiosks as well as a range of industry rental solutions including the Insomniac Live! Call Center, Insomniac Online Web and mobile applications, LiveAgent! software products, and the Insomniac ILock Security System, all available through the company's self-storage cloud.
Duration: 10 minutes, 40 seconds
To learn more, access the hundreds of free resources on our Technology topic page. For additional insight, browse the related products in the Technology and Day-to-Day Management categories of the ISS Store. To hear additional installments in the "Sounds of Storage" series, visit the ISS podcasts page.
Subscribe to Our Weekly Newsletter
ISS is the most comprehensive source for self-storage news, feature stories, videos and more.