How One Self-Storage Operator Is Using Drone Technology for Site Security and Quality Control
How One Self-Storage Operator Is Using Drone Technology for Site Security and Quality Control
Keeping eyes on an unmanned self-storage facility is an inherent challenge, so one industry operator who specializes in automated sites turned to drones. Read how 10 Federal has deployed this technology across its portfolio to beef up security and enhance quality control.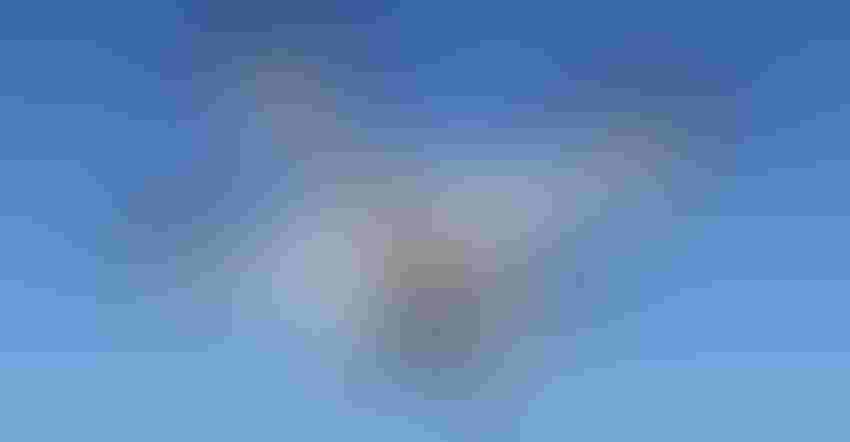 If you're like me, the thought of drones conducting official business in the self-storage industry is too cool to be true. I'm a pilot who loves the "Terminator" movies, so this idea ticks all the boxes for me. It's like having Skynet come alive!
The truth is, though, there are real applications for drone technology in self-storage that facility operators should consider. Here are two ways in which my company, 10 Federal Storage, is already using it:
Site quality control. I can get on any web browser from anywhere in the world, fly a drone over one of our facilities and see it in 4K resolution. If there's a couch in the drive aisle or the grass is too high, I can see it. And you can bet someone is going to fix it!
Security. We've started using a watchperson to keep an eye on our storage facilities at night. This individual sits in our corporate office in Raleigh, North Carolina, watching the feeds from more than 500 cameras spread across 60 properties in 12 states! If someone suspicious enters one of our sites, this person can launch a drone for a closer look, which is certainly intimidating to a thief looking to score! We also have a way to create a virtual watchperson with the drone, which I'll touch on below.
This is just the beginning. There'll be many more uses as we continue to explore capabilities, but deploying drones in these two areas of our operation is already providing such a positive return on investment that we've ordered the technology for every one of our sites that has drive-up units. Let me take you through the nuts and bolts of our program.
How Drones Work
We buy our drones from Sunflower Labs Inc., a well-funded startup with excellent leadership. Though we looked at a dozen alternatives, we decided Sunflower met our needs in these important areas of consideration:
Software interface and backend

Compliance with the Federal Aviation Administration (FAA)
The manufacturer calls its drone the "Bee," which sits inside a structure called the "Hive." Think of the Hive as a doghouse, with a roof that opens. It affixes to a rooftop and needs a hookup to power and the internet. When it's time to fly, the roof opens, and the Bee takes off. You can watch one of our drones take flight from the Hive, fly above the self-storage facility and look back at the office in this video on our Vimeo channel: https://vimeo.com/644989045.
We can control the drone via any internet browser, however, it isn't flown like a remote-control airplane. Once the Hive is installed, the manufacturer completes setup using Google Earth and precise GPS receivers. The goal is to create a three-dimensional "envelope" in which the drone can fly. The system limits how high the drone can go and geofences the property lines so it can't leave the premises. It also scans for buildings, trees and other obstacles, so the drone doesn't fly into any of them.
The next step is to create your waypoints. For example, I have them centered over specific drive aisles, such as Aisle B-C East. Flying the drone is as simple as clicking "Inspect" and the desired waypoint. Once given its instructions, the drone will fly and hover there and send me a live video feed. I can direct it to turn left or right 360 degrees, go up or down within the envelope, and then proceed to another waypoint or return to the Hive.
You can also set specific routes for the drone between waypoints. It'll record and save video and high-resolution photos of the flight. These are archived and available to download at any time. You can see an example of a set route at one of our Winston-Salem, North Carolina, locations in this video: https://vimeo.com/644989843.
You can also program the drone to fly automatically on a regular or random schedule. The battery on our drones allows for a roughly 15-minute flight, with a recharge period of about 15 minutes.
The system we use has a lot of built-in safety precautions. It has various weather uplinks and sensors, and won't let the drone take off if conditions aren't safe. It'll automatically send the drone back to the Hive when the battery gets below a certain level, too. We also have some manual controls if a forced landing is necessary. Sunflower has figured out how to comply with FAA regulations and takes the lead in filing any paperwork, which helps make the process painless.
Smart Cameras
Let's circle back to the concept of a virtual night watchperson. Each of the cameras we use contains a processor on par with an iPhone X. It runs in-camera artificial intelligence and can recognize the motion of a human or car vs. the movement of generic items. It can also perform facial and license-plate recognition, among many other features.
The product is so robust we connected our camera provider with our drone supplier. The companies are now working on an integration so that when our cameras detect a suspicious human or vehicle, the system will direct our drones to fly and hover over the dubious object. As the person or vehicle moves past each camera, the system will direct the drone to follow along. There's no thief in their right mind who's going to try anything on our site with a drone following them around!
Multiple Types of Value
Using drones to improve self-storage site quality and security isn't cheap. A Sunflower drone, handmade in Switzerland, will set you back $35,000. However, after the latest round of capital investment, the company is moving toward mass production, which should drive down the price considerably. But even at $35,000, it makes sense for us.
We have 60 unmanned, automated facilities scattered across 12 states. Every time a manager has to perform an in-person site visit, I spend $1,000 between plane tickets, hotels and rental cars. If the drone saves me four of those trips per year, I'm already beyond a 10% return on cost. More importantly, managers who may have been visiting their facilities in person only a half-dozen times each year can now view them daily via high-resolution video from drone flights. This gives us much better control over our aesthetics and standard of care.
We also factor in the value of security. Thefts are bad for business. When incidents occur, we stand to lose renters and receive bad reviews, which deter future tenants. Thieves, like any living creature, have some level of survival instinct. They're more likely to target a poorly lit facility than a brightly lit site with Skynet drones following them around! Taking this into consideration, drone use goes from a good return on investment to a must-have!
I believe drones will be widely adopted in self-storage. The product is going to get better and better, with increased versatility. Within 12 months, I believe we'll have smaller drones that can even be deployed inside our climate-controlled buildings. For example, Amazon's Ring is already coming out with a model for inside of your home.
I highly recommend leaning into the Skynet concept for your self-storage operation. It's going to be a lot of fun. Hasta la vista, baby!
Brad Minsley is a co-founder of 10 Federal Storage LLC, where he leads the operations and development teams. He's worked in the self-storage and multi-family industries since 2000, having participated in the acquisition of more than 2.5 million square feet of storage and 5,300 multi-family units. 10 Federal's portfolio of unmanned self-storage facilities comprises more than 2 million rentable square feet. To reach Brad, call 919.977.8987, email [email protected].
Subscribe to Our Weekly Newsletter
ISS is the most comprehensive source for self-storage news, feature stories, videos and more.