Changes in Workplace Liability and Their Impact on Self-Storage Employers
Changes in Workplace Liability and Their Impact on Self-Storage Employers
The American workplace has transformed dramatically in recent years due to the pandemic, trends in employee diversity and more. These changes create greater risk for employers, including self-storage owners. Learn about the latest liability considerations around your staff.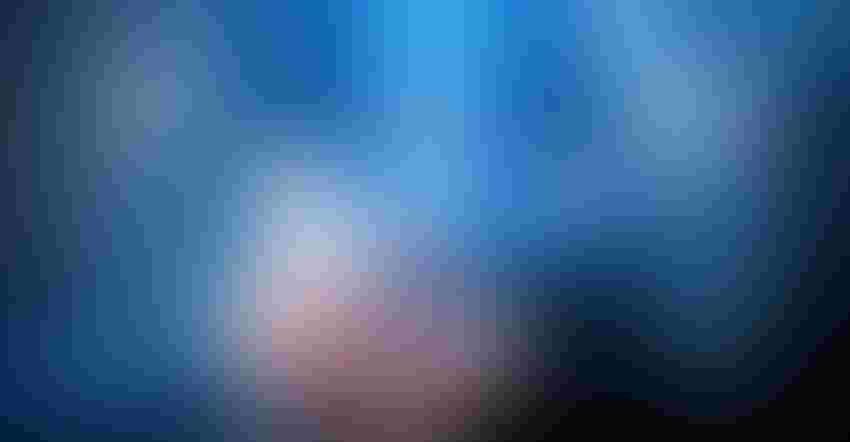 Several labor-related challenges have come to the fore over the last two years, and they're impacting businesses of all kinds, including self-storage operations. The pandemic is just one force causing owners to change the way they manage staff and related risk. There's also increased attention to workplace diversity and inclusion, which has resulted in renewed focus on compliance. Let's examine the latest trends, how they impact workplace liability, and how you as the employer may need to adapt.
COVID and Workers' Compensation
When COVID-19 first hit the U.S., many business owners (and the insurance industry) were ignorant of all the workplace risk exposures. In many areas, self-storage remained an essential business, which meant facilities stayed open and employees continued to work. But who was liable in the event a staff member fell ill from the virus?
The answer was initially vague, depending on the state. Workers' compensation (comp) commonly covers occupational diseases contracted during employment, though many state statutes exclude "ordinary diseases of life," such as the common cold or flu. The compensability for illness as a result of COVID-19 has been a firm "maybe," depending on circumstances and location.
Let's use California as an example. In September 2020, the governor signed into law Senate Bill 1159, which sets guidelines for presuming an employee's COVID illness is an occupational injury and eligible for workers' comp. First, the law assumes eligibility for first responders and healthcare workers who provide direct care for, or are in contact with, COVID patients. The second presumption applies to employers who have an "outbreak," which is considered to exist if one of the following occurs at a specific place of employment within 14 days:
For employers with fewer than 100 employees, four employees test positive

For employers with more than 100 employees, 4% test positive

A place of employment is ordered to close by a local public-health department or Division of Occupational Safety and Health due to a risk of infection of COVID-19
In addition, California Assembly Bill 685 established notice and reporting requirements for when an employer becomes aware of a potential COVID exposure in the workplace. First, they must provide written notice to employees who were at the worksite of a qualifying individual within the infectious period. Notice must include the benefits employees can receive, including workers' comp, COVID-19 leave and paid sick leave, as well as the company's anti-retaliation and anti-discrimination policies. Finally, the employer must provide notice regarding its disinfection protocols and safety plan to prevent further exposure per guidelines from the Centers for Disease Control and Prevention.
California has placed additional burden on employers to stay on top of the health and safety of their staff. As a self-storage owner, you need to follow the guidelines of any state in which you operate. It's also wise to check with your labor-law attorney and human-resources consultant about notification and reporting requirements for your workers' comp insurance carrier and employees.
Employment-Practices Liability Insurance
Business owners are feeling the effects of the pandemic on employment-practices liability insurance (EPL), which provides protection against employee allegations of harassment, retaliation, discrimination, wrongful termination and numerous other infractions. Though there's been a dramatic reduction in workforce across many industries, there's been a rise in EPL claims.
In response, the insurance marketplace looked for ways to mitigate risk while continuing to provide coverage. Some carriers now require employers to provide additional information on their business-continuity plans and work-from-home protocols to ensure protected classes aren't adversely impacted as a result of a staff reduction. There's also guidance from the Families First Coronavirus Act as implemented by the Department of Labor's Wage and Hour Division, which requires certain employers to provide workers with paid sick leave or expanded family and medical leave for specified reasons related to COVID-19.
Based on the information employers provide, EPL insurance carriers decide whether to exclude coverage for any COVID-related claims or potentially provide coverage with an increased premium and higher self-insured retention. The latter is the monetary amount an employer must retain in the event of a claim and is inclusive of both legal-defense expenses and any settlements or judgments made.
Workplace Diversity
Workplace diversity, equity and inclusion have become a higher priority and focus for businesses in recent years. According to advocacy group The Society for Diversity, the top five trends expected to gain momentum this year and beyond are:
Adopting diversity as a business model

Prioritizing a multi-generational workforce

Encouraging policies related to gender identity and expression

Supporting minorities in the workplace

Eliminating unconscious bias and encouraging discussion of biases in the workplace
Though state and federal laws have been around for decades to prevent unlawful and unfair employment practices, a rise in employee expectations has fueled a push for greater workplace diversity and inclusion. As a result, there's been an increase in litigation related to discrimination and retaliation by employers, and EPL insurance has become an even more vibrant element to business owners' risk-management programs.
Directors and officers liability insurance may also be worth considering, as company directors, officers, general partners and managing members may be held personally liable for allegations related to workplace diversity and equality. Though it's uncommon for privately owned companies to carry this coverage, or even general-partnership liability insurance, it's important to understand that decisions made by certain executives may lead to a failure in business practices such as the creation of a diversity, equity and inclusion program. This failure could affect the constituents to whom you're responsible and incite allegations against you as the owner. Protecting your own assets or personal investment in a self-storage business should be a significant consideration for obtaining insurance coverage.
Always check state and federal laws to ensure you're complying with equal employment opportunity legislation. You should also implement and train employees with a strong diversity policy that allows them to feel safe and valued. By promoting a diverse and inclusive culture, your organization will benefit from an environment of professionalism and respect.
Adjusting to Change
As the world evolves to a new normal with changes in employment laws and compliance, it's important to constantly review your risk-management program to ensure you're protecting your self-storage business and staff. The road ahead will be filled with changes and surprises for this industry. The best thing you can do as an owner is be prepared.
Note: This article isn't intended to offer legal advice. Any descriptions of coverage provided herein are not intended as an interpretation of coverage. Policy descriptions do not include all the policy terms and conditions contained in an actual policy and should not be relied on for coverage interpretations. An actual insurance policy must always be consulted for full coverage details.
Mike Gong is area vice president and national self-storage practice leader for Arthur J. Gallagher & Co. Since 1990, the company has provided a full range of insurance solutions to the self-storage industry. For more information, call 800.568.0833; email [email protected].
Subscribe to Our Weekly Newsletter
ISS is the most comprehensive source for self-storage news, feature stories, videos and more.