What Does It REALLY Take? The Energy and Time Necessary to Be a Profitable Self-Storage Owner
What Does It REALLY Take? The Energy and Time Necessary to Be a Profitable Self-Storage Owner
Too many self-storage owners make the mistake of believing they can be hands-off with their investment and still maximize profit. Not true! If you want your operation to reach its full potential, you need put in some work. But how much exactly? Let's find out.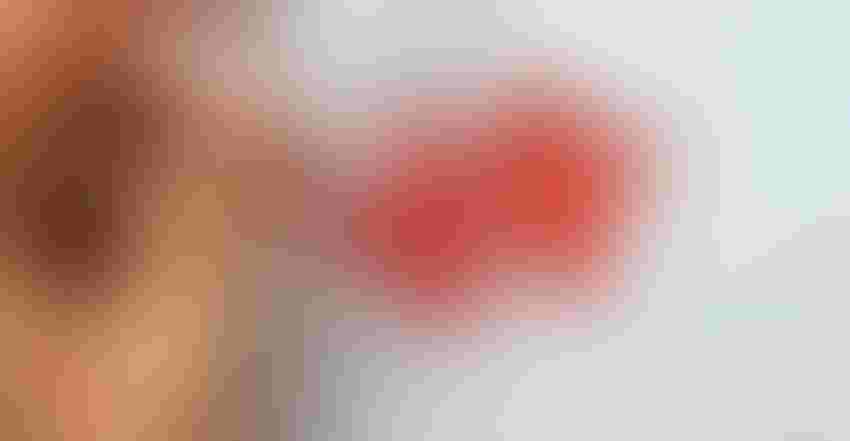 Many new self-storage owners wonder how involved they need to be in their operation and how much time and energy they need to invest. The answer depends on several factors. But if you want the business to reach its full potential, you have to be present on some level. Let's look at some of the things that affect your amount of participation and what you need to give to the enterprise at a minimum to maximize profit.
Factors That Affect Success
Let's assume your goal is to continually increase profit at your self-storage facility. As the owner, you should want to make money! Even if you have a well-trained manager who's perfected the skills to operate and market the facility, your level of involvement depends on a few critical things, including:
Your facility-operations manual and how detailed it is

Your marketing manual and plan, and how in-depth they are
If these important items aren't comprehensive, you'll spend up to 20 hours each week just answering basic questions and putting out fires. Or worse, your team won't come to you with any questions or fires and try to handle things on their own without guidance, which can lead to costly mistakes.
Another important factor is how well your manager follows your directions, manuals and systems. The ability to follow instructions and guidelines should be a major consideration in every hire. If you hire smart and don't waiver from mandatory requirements, like sales scripts and daily/weekly marketing tasks, this shouldn't be a problem.
The truth is, you'll need to invest time and energy performing five major tasks, most of which require interaction with your manager and other staff. Each is important to achieve peak business performance. Some will be weekly; others may be less frequent but require more time overall. Let's look at each and their minimum impact.
Task 1: Communicating Regularly With Your Managers
Time required: Approximately three hours per week
Frequent and meaningful communication with your facility managers is the primary task that will lead you to higher self-storage profit. It's good practice to have a weekly onsite meeting to review the previous week, the upcoming week and marketing items. If you can't meet in person, hold three to four weekly calls.
As owner, your job is to continuously encourage, educate, train and motivate your staff. This requires at least one to two hours per week. Reviewing email and responding to your manager by the end of each day is another must to stay on track.
Task 2: Handling Owner-Specific Responsibilities
Time required: Approximately two hours per week
There are a host of items that fall to you as the owner and can't be delegated to the manager. These include things like calling in payroll and paying bills. Top owners in any successful business also spend time being visible in their local community and communicating with other leaders and organizations. When taken together, these responsibilities can add up to two hours or more per week.
One critical task is reviewing, addressing and improving your monthly reports and statements: financial, occupancy, variance, planning, marketing, banking and website. This can take several hours per month, possibly more if you uncover anything that looks amiss or needs extra attention. Also, expect to deal with any issues related to your company attorney, accountant and bank.
You're also responsible for training staff and keeping them accountable on policies and procedures. When employees skip the basics, new training is required. Your managers should be equipped to handle many problems at the facility level, including difficult tenants; but decisions are sometimes significant, and you'll want to be involved. Though a good manager should perform year-end reviews for other staff, update the monthly marketing calendar and even develop goals for the business, a team effort that includes owner participation is required for the best results.
Task 3: Check Marketing Plan Implementation
Time required: Approximately one hour per week
Even after you've completed your yearly marketing plan and feel good about it, successful implementation will take many regular actions, manager reminders, midcourse corrections and even new ideas. For example, let's say you like to display two dozen small American flags on your property around July 4, Labor Day and Veterans Day. Without a friendly reminder from you, this could easily be forgotten. The same goes for all holiday and seasonal marketing.
This might sound over the top or like micro-managing, but I learned the hard way that issuing reminders is important. For example, I make it a point to ask my managers how visits, emails and mailings go when we target campgrounds for RV storage. Though they typically do a super job and these tasks are on the monthly calendar, they skipped it one year, which caused us to lose out on a dozen rentals.
I believe that for every hour a self-storage owner spends on the planning and marketing side of his business, he'll be paid back in multiple thousands of dollars. Remember, the average unit rental is worth more than a $1,000 over its duration.
Task 4: Providing Manager Guidance
Time required: Approximately one hour per week
It's impossible to put every conceivable situation and detail into a self-storage operations manual, so there'll undoubtedly be areas that require your guidance. Keep in mind, too, that many tasks or areas of concern may only occur once or twice per year, so managers may forget that the answers they seek are in your manual.
Task 5: Things You Like to Do or the Manager Won't Do
Time required: Approximately one hour per week
If you're lucky, this will be a blissful hour each week devoted to things you like to do or, at the very least, enjoy helping the manager do. Perhaps you like working on the landscaping or taking a deep dive into facility data. It may sound odd, but my wife enjoys making collections calls!
If you're unlucky, you'll be the one who has to call delinquent tenants going to auction. Another area in which you may need to help your team is community marketing. Managers often aren't well-schooled or practiced in doing one-on-one or business-to-business marketing. They may simply object to doing it, in which case you must step in to handle it.
Total Investment
If you add up all the hours above, it's about eight hours per week at a minimum. Some owners I know don't put in even four hours weekly, but they get away with it because their facilities are more than 10 years old and don't have the mortgage demands of a new site. And, some owners are satisfied with making $100,000 a year in profit and aren't willing to put in the work it takes to elevate their operation and enjoy higher revenue.
Too many owners mistakenly believe self-storage is a hands-off business. It isn't. But it does have very high profit potential. Where else can you make a great six-figure income and have multiple millions of dollars in your pocket after you sell (or refinance), all for putting in just eight hours a week?
If you aren't willing to put in the time and energy to develop the systems, platforms and manuals necessary to operate a top-notch facility, you may be better off buying self-storage stock, having a management firm run your facility, or being part of a franchise. Here's to your ownership success!
Marc Goodin is president of Storage Authority LLC, a self-storage franchise, and the owner of three self-storage facilities that he personally designed, built and manages. He's been helping others in the industry for more than 25 years. To reach him, call 860.830.6764, email [email protected] or visit www.storageauthorityfranchise.com. You can also purchase his books on facility development and marketing in the Inside Self-Storage Store.
Subscribe to Our Weekly Newsletter
ISS is the most comprehensive source for self-storage news, feature stories, videos and more.