Sounds of Storage Podcast: Self-Storage Investor Scott Lewis Offers Guidance on Raising Capital, Making Acquisitions and More
Sounds of Storage Podcast: Self-Storage Investor Scott Lewis Offers Guidance on Raising Capital, Making Acquisitions and More
In this "Sounds of Storage" podcast, Spartan Investment Group CEO Scott Lewis discusses why now is a great time to invest in self-storage, creative ways to raise capital for new projects, key mistakes to avoid when seeking industry acquisitions and more. Listen now and get advice for thriving in today's investment market.
As an investment, self-storage is sizzling-hot right now, but there's more than one way to enter the business and pitfalls to avoid. In this "Sounds of Storage" podcast, Inside Self-Storage (ISS) Editor Amy Campbell speaks with Scott Lewis, co-founder and CEO of Spartan Investment Group, about the state of the market. He discusses why now's a good time to invest in self-storage, creative ways to raise capital, mistakes to avoid when making acquisitions and more.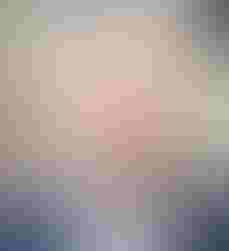 Lewis is director of strategy and operations for Spartan, where he's led several successful real estate developments. Prior to co-founding the company in 2013, he served as a regional sales manager for a biotech firm and worked in various positions in strategic and project management for the federal government. He's also a major in the U.S. Army Reserves and a veteran of Operation Iraqi Freedom.
Spartan is a self-storage development and property-management firm that operates the FreeUp Storage brand. The company acquired its 38th facility this year, bringing its 2021 investment total to more than $200 million. It intends to invest another $500 million in self-storage next year as part of its goal to amass a $1 billion portfolio.
Duration: 10 minutes, 32 seconds
To learn more, access the hundreds of free resources on our Investing & Real Estate topic page. For additional insight, browse the related products in the Finance and Real Estate categories of the ISS Store. To hear additional installments in the "Sounds of Storage" series, visit the ISS podcasts page.
Subscribe to Our Weekly Newsletter
ISS is the most comprehensive source for self-storage news, feature stories, videos and more.