Completing a Self-Storage Real Estate Deal: Transaction Steps and Timelines for Buyers and Sellers
Completing a Self-Storage Real Estate Deal: Transaction Steps and Timelines for Buyers and Sellers
If you're new to buying or selling self-storage property, even if you've bought or sold residential real estate, you may not know exactly what to expect in regard to the transaction steps and timeline. Here's an overview, plus advice for ensuring your next deal goes smoothly, no matter which role you play at the closing table.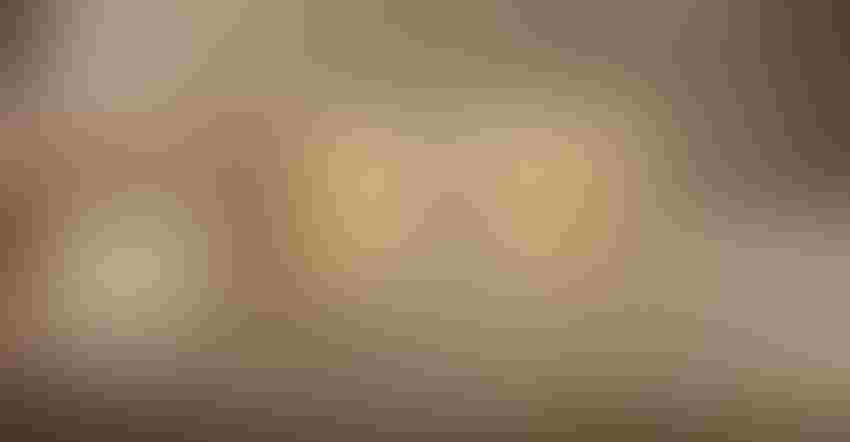 When you're buying or selling a self-storage facility for the first time, there are often many unknowns. To help you navigate the process, the following is a step-by-step guide to an industry real estate transaction. I've provided a general timeline and advice to help ensure your deal goes smoothly, whether you're the buyer or the seller.
For Sellers: Pricing and Marketing
These first couple of steps apply to sellers. First, you need to obtain a price valuation for your property. To do this, it's a good idea to work with a broker who specializes in self-storage. In fact, don't be afraid to reach out to multiple candidates until you find one who makes you feel comfortable.
A broker can help you determine the market rate for self-storage facilities in your region. Your goal is to establish a realistic estimate so you can maximize your own exit price. The factors that play the biggest roles in determining property value are current and potential income, expenses, location, condition, and price per square foot.
Once you've determined an ask price, it's time to market your self-storage facility. Most sellers work with a broker here, too, as they can reach a large pool of qualified buyers, which'll ensure you get multiple offers and achieve the best price and terms. Your broker will inform buyers of the property's best attributes and highlights of the deal, including the potential to increase revenue or any expansion opportunities. Typically, you should market the property for two to four weeks to ensure every buyer has enough time to fully evaluate the deal and negotiate the offer.
For Buyers and Sellers: Writing and Negotiating Offers
Once a buyer is interested in purchasing a self-storage property, they should fully vet the seller and their partners (if applicable), talk to lenders and, ideally, visit the site. They should know the price and terms they feel confident offering to ensure they'll be able to complete the transaction once they're under contract.
Before drafting a complete purchase agreement, the buyer should submit an offer or letter of intent (LOI) before drafting a. It's wise to negotiate and agree to basic terms before drafting a complete contract. An LOI will have an expiration date of three to five days. It should state the proposed purchase price, earnest-money deposit, inspection (due-diligence) period and closing date. The typical offer includes a 45-day inspection period and an earnest-money deposit of 1% to 2% of the purchase price, which is usually fully refundable until due diligence ends.
The LOI should also outline who pays for certain closing costs like title insurance, recording fees and transfer taxes. Generally, the buyer and seller will split all these costs 50/50, with the exception of their respective attorney fees and the seller's brokerage commission if they're working with a broker.
An LOI is accepted in writing but is typically not legally binding. In fact, terms will sometimes be negotiated verbally, so more effort can be concentrated on the purchase agreement, which is legally binding. If there's an executed LOI, the buyer is expected to follow up with a formal agreement to the seller within three to five days. It's important to note that there's no expiration date on a purchase agreement, but buyers and sellers should work in good faith to execute it as soon as possible.
Closing typically takes place 15 to 30 days after the end of the due-diligence period. It's important to clarify which title company will be used for this part of the transaction. Typically, buyers will choose this provider. It's recommended to use a neutral, third-party company with a national presence and experience in closing self-storage properties in the state.
For Buyers and Sellers: Purchase Agreement Negotiations and Execution
I can't overstate the importance of hiring a real estate attorney to represent you, whether you're the self-storage buyer or the seller. Do this regardless of how well you know real estate and how many properties you've bought or sold, or how amazing your broker is. The truth is, when you're dealing with a multi-million-dollar transaction, there's simply too much at stake to try to represent yourself without professional legal counsel.
In general, a buyer's attorney will draft the purchase agreement and send it to the seller and their representative for review. If all the basic terms are spelled out on the LOI, the negotiations should be straightforward. Remind your attorney to offer sound legal protection but to also be fair. You want to avoid getting too contentious about each line item.
Lastly, it's important for the buyer to establish the due-diligence requests they'll need from the seller. These ensure the financials are in line with what was marketed to them and provides their lender with enough information to secure the loan. Some examples include trailing three years of profit-and-loss statements, tax bills, rent rolls, copies of leases, and utility bills, to name a few.
For Buyers: Due Diligence
The seller should deliver on all due-diligence requests within five to 10 days of the purchase agreement being signed. It's in the buyer's best interest to review all these materials as soon as possible to confirm everything is included.
After reviewing the documents, the buyer should order any third-party reports right away to ensure there's enough time to complete them before the expiration of the contracted due-diligence period. Typical reports include title, survey, property condition, phase-one environmental and appraisal.
For Buyers and Sellers: Closing
Time for the fun part! Again, closing typically happens 15 to 30 days after the expiration of the due-diligence phase. At this time, all buyers, sellers and third parties have worked long and hard and are ready to complete the transaction. The title companies will get loan-payoff information and wire instructions. They'll obtain invoices, run rental prorations and, finally, send the closing documents for final execution.
Typically, the buyer will wire the money to the title company the day before close. Once the closing documents have been signed, the money is released to the seller. Immediately after the deal has been closed, the seller will help transfer data, utilities and other final housekeeping items before driving off into the sunset.
The self-storage real estate process may sound a bit daunting, but with the proper planning and the right team in place, it can be executed seamlessly. Though the waters of deal can sometimes be a bit choppy, the end goal is for both sides to walk away feeling as though they won.
Gabriel Coe is a senior managing director of investments for Marcus & Millichap and a co-founder of The Hatcher Coe Group, which brokers the sale of self-storage facilities nationwide. He has sold more than $4 billion in self-storage transactions, representing properties in 35 states. To reach him, call 614.360.9041 or email [email protected].
Subscribe to Our Weekly Newsletter
ISS is the most comprehensive source for self-storage news, feature stories, videos and more.