Today Norway, Tomorrow the World? Flexistore Aims to Expand Its Automated Self-Storage Platform
Today Norway, Tomorrow the World? Flexistore Aims to Expand Its Automated Self-Storage Platform
Flexistore burst onto the Norway self-storage scene in 2017 behind an automated approach that streamlines facility operation and makes it easy to enter the business. Backed by third-party seed funding, the company has completed an aggressive rollout within the country and now seeks to expand globally.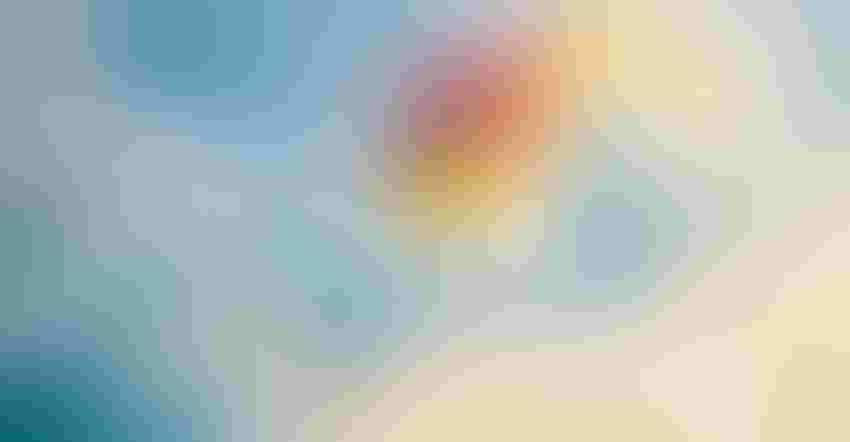 Flexistore launched in Norway in 2017 behind the concept of delivering an end-to-end solution to automate self-storage operation. The idea was to build a scalable platform that would support the many functions of facility while dramatically improving the customer experience. We received our first third-party seed funding in 2018 and opened our initial pilot sites that year and the next.
Thanks to substantial, high-risk capital, we've been able to change how people think about self-storage in our region. A series-A fundraising in 2020 allowed us to build out our methodology with an aggressive roll-out in Norway. Now, with four years of proven operating experience behind us, Flexistore is poised to expand globally using a single platform and a South Africa-based, shared service center. Following is an overview of our operational concept and expansion plans.
Operational Innovation
Central to our success is a superior customer experience. We've poured 32,000 hours into our sprint-based software development thus far, and we use customer feedback to make ongoing adjustments for new releases.
Crucial to the operation is a mobile app based on the Amazon Web Services (AWS) stack. It gives customers an opportunity to understand our value proposition. They can choose the services they need, from unit size to insurance to transport assistance. In addition, they can get their credit and identification checked, pay for their unit, and receive immediate access to all necessary areas of our facility in less than three minutes. For today's customers, speed is vital.
We've also refined other processes to make the business an attractive investment to shareholders and an appealing option for property owners who want exposure to the returns a well-managed self-storage business can provide. For example, our facilities are designed for quick installation. A typical 15,000-square-foot facility can be generating revenue within as little as eight weeks. In addition, our system is optimized to ensure rent is collected, reconciled and reported effectively and efficiently. It also allows us to re-rent available units as quickly as possible.
Our automated self-storage solution also includes proprietary hardware that speaks to the AWS, which allows us to leverage all the scalability and security functionality of Amazon's advanced cloud platform. Important hardware installed at each location include our own locks for swing and roll-up doors, container doors, gates, and even connectors to third-party locks. This also includes built-in sensors for monitoring movement and temperature, Bluetooth low-energy lighting systems, and more.
Other innovations include a real-time, surge-pricing system, a security system that analyzes customer behavior, and an automatic lock-out system that kicks in when non-payment or a security breach occurs. Our integrated approach makes it possible to rapidly develop new functionalities and efficiencies on a platform-wide basis. We also believe its makes us unique in the market. There's a clear brand proposition for customers without any confusing third-party brand interaction.
An Eye Toward Expansion
We plan to open 15 new Flexistore facilities in Norway this year and another 25 across the Nordic region next year. All of this will come from within the same organization, with little or no additional staff. Our focus is to build according to our proven specifications, source new property partners, and maintain and improve our digital presence.
We provide would-be self-storage owners easy access to the industry by offering a turnkey solution we ourselves install, market and operate. We believe it offers a typical increase in revenue of 30% to 40% compared to alternative business uses for the same space.
We also believe this model can be applied globally. Central to this effort is our 24-hour customer-service center in Cape Town, South Africa. It delivers English-speaking customer service, 80% of which is chat-based. Through this portal, we offer local coordination of unit checks, cleaning and call-outs, as well as debt, revenue management and reporting.
Based on our analysis, a Flexistore retrofit of an existing self-storage facility can offer a return on investment inside of a year based on operational savings alone. In western countries like Australia, the United Kingdom and the United States, we believe the expense savings will be 30% to 40%. Thus far, we're actively exploring opportunities on five continents. By leveraging a single platform that requires very little work at the local level, Flexistore has the luxury of being able to select partners that best fit our vision.
Geir Tellefsen is the founder of Flexistore. A serial entrepreneur, he started his first software distribution business at age 14. Since then, he's started, operated, merged and sold businesses within the IT outsourcing, datacenter, dinner-kit, wine and property sectors. His time is now fully devoted to self-storage. An official consul for Norway and Sweden, he splits his time between Norway and South Africa. Reach out to him on LinkedIn.
Subscribe to Our Weekly Newsletter
ISS is the most comprehensive source for self-storage news, feature stories, videos and more.