The European Self-Storage Market: Still Growing in a Post-Pandemic Economy
The European Self-Storage Market: Still Growing in a Post-Pandemic Economy
Despite fluctuations in the economy and inflationary pressures, the European self-storage industry continues to grow steadily. The CEO of the Federation of European Self Storage Associations explains how operators have fared this year, providing insight to specific factors shaping the sector, and shares an outlook for 2024.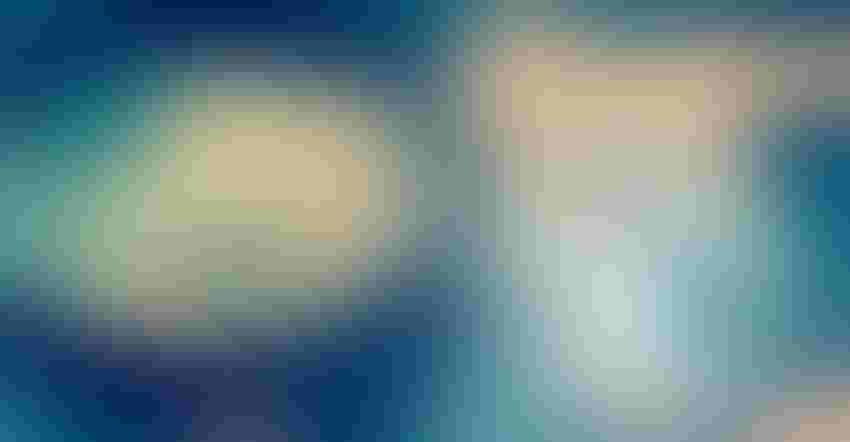 The European self-storage industry continues to grow steadily. There are now around 7,000 facilities in operation comprising about 13.9 million gross square meters of space. The United Kingdom dominates the continent with 32.9% market share, followed by France (13.4%), Germany (10.9%) and Spain (10.4%). All told, those four markets account for 68% of Europe's total facilities.
Despite the dominance of those regions, self-storage is present in almost every European country, with notable emerging markets like Poland and Portugal showing significant growth in recent years. Across the board, the industry has grown at about 10% per year in terms of total space for the last seven years, and that trend looks like it will continue.
2023 in Review
Self-storage performed exceptionally well during the pandemic years, so some softening in the market this year was expected. However, it's been compounded by inflationary pressures and cost-of-living increases. Across Europe, physical occupancy levels have fallen about 1% to 79.3% at immature sites and 86% at mature locations. Rental rates have continued to increase, with many operators showing 10% income growth over 2022.
Europe is a supply-led market. New sites are difficult to find, and competition between quality, existing stores is extremely high. This means operators have been more focused on maximizing rates and yields rather than occupancy, due to the difficulty in adding space to an existing location or opening a new store if full. A facility with occupancy above 95% is generally considered to be overfull but could generate more profit with better pricing strategies.
This summer proved not to be as strong as many operators had hoped, but it generally brought improvements in occupancy and rental rates. Customer churn dropped considerably during the pandemic and has increased only slightly this year, remaining well below 100% for most operators. This means there's less pressure to replace move-outs with new tenants. There's also generally more room to push price increases on longer-term customers.
Upfront discounting has increased in 2023, which will improve profitability. Interestingly, many markets in Europe have seen a decrease in self-storage inquiries but an increase in lead conversions. It's unclear if this is because customers are shopping around less or if those inquiries are more need-based.
With that overall picture in mind, let's look at some of the driving factors that will shape the European self-storage market in 2024.
Cost of Debt
While the increasing cost of debt has impacted the self-storage market, the industry has much lower debt now than during the last recession. There's no evidence of businesses coming under pressure from lenders due to an inability to pay their loans. To the contrary, existing operators with access to cash or equity for purchases are in a good position to obtain development properties, as property values have generally dropped in most sectors.
Institutional investors are also willing to pay premiums for self-storage properties, apparently impressed with the diversity of customers and industry resilience to economic downturns. For example, T-C Storage HoldCo AB, a subsidiary of financial-services firm Teachers Insurance Annuity Association of America and affiliate of American asset manager Nuveen Real Estate, recently placed a bid to take over the publicly listed Self Storage Group ASA of Norway at 65% above the average volume weighted share price adjusted for dividend.
Technology
Technology is bringing unprecedented change to the self-storage industry in Europe as everywhere else. Operators must now consider how to future-proof their business, particularly with new builds. Important questions facing owners and developers include how much technological investment should be made now vs. retrofitting later, and when current technology will go out of date.
The pandemic provided the impetus in Europe to shift the bulk of interactions between customers and self-storage providers from in-person to online. Some operators are now signing up more than 80% of new tenants online.
Automation is also changing the way self-storage facilities are being built. In Austria for example, there's been massive growth of very small stores of 20 units and less. These are being placed in disused retail spaces, often in central locations previously inaccessible to large self-storage structures. These fully automated stores can be scattered all over a city to provide easy access for customers no matter where they live. However, they also pose a different level of risk in terms of security and fire due to being unmanned and in dense urban locations.
European storage operators are also looking to technology to increase security and deter criminal activity. It's no longer acceptable to have CCTV cameras that only record images. Facilities are now increasingly using monitoring systems and onsite zoning to identify anything suspicious. These new systems use algorithms and artificial intelligence to look for and flag unusual activity.
In addition, we're seeing more self-storage operators use two-factor authentication for facility access to stop criminals from copying codes or fobs. Electronic locks are also becoming more common at new sites as well as being retrofitted at existing locations.
Sustainability
Europe has some of the strictest sustainability legislation and targets in the world. While self-storage facilities are relatively energy-efficient and sustainable, development is becoming more challenging. Current trends include an increase in solar-panel use as well as installation of electronic-vehicle charging stations. In addition, most operators are now using LED lighting, much of which is motion-activated.
Developers are also examining how they can build green self-storage sites that achieve genuine carbon-neutral construction. As a result, more consideration is being given to the source of construction materials as well as the kinds of materials being used.
Even institutional investors are talking about "green premiums," as they're also under pressure to own portfolios that are more sustainable. However, we haven't seen much correlation with self-storage facility sales to date.
Outlook
Looking forward, self-storage operators in Europe are cautiously optimistic for 2024. Early results for autumn have been quite promising, with many facilities indicating a strong September. The true test will be this winter, a traditionally softer period in which occupancy often falls. Given that collective performance this summer wasn't particularly robust, there's less room to absorb a tough winter season.
On the positive side, inflation has been decreasing, falling to 6.7% in the U.K. from a high of 11.1%. Across Europe, inflation is down to 4.3% after peaking at 10.6%. Further hikes in interest rates are less likely, and some indicators show that consumer spending is returning. In addition, unemployment remains low (4.3% in the U.K. and 5.9% across the European Union) and trending across the continent to record-low levels.
Despite the challenges in finding sites on which to build self-storage, there remains a strong pipeline of new facilities due to open in the new year. In addition, existing portfolios that have come up for sale this year have had multiple interested buyers and commanded competitive capitalization rates.
All things considered, self-storage operators certainly aren't expecting performance to suddenly rebound to pandemic levels. Most believe that spring 2024 should be better than this year and are hopeful that will provide momentum for a strong summer. If that's the outcome, there will be room within profit margins and debt levels to sustain a traditional dip next winter.
The truth is, we're in such a dynamic economic market that no one can be sure what the next 12 months will bring, let alone the next five years. Thus, self-storage operators are working to keep debt levels low and looking for opportunities to expand, even while the real estate market in some sectors remains relatively depressed.
Rennie Schafer is CEO of the Federation of European Self Storage Associations and Self Storage Association of the United Kingdom. For more information, visit www.fedessa.org.
Subscribe to Our Weekly Newsletter
ISS is the most comprehensive source for self-storage news, feature stories, videos and more.