SmartStop Self Storage Announces 2015 Pro Cycling Team
SmartStop Self Storage Announces 2015 Pro Cycling Team
The professional cycling team sponsored by SmartStop Self Storage has named its roster for the 2015 season. Ten racers from the 2014 season are returning, and four new racers have joined Team SmartStop Pro Cycling.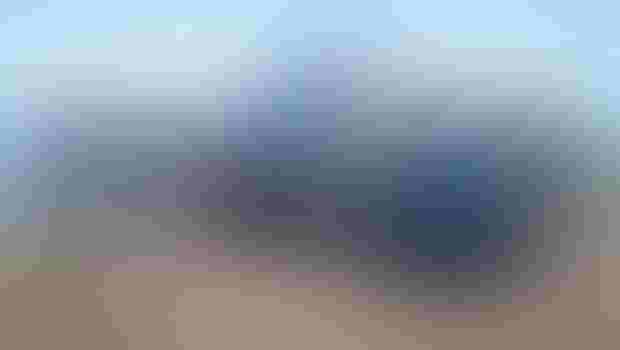 The professional cycling team sponsored by SmartStop Self Storage, a fully integrated and self-administered real estate investment trust (REIT), has named its roster for the 2015 season. Ten racers from the 2014 season are returning, and four new racers have joined Team SmartStop Pro Cycling. The 2015 team includes: 
Chris Butler, United States

Evan Huffman, United States

Shane Kline, United States

Julian Kyer, United States

Travis Livermon, United States

Eric Marcotte, United States

Travis McCabe, United States

Bobby Sweeting, United States

Juan Pablo Villegas, Colombia  
This year's roster includes several notable riders, according to a company press release. For example, Kocjan is the winner of UCI America's Tour Champion, Marcotte is the USA National Champion, and McCabe is the USA Cycling National Racing Calendar winner.
Several riders are returning this year despite offers from other teams. "It's a tremendous compliment that they're returning, and I really think it shows where we are," said Michael Creed, team director.
Team SmartStop is welcoming back Canadian team captains Bell, Britton and Dahl. Bell will again fulfill his role as captain despite suffering a collarbone injury midway through the 2014 season. "Zach is an unbelievable professional," Creed said. "He surprised me throughout the year. We will be looking to put him in a position to win a UCI race." 
Britton achieved top-three general-classification podium results in the 2014 Tour de Beauce, Tour of the Gila and Vuelta a la Independencia Nacional. He is again expected to be a key contender in these events in 2015, according to the release.
Dahl is a U23 Canadian Time Trial National Champion.
Additional returning members include climbers Kyer and De Luna and sprinters Kline and Livermon. New members include Butler, who previously rode for the Hincapie Sportswear Racing Team and finished in the top 15 in the mountainous Tour of Utah this year; Huffman, who spent the last two years with the Astana Pro Cycling Team in Europe and will fill a gap with his time-and-trial skills; and Sweeting, from the 5 Hour Energy Team, who's had success on the road after an extensive career on the U.S. racing scene. The newest addition is Villegas, who won the 2014 Vuelta Mexico UCI 2.1 stage race.
"We had been inconsistent in our time trials, but with the addition of Evan and Bobby, we've made up for that. We will be aggressive, on our toes, and we will race to win," Creed said.
Creed has three major goals for Team SmartStop this year, according to the release. In addition to achieving another championship win, he'd like representation at the Team Time Trial World Championships in Richmond, Va., in September, and a win at a medalist race such as AMGEN Tour of California, Tour of Alberta, Tour of Utah or USA Pro Challenge.
"The team has big shoes to fill to repeat the success of 2014," said Jamie Bennett, team owner. "In addition to hiring new riders with additional horsepower, we have invested in our infrastructure to give the riders the support they need to perform at their maximum. We have essentially reinforced our winning formula by rehiring key staff and riders, and adding a full-time general manager, two mechanics and a soigneur to create an efficient and effective business environment within the sport."
The team also recently secured two new sponsors: BMW North America and Cylance, a cyber-security firm.
"The coming year looks extremely bright for our riders," said H. Michael Schwartz, chairman and CEO of SmartStop. "We're extremely proud of what the 2014 team accomplished, and that experience coupled with the addition of strategic new riders will give the team strong momentum going into 2015."
Formerly Strategic Storage Trust Inc., SmartStop Self Storage operates 159 facilities in 20 states and Toronto. It's also the sponsor, adviser and property manager for the newly launched Strategic Storage Trust II Inc., a public, non-traded REIT specializing in stabilized properties, and Strategic Storage Growth Trust Inc., a private REIT focusing on self-storage acquisition and development.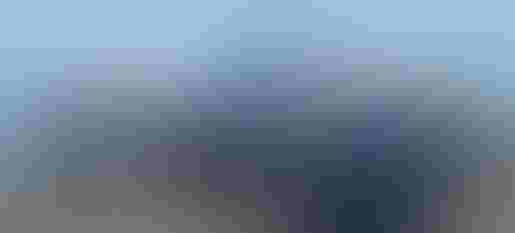 Subscribe to Our Weekly Newsletter
ISS is the most comprehensive source for self-storage news, feature stories, videos and more.