Emerging From Pandemic Lockdown: The State of the Australia Self-Storage Industry
Emerging From Pandemic Lockdown: The State of the Australia Self-Storage Industry
Despite heavy restrictions during the pandemic, the Australia self-storage industry has fared well over the past two years. A seasoned local operator explains the state of the market and the driving forces behind it.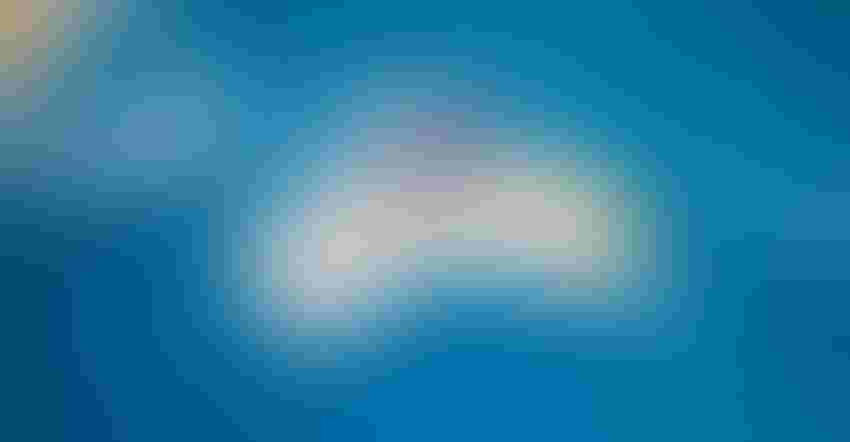 The Australia self-storage industry continues to achieve record levels across all key metrics since the onset of the coronavirus pandemic. Fortunately, storage was deemed essential here because many of our customers store items related to vital services such medical, pharmaceutical, critical trades and the like. We were also able to easily accommodate government-mandated health requirements such as social distancing, masks and cleaning regimes due to the nature of our business and the way we interact with customers. This allowed facilities to operate with confidence.
As such, the last two years have been good for self-storage in Australia, and this trend continues in 2022, with strong results driven by occupancy and revenue-rate growth. Let's examine why.
Population Migration
Average self-storage occupancy in like-for-like stores is estimated at 88%. I'd suggest that for established operators, it's closer to the mid to low 90s. According to 2021 data from the Self Storage Association of Australasia (SSAA), the average rental rate is approximately A$304 per square metre per annum. As a result, revenue has been strong, with the more established operators achieving double-digit growth. At Kennards Self Storage, we've seen growth of 15% to 20%, which has been helped by a reduction in discounts and incentives.
One factor contributing to this surge is the population shift. We've observed many people moving away from major cities to more remote locations. Improved occupancy in regional stores that have historically experienced low rental rates has allowed for increases. As a result, we've seen higher rate growth in regional stores than in major-city locations. The most significant shifts have occurred in states like New South Wales and Victoria, where restrictions were heavier than others that offered a potentially better lifestyle with fewer limitations.
It's been said that the resilience and success of the self-storage industry can be attributed to a macroeconomic level of population and national wage growth. However, Australia has seen neither of these for the last two years. Rather, the pandemic caused major disruption for many consumers, which still drives our industry.
According to the Australian Bureau of Statistics, international travel and overseas migration slowed to almost zero, as would be expected with closed borders. Interstate migration patterns were disrupted, while birth and death rates showed relatively little change. In 2020, our population grew by 136,300 people, or 0.5%. This is a sharp decline from the 1.5% population growth in 2019.
Australia is considered to have one of the most mobile societies in the world, with 15% of the population having changed address within the country in the year prior to the 2016 census, and 39% in the five years before the May 2018 census. I imagine the next census results will indicate a sharp spike in these numbers.
Moreover, SSAA data from last year indicates the self-storage industry continues to expand. It's estimated there are 1,570 facilities across Australia and 490 in New Zealand, with more than 6 million square meters of space servicing nearly half a million customers. The estimated combined turnover of $1.5 billion augurs well for the business.
Increasing Sophistication
Another reason the self-storage industry is performing well in Australia is a trend toward more sophisticated facilities. Many industry changes are being driven by technology, particularly a growing adoption of smart units with keyless entry for new builds. Many established operators were already able to offer online rentals to facilitate contactless move-ins. Others pivoted quickly. Building design continues to evolve and improve, with every new generation adopting better quality finishings to offer a sophisticated retail look and feel.
Investing Strength
As in the United States, the high resilience and performance of the Australia self-storage industry continues to draw the attention of national and international investors, as observed by the entry of Blackstone Investment Group into the market in 2021. We're still experiencing consolidation, and capitalization (cap) rates continue to tighten. The average rate is currently in the mid 5% range. Recent acquisitions of high-quality assets are achieving much lower cap rates, driven mainly by the three large real estate investment trusts: Abacus Property Group, Blackstone and National Storage.
The introduction of new supply has been a little slower over the last 24 months but is estimated to increase by 12% on the East Coast alone in 2022, according to the SSAA data. The rate of existing supply across Australasia is 2.11, up from 2.04 in 2020 (measured as floor space in square feet per capita). New Zealand's rate of supply leads Australia at 2.34.
Challenges Ahead
Moving forward, Australian self-storage businesses will face many unknowns. The low unemployment rate, low to no immigration, people leaving the major cities and lingering pandemic restrictions are making it difficult for owners to maintain their workforce. Job vacancies are at record highs—nearly 50% higher than last year. People are taking advantage of this situation to seek better employment conditions, which appears to be leading to higher wages and more favorable working conditions. For most people, this is positive; however, the reality is it will drive up costs.
Also, supply-chain disruption is hurting businesses that rely on imports to provide their products and services. There are growing concerns around rising inflation, though many believe this could be a short-term event related to the pandemic. Nonetheless, it's being watched closely.
Moving Forward
What does the future hold for self-storage in Australia? No one is sure how long the heightened demand for the service will last. According to the SSAA data, renters of today indicate a 50% chance of needing storage again in the future. The pandemic has driven more people into our facilities, and many who've never needed or experienced the service before now have. Awareness has increased, and I'm optimistic that it'll create a new tenant base.
Yes, Australians have suffered some of the heaviest restrictions on personal freedoms when compared with most other countries. These were gradually lifted, and we're now very close to "normal life." Still, the country fared reasonably well overall, with economic growth currently at 4.2% and unemployment down to 4%, technically a 48-year low.
In the self-storage industry, the combination of significant new supply, record-high rental rates and high occupancy will constrain revenue growth. When you layer in higher employee wages and costs, it may create some headwinds. In the meantime, facility operators will continue to enjoy strong results.
Darren Marshall is the chief operating officer at Kennards Self Storage, a family-owned and -operated business with nearly 100 locations in Australia and New Zealand. With 20 years of operational experience, he's played a significant role in the company's growth and success while maintaining and fostering a positive work culture. For more information, call 800.658.855 or email [email protected].
Subscribe to Our Weekly Newsletter
ISS is the most comprehensive source for self-storage news, feature stories, videos and more.