The Tales of Two Developers: Exploring the Extensive, Untapped Storage-Condo Market
The Tales of Two Developers: Exploring the Extensive, Untapped Storage-Condo Market
You've probably heard of storage condos. They follow the same general concept as traditional self-storage but operate on a different business model. They also attract a unique clientele. Read how two developers have tackled this niche segment and why they believe there's plenty of room for growth.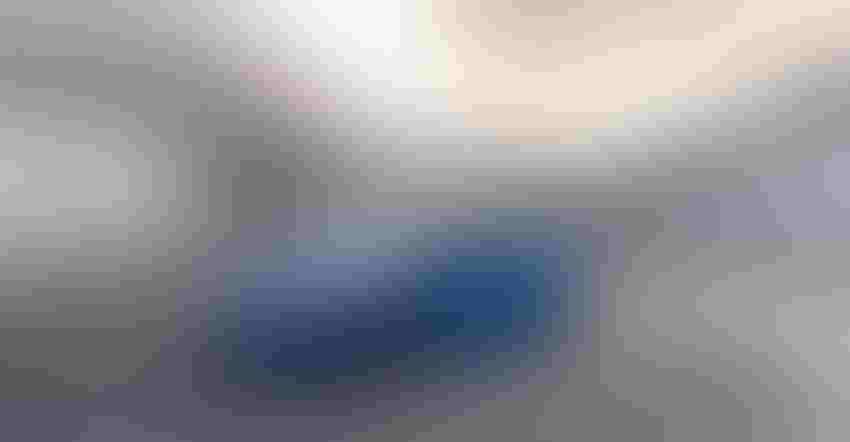 LuxeLocker in Lake Havasu, Arizona
You've probably heard of storage condominiums. In essence, they offer unique solutions for the storage of cars, boats and RVs, with spaces ranging from luxurious "man caves" to more utilitarian options that are comparable to traditional self-storage units.
The distinct difference between storage condos and self-storage is the target customer generally owns rather than rents their space (though there are some instances of leasing or subleasing). They can then outfit the unit however they like, often furnishing it with features like a wet bar, mezzanine, pedestrian access door and restroom.
Storage condos are becoming more popular nationwide, but there's still an extensive, untapped opportunity for developers and investors to build new projects. To gain a better sense of the market, I spoke with two developers who have experience with this product: Adam Pakes of Arizona-based LuxeLocker and John Looney of Monte Carlo Garage Suites in Indian Land, South Carolina.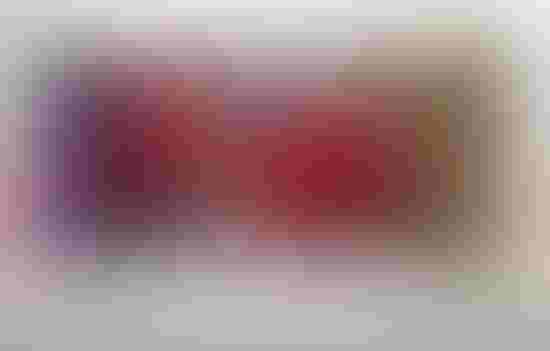 A man cave at Monte Carlo Garage Suites in Indian Land, South Carolina
Target Audience
Pakes began developing LuxeLocker in Lake Havasu City, Arizona, where the company now has three locations. He and his three partners wanted to serve the recreational needs of motorists, winter visitors and off-road enthusiasts. To date, they've completed seven projects across five western states, with 15 more in development.
"The condo model has been around [Lake Havasu City] for a number of years," Pakes says. "We took our experience from here, and we wanted to take it to the rest of the country where we saw a severe shortage for this type of product."
Though LuxeLocker initially focused on RV owners, the target audience for storage condos can vary based on location. In the Charlotte, North Carolina, metropolitan area, for example, Monte Carlo caters to collectors of luxury vehicles, targeting those who don't have enough land or can't get permission from their homeowners' association to build a separate garage. The company currently has 90,000 square feet, with plans for eight more buildings within the next year.
The storage-condo model "naturally leads you to a certain demographic that has disposable income," says Looney, director of sales and site supervisor of construction for Monte Carlo, which is capitalizing on its proximity to NASCAR headquarters and leveraging the region's love affair with the automobile. "We have NASCAR racing, and it just bleeds over into the general car culture. We have good weather 10 months, 11 months out of the year, so it's a very, very car-centric community."
Condo Characteristics
Monte Carlo sells storage condos that include a loft or mezzanine and a bathroom, but the company also works with customers to meet specific needs. "We'll do as little or as much as they want us to," Looney says. "Some people will have me finish it completely, while others want to do it themselves; so it's just a mixed bag. But that's all on top of the base purchase price, which ranges from $150,000 to $575,000 per unit."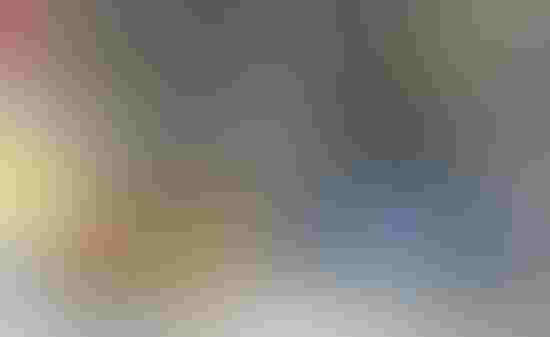 Luxury vehicles inside a condo at Monte Carlo Garage Suites
in Indian Land, South Carolina
 
LuxeLocker offers three types of units for lease or purchase: standard units with electricity, Luxe Light units with electricity and ambient temperature control, and Super Luxe Light units with full insulation. These offerings meet most customer needs, according to Pakes. He estimates that 40% of units are occupied by RVs, 30% by boats and 10% by cars, while the remaining 20% are split between business equipment and household items.
"I think creating conversations and understanding user goals is probably the most important thing that we need to be doing and focusing on. Then everything else just falls into place after that," Pakes says. "You're taking three completely different users and giving them three different options on the same campus, so it draws in as many sets of eyes as possible without limiting who your audience is."
Market Approach
Both LuxeLocker and Monte Carlo completed feasibility studies before building their first storage condos. Looney stresses the importance of building near a growing population. "You have to get on the outer edge and let it come to you, which is what's happened here," he says. "We first bought this land when Charlotte hadn't quite gotten here yet, but it's here now."
Pakes focuses on price per square foot as well as the types of rental options available in the area. "When looking at the viability of condo sales, we look to see if any given market even has other condo sales to reference," he says. "If they don't, we get excited about that because we know that if customers have other options other than leasing, we could be able to capture a portion of those renters as buyers."
When bringing storage condos into an area, particularly one that's unfamiliar with the product, it's important to communicate clearly with potential customers, says Pakes. "In some markets, people just don't know what it is and what exactly they're owning, so there's more of an education process … So, it's just a matter of how well we educate our customers on what product we're building and how it will benefit them. Really, our mission is to provide a low cost of entry into owning commercial real estate to help somebody protect their valued asset."
Looney recommends targeting boat and RV owners separately from car collectors because they often have different needs. For example, he's found that most RV owners want to store their vehicles only during the winter months. Monte Carlo has units designed for RVs, but they don't fill as quickly as condos for cars. "That leaves you with an empty building for half the year, so it's hard to make the numbers work," Looney says. "You'd have to make them rent it for a year at twice the price to have it work for us as an investment."
Looney and Pakes both recommend a phased approach to building. This allows you to get a footing in the market, gain knowledge about the clientele and then channel some of the revenue you generate into a strategic buildout on the next phase. Pakes says this is a particularly smart approach if there isn't much market data to lean on initially. In these instances, LuxeLocker uses the feedback it receives from the first phase to better meet clients' needs in the second.
'Strategic Guessing'
Of course, it's difficult to know what consumers want and need when you're first to a market that's unfamiliar with your product and service. As such, arriving at a profitable storage-condo size takes some strategic guessing," Pakes says.
"If you go too big on too many [spaces], people don't want to spend that much money. I don't know if we'll ever be able to get it right [initially]. I know that you're not going to be able to hit 100% of people's goals. We take that data and all of it goes into our analytics. Again, we'll never get it right, but we'll get better at hitting those metrics and absorbing in those product categories faster. That's the goal."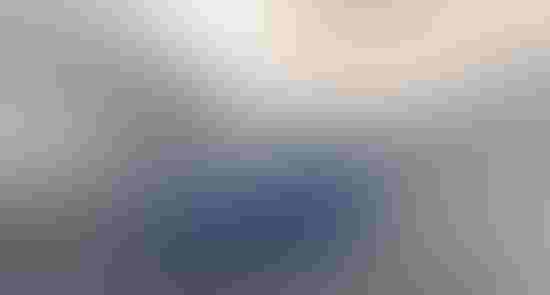 A sports car at LuxeLocker in Lake Havasu, Arizona
 
A lack of market intelligence resulted in Monte Carlo taking a mostly uniformed approach to its unit sizes, opting for 20 feet tall, 50 feet deep and 25 feet wide. Looney says the company originally intended to build only this size, but when they didn't sell as well as planned, they decided to dedicate half the property to smaller garages.
"Much to our surprise, the bigger ones took off," Looney says. "We probably could have stayed with our original site plan. I don't know if the larger units are better, but they're more profitable. They just took off slowly because we didn't market it as well as we should have. We thought if we built it, they would come, and that wasn't necessarily the case."
There's also the matter of who's interested in buying and who wants to sublease. Pakes says LuxeLocker is mindful not to overmarket when first building, so it doesn't create fatigue from renters who often have more of an immediate need. "Our marketing strategies have different trigger points from sales and leasing," he says, noting that in any location 70% of units are typically owner-occupied, while 30% of customers buy the condos to lease out themselves.
Another issue is site size. Whereas traditional boat/RV-storage properties often require large amounts of acreage, Looney recommends that storage-condo developers consider building multiple, smaller facilities rather than a single location on a large parcel. "We bought 13 acres," Looney says. "What we're finding is people don't really want to drive much more than 20 to 30 minutes max to get to their toys."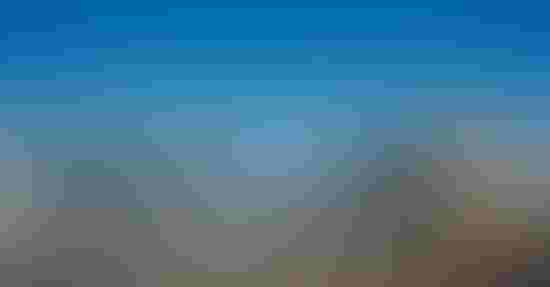 RV storage at LuxeLocker in Spanish Springs, Nevada
Teamwork Makes the Dream Work
Just like traditional self-storage, a successful storage-condo project requires a dedicated team overseeing a lot of moving parts. If growth is your objective, then organizational structure is critical.
"If you're going to do this beyond one location, establish a team of people that you'd be willing to employ," Pakes says. "Have them make this their full-time job because when people show up every day to build what it is you set out to do, and everyone's in the same canoe rowing in the same direction, it makes things so much easier to accomplish."
As the storage-condo sector grows, the variety of options means more consumers will be able to find the solution that best fits their needs. Whether it's an extra-large garage or a man cave to admire a luxury car collection, this product offers an innovative approach to a virtually untapped market.
Katherine D'Agostino is the founder of Self-Storage Ninjas, a self-storage feasibility-consulting firm. A former marketing-communications executive turned sensei, Katherine has a background that includes 24 years of creating and implementing business plans for a wide range of companies. A self-storage owner herself, she focuses on delivering unbiased reports that enable investors to make informed decisions. To reach her, call 402.570.5021; email [email protected].
Subscribe to Our Weekly Newsletter
ISS is the most comprehensive source for self-storage news, feature stories, videos and more.