Jernigan Capital Joint Venture Opens Self-Storage Facility in Raleigh, NC
Jernigan Capital Joint Venture Opens Self-Storage Facility in Raleigh, NC
Update 7/4/18 – PDR has completed construction on its four-story self-storage facility at 7710 Alexander Town Blvd. in Brier Creek. The climate-controlled building features two elevators. It will be managed by CubeSmart, a self-storage real estate investment trust and third-party management firm, according to a press release. PDR and Jernigan have since co-invested in four other projects.
A grand-opening celebration was held on June 13. The event included facility tours and a ribbon-cutting ceremony, with participation from contractors, facility staff, investors, PDR employees and vendors. It also included a social hour with light snacks and refreshments.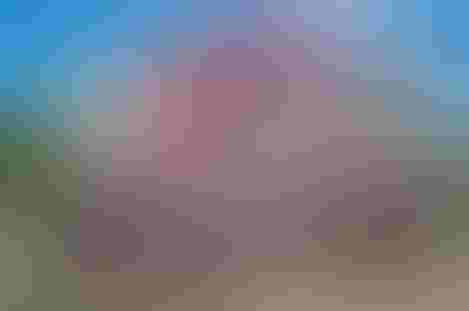 PDR chose Brier Creek based on the long-term prospects of the Raleigh market, the release stated. The property is accessible from Highway 70.
Headquartered in Tampa, Fla., PDR is a real estate and development company. Its services include acquisition, construction, construction management, development, financing, product supply and property management for the multi-family and self-storage industries. PDR has 18 projects under development in four states.
1/5/17 – Jernigan Capital Inc., a merchant bank and advisory firm serving the self-storage industry, has invested $8.9 million in a Raleigh, N.C., self-storage development project. The investment was made through Storage Lenders I LLC, the company's joint venture with real estate investment firm Heitman Capital Management LLC and an unidentified institutional partner. The multi-story facility will be built in the Brier Creek community and comprise 65,110 net rentable square feet in 756 units, according to a press release.
Tampa, Fla.-based Phillips Development & Realty LLC will serve as the developer. This is the first self-storage project in which both Jernigan Capital and Phillips have co-invested, the release stated.
The joint venture was launched last March with a $35 million commitment from Heitman. The investment firm's contribution was contingent on a $75 million institutional co-investment, which was contributed in April by a public-pension plan. The $122.2 million capitalization is intended for self-storage development.
During a November earnings call, Jernigan Chief Operating Officer John Good indicated the firm had executed nine term sheets totaling $88.9 million, on which the company expected to close before the end of 2016, according to the source.
Jernigan Capital is a commercial real estate finance company that provides financing to private developers, operators and owners of self-storage facilities. It offers financing for acquisition, ground-up construction, major redevelopment or refinancing. The firm intends to be taxed as a REIT and is externally managed by JCap Advisors LLC.
Sources:
PE Hub Network, Jernigan Invests in a Raleigh, North Carolina Storage Development Project
Triangle Business Journal, Brier Creek Storage Facility Lands Development Cash From Memphis Investor
Subscribe to Our Weekly Newsletter
ISS is the most comprehensive source for self-storage news, feature stories, videos and more.