Self-Storage Construction Costs: Factors That Can Float or Sink Your Next Project
Self-Storage Construction Costs: Factors That Can Float or Sink Your Next Project
Self-storage construction costs tend to go up every year, but the factors that impact a project go far beyond the price of steel. Read some of the variables emerging out of the current climate, hidden expenses to watch for, bidding pitfalls and some ways to mitigate overall development expenses.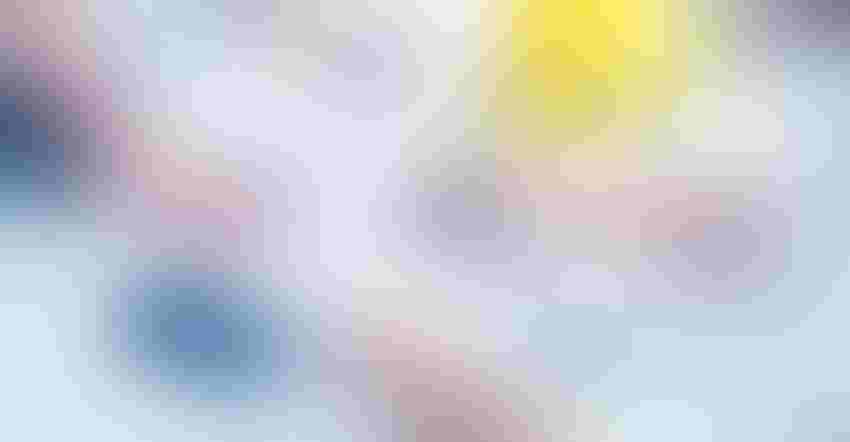 Self-storage construction costs are based on many variables and fluctuate from location to location, but the one thing that's consistent is they're going up. If you're planning to build a project this year, it's more important than ever to be on target with your research, design plans and bids. You must adjust to the market and execute the development process correctly.
As the developer or owner, you should be a big part of the day-to-day planning, coordination and execution. Include your consultant if you have one. Don't leave it all up to your real estate agent, engineers, architects and contractors. It's your dream and your money, so take the wheel. At the very least, be educated about the forces affecting the market and have some sense of what you don't know.
I've been saying it for years: The best time to build self-storage was five years ago, and the second-best time is now. In the big picture, the dynamics remain the same. If you want certain financial success, it'll require some obsession and a bit of good luck. But aside from self-storage, few businesses provide owners the opportunity to become multi-millionaires three to five years after opening their first facility. Also, consider that the Dow Jones Industrial Average was up 19% through the first 11 months of 2021, while the average self-storage real estate investment trust was up around 70%. That should make you feel good about this direction and give you incentive to get your ducks in a row.
Now, let's look at what's happening with self-storage construction costs today and some important considerations that can impact them significantly, particularly if you aren't paying attention.
The Current Climate
It seems like overnight that the cost of single-story construction jumped from $65 to $85 per square foot. This essentially means that with a $6 million, phase-one budget from the Small Business Administration, you'll likely build closer to 40,000 square feet than 50,000. Your alternative is to increase your development budget by $600,000 to build closer to your original goal.
Yearly price increases are typical in self-storage construction. Though it may be frustrating while you're building, it's a great thing once you're open because it can deter would-be competitors. Similarly, you're likely to hear every spring that the price of steel is going up. The COVID pandemic has reduced steel manufacturing and typical stockpiling. This, along with crippled supply chains, has caused prices to double. (Note: Double steel prices don't equate to a doubling of development costs.)
Though some folks may advise you to hold off on building self-storage until steel prices come down, this could take months or years, or may never happen. An indefinite pause can quickly turn into a back-to-zero strategy in which you may never build.
Several building manufacturers have reported that they're seeing a leveling off of price increases. Of course, it's impossible to predict where prices will end up or how long it'll take to get there. Still, steel production appears to be on the rebound, and demand will increase once the auto-chip deficit is over and more cars are built. Similarly, when travel gets back to normal, steel will be needed to build planes. More will also be required when commercial development picks up across sectors beyond self-storage.
Hidden Property Costs
It's important to remember that the builder's construction cost is only part of your total development burden. The good news is other expenses like land, soft costs and carrying costs haven't risen like steel. There are many ways to reduce costs and avoid overruns, and it all begins by properly reviewing a potential self-storage property in detail and making accurate assessments when it comes to site work before determining an offer price.
For example, many buyers have no idea that the land they're interested in may drive up construction costs by $100,000 to $400,000 or more (that's $2 to $5 per square foot for a 50,000-square-foot facility) due to bad soils, steep topography, unusable land (wetlands, 100-year floodplain) and other issues. Existing utilities or their absence are always a factor, too. In many states, if there's no water service, and you have to build an unreasonable number of costly firewalls. Sometimes, even if there's suitable water, it may be on the other side of a major road. In that case, it can cost an extra $50,000 to bore under the road to make it work.
So, while location is the first of many assessments you need to make, you'll also need a civil engineer to review properties and local regulations to understand any extra costs that can be expected with one site vs. another. In addition to what we've already discussed, some municipalities have severe impervious or building-coverage limits and other regulations that can impact a project. In some cases, it may take 8 or 10 acres instead of 6 to build the same square footage. This can result in extra cost of several hundred thousand dollars.
To maximize your savings and optimize the cost of self-storage construction, it's important to keep all of this in mind when negotiating land costs. Not fully understanding the expenses tied to certain building and site-design features can lead to incremental extra dollars per square foot. Below are several other items that can impact your overall project cost. (By the way, don't assume your engineer and architect are considering all value design options, because they aren't.)
Building gutters vs. no gutters

Pavement curb vs. no curb

Building in 10-foot increments for cost efficiency

Site layout that provides the right phase-one building size for your budget

Partial to full video-camera coverage (last 10% of coverage is costliest)

Electric heat vs. gas heat (can be a $35,000 swing, especially in southern locations where heating is used less often)

Full hallway ceiling system vs. open ceiling system ($50,000 savings for ceiling and sprinkler system)

Perimeter fencing vs. fortress layout (chain-link fencing costs more than $40 per foot and decorative steel fences are easily more than $100 per foot)
Finally, pay attention to storm-drainage costs, which are dependent on many items including roof directional pitch, building gutters, curbing and sheet flow to drainage swales, when possible. The difference between a well-thought-out drainage design and a typical, off-the-shelf solution can be $100,000 or a few dollars per square foot. The cost for drainage and detention/renovation basins can skyrocket when land is tight and they have to be shoehorned to work or, worse, require retaining walls.
Bidding Pitfalls
Poor project bidding specifications can also lead to higher self-storage construction costs. The typical American Institute of Architects contract favors the contractor. In a nutshell, it simply says the contractor will build what's on the plans; but plans and specs can leave much up to interpretation or handshake deals, which can lead to significant cost overruns.
Every construction contract should have an addendum to list items that might otherwise be overlooked or that aren't in the bid. Here are some items self-storage owners frequently believe are in a bid but aren't:
Full cleaning of walls and floors once construction is complete

Provision and installation of self-storage unit numbers

Large security monitors and low-voltage items like cable, phone and internet

Construction stakeout and as-built surveys

Keypads on all climate-controlled building doors

Signage and wiring to light ground signs
Also, if there are specific brand or quality requirements, these should be stated in the addendum with a note that no substitutions are permitted. The cost and quality between various types of fencing, gates, security systems, kiosks, desks/cabinets, cameras, metal buildings, etc., can be significant. A bid addendum helps ensure all parties are on the same page.
Keep in mind, too, that contractor budget allowances are notoriously low. Items like security, signage and office desks/counters could be better detailed prior to bidding to obtain a fixed fee or more realistic budget. Here are some additional items you must account for in the total cost of self-storage construction and financing:
Builders-risk insurance for the duration of the project

Construction observation by engineer, architect, development team

Municipal and other impact fees

Meter and transformer fees
Incomplete bids are dangerous and lead to higher prices and unexpected cost overruns. This is particularly important because with higher self-storage construction costs, your contingency budget may have less money to deal with overruns. Believe me, change orders typically cost more than if they were part of the original bid.
And guess what happens when your self-storage project goes over budget? It usually means your management office gets downgraded, which is a shame because it plays an integral role in future sales, marketing and profit. Items like piped music, flooring, shelving, signage, furniture and fixtures, a coffee bar, security monitors, etc., collectively make a huge difference in elevating your property above competitors to be a price leader.
Cost Recuperation
Part of the project-planning process is to understand what kind of self-storage operation you'll be running. Your commitment to a five-star sales and marketing effort can significantly cut your lease-up time, which reduces the amount of carrying cost required until you break even. This won't happen by accident. Your lease-up plan must be written and detailed long before you begin designing or a quick path to breakeven most likely won't occur.
The good news is national self-storage occupancy figures have risen from approximately 88% to 94% in the last year, driven by several factors:
Customers clearing space in their homes to work remotely

A migration of people moving thanks to the ability to work remotely

An uptick in businesses using self-storage
This all results in greater facility value and your ability to recuperate project expenditures. One of the benefits of commercial real estate is it appreciates. Self-storage owners also receive benefits from depreciation and amortization. Remember, your biggest expenses are in the land and building. Once you build or buy, the cost doesn't go up. Each year, you can typically raise rental rates to outpace increases in expenses and generate more profit. And, of course, when you refinance or sell, you'll have an asset that's worth more than when you purchased or built it due to inflation and the work you've put into increasing property value.
This is particularly true right now. All told, 2021 was a record year for the number of self-storage facilities sold. Higher occupancy and record rental rates have laid the groundwork for incredible increases in profit. This has also factored into newly constructed facilities still in lease-up being gobbled up by buyers and providing multi-million-dollar returns for their owners. While not every property is going to sell for more than $200 per square foot, it's clear that building is still typically cheaper and more profitable than buying.
You Are the Glue
As you can see, there are a lot more factors impacting self-storage construction costs than the price of steel. In the end, putting together a knowledgeable development team before you make an offer on land and properly executing each phase, from due diligence to bidding to design to operation, is necessary to keep everything in check.
The glue that'll hold everything together is you as the owner or developer. You must be a major contributor and put in the time. If you're going to rely on a realtor to find the land or expect your architect to design a premier facility without your input or vision, now isn't the time for you to build a self-storage facility. But if you're ready to learn, hustle and work hard, now's a great time; so, get after it!
Marc Goodin is president of Storage Authority LLC, a self-storage franchise, and the owner of three self-storage facilities that he designed, built and manages. He's been helping others in the industry for more than 25 years. To reach him, call 860.830.6764, email [email protected]. You can also purchase his books on facility development and marketing in the Inside Self-Storage Store.
Subscribe to Our Weekly Newsletter
ISS is the most comprehensive source for self-storage news, feature stories, videos and more.