Critical Construction Path: Formulating a Timeline for Your Next Self-Storage Project
Critical Construction Path: Formulating a Timeline for Your Next Self-Storage Project
Even though every self-storage development will be unique, a well-formulated timeline is a necessity to avoid delays, increased costs and other potential problems. Learn what it should include and how to collaborate with your general contractor so your facility opens as planned.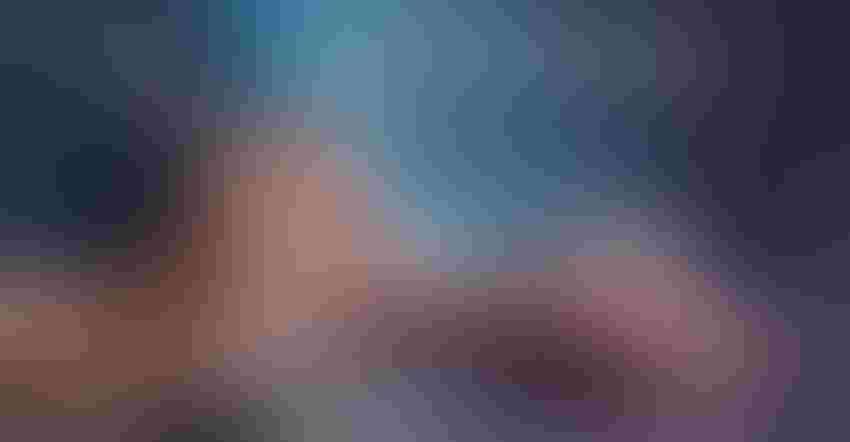 When building a self-storage facility, there's an order of main events commonly called the "critical path," and they must be carried out in a specific sequence. A delay in any of them can derail your project, increase your costs and even postpone your opening. For example, one critical task is the pouring of the concrete foundations. Until these are in place, you can't move on to building erection.
There are also many non-critical tasks that must be accomplished during the course of a self-storage project. Something like video-camera installation, for example, can happen any time after the buildings are up, often while other construction tasks are in progress. However, you don't want to let too many of these smaller to-dos pile up to the end of the process, as this can stall completion of your facility as well.
I've seen many eight-month self-storage projects turn into 14 months because of poor scheduling. When a job is late and your opening is pushed back, you lose significant revenue. Plus, construction costs for things like labor, dumpsters, etc., can quickly go up. Generally, the timeline is up to the general contractor (GC); however, it's your money at risk, so you must take responsibility for it, too. The following guidance will help you reduce common lags and keep things moving forward.
The Construction Timeline
The first critical-path item is obtaining a building permit. This typically takes at least a month, often two and sometimes longer. Incomplete plans or a building-plan review backlog at the city can even double these time estimates. To speed things along, ask city officials if you or your architect can submit your plans for review even if you haven't hired a GC yet. Some will allow it while others won't.
Often, your lender will require a building permit before your loan is prepared. When you have your architectural plans in progress, it's a good time to check with the city on their review time and options for submitting plans. Some will let you start on the sitework before you have a permit.
Another common problem that can delay a self-storage project is an incomplete management office. Make it clear in your construction contract that the structure that contains the office is the first concrete pour, the first building erected, and the first one to receive HVAC and utility installation. Contractors may object, as this might not be the fastest way for them to get cash from the project. However, without this contract condition, you could end up with rent-ready storage units but no place from which to conduct business.
Just bear in mind that items in the critical path may overlap. Here's an example of a simplified timeline:
Complete site and building plans

Conduct pre-construction meeting with the city

Install erosion and sedimentation control

Start site work including mass cuts/fills and related water-quality and detention basins

Frame and pour the foundations

Erect buildings while site work continues

Install building utilities, HVAC, low-voltage

Install paving subbase and concrete or asphalt

Install fencing and gates

Conduct final inspection for Certificate of Occupancy
Once you get past mass site cuts and fills, your GC should provide you with a more detailed bar chart showing the start and completion date for each item. The best presentation will show critical-path items in one color and noncritical tasks in another. This'll allow you to see overlapping times. This document should be updated weekly. It's also beneficial for your contractor to provide photos every week of the progress to an online photo-share app for your team's review.
Materials
There's also a critical path for ordering and receiving your self-storage building materials. If the metal buildings don't show up at the job site on time, the erectors will be delayed. You'll then be at the mercy of their schedule when they do arrive. If these parts show up too early, you might not be able to unload them to the proper location and possibly forced to place them in an undesirable area. This could result in lost money and time, missing materials, plus they must often be relocated and cleaned later.
Examples of materials that should be included in the critical-path timeline are building components, HVAC equipment, kiosks, signage, office cabinets, gates/fencing, access-control system, etc. It's important that your GC not only has the date these are needed in the schedule but also when the material must be ordered. Unfortunately, product delays are more common than you might think.
Weather
The most common delay for any self-storage development and the one we can't control is the weather. If your timeline doesn't include at least some rain days, your schedule may be unrealistic from the start. The contract should provide the number expected.
Fortunately, there are some workarounds. For example, the sooner the building erectors have completed the structures, the quicker the interior utilities and HVAC contractors can start. This work can be done in rain or sun.
A common delay in northern states is freezing conditions, causing delays in site work, concrete foundations and paving. This should be considered carefully. Sometimes it makes sense to move to a spring start or rush to get the foundations done before the ground freezes. There are methods to pour concrete in cold conditions, but these are additional expenses that should be avoided whenever possible.
Working With Contractors
When building self-storage, you'll typically coordinate with more than a dozen contractors. Many are simultaneously working on other projects, so one hiccup at your site can create multiple interruptions in your schedule. You'd be amazed by how often a GC and their subs fall behind on other jobs and pull off yours despite scheduled work. It's difficult to stop this, but you can avoid it by adding a weekly penalty-contract clause that goes into effect two months after a contractor provides their bid. This'll work as an incentive to not miss scheduled work at your site.
It's also highly recommended to have weekly onsite meetings with your GC to review the prior week's progress, the work planned for the next two weeks and any changes to the completion dates. You should ask:
Is there a way to make up for lost time, if necessary?

Have the materials been ordered? When will they arrive?

Have inspections been scheduled?

Are the subcontractors able to meet the schedules?

Have utility companies been scheduled in advance?

Are there any problems or questions?
If you aren't available to attend these meetings or don't have enough experience with contractors, consider hiring a part-time project manager who can work directly for you. They can keep you apprised of what's happening on the project and act as an intermediary between you and the GC.
A common occurrence on any development is change orders, and they can wreak havoc on your timeline. They should be reviewed by you and your team swiftly to avoid problems. A good lesson not to learn the hard way is to avoid all verbal change orders. Rather, they should be requested in writing, with all the details and costs, and approved in writing as well. No exceptions.
Finally, make sure all work is complete before fully paying your contractors. It's common practice to hold 7% until all the work is done and the Certificate of Occupancy from the city has been issued. Have your civil engineer and architect approve each payment request by your GC before releasing the funds. Too often, near the end of the project, only 10% of the funds are left and 30% of the work remains. When this happens, your development is no longer a priority for the contractor. Retaining the final payment will be an incentive for them to finish the job.
While every self-storage development will be different, creating a detailed timeline that clearly outlines every facet of the project will keep everyone on the same page. It can help you minimize interruptions, keep costs in check and ensure your facility opens as planned.
Marc Goodin is president of Storage Authority LLC, a self-storage franchise, and the owner of three self-storage facilities that he designed, built and manages. He's been helping others in the industry for more than 30 years. To reach him, call 860.830.6764; email [email protected]. You can also purchase his books on facility development and marketing in the Inside Self-Storage Store.
Subscribe to Our Weekly Newsletter
ISS is the most comprehensive source for self-storage news, feature stories, videos and more.