Avoiding Common Construction Delays in Self-Storage
Avoiding Common Construction Delays in Self-Storage
Any self-storage development can experience construction delays, but there are steps you can take to avoid or at least minimize disruptions. Consider these common causes and ways to keep your project moving forward.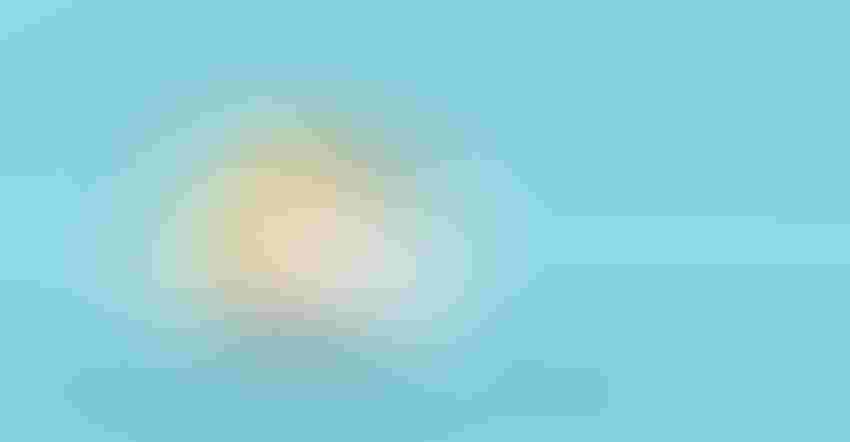 Every self-storage development project has three critical pillars: cost, time and scope. Each must be carefully managed if you want to open the facility on schedule and within budget. However, construction delays can disrupt the flow, leading to an extended completion timeline and unexpected expenses. Despite the best planning and a professional team, interruptions and cost overruns are an inherent part of the mix.
The good news is most contributing problems are manageable. With proper awareness and attention, you can mitigate the negative impact and create a positive outcome. Below are a few factors of which you should be aware to keep your next self-storage project on track.
Documents and Financing
Site permits and other documents required by the local authorities must be properly completed and approved; otherwise, the construction process might come to a standstill. There could also be fines assessed. Confirm your applications are complete, accepted and on file, and have proof of confirmation readily available.
Your construction documents will usually go through many revisions. If you as the owner don't approve or reject design modifications in a timely manner, it can bring work to a halt. There may be changes between the architect, civil engineer, general contractor and subcontractors, and it's easy for confusion to arise about what has and hasn't been reviewed. This can be eliminated through good communication and quick decision-making.
Finally, late payments to your architect and contractors can certainly create construction delays. As part of your project planning, make sure you meet the documentation and inspection requirements of your financial institution, so you can make the proper funding draws.
Experience and Communication
When hiring contractors, the lowest bidder isn't necessarily the best option. Industry experience is invaluable in self-storage construction. If the general contracting team or subcontractors lack it, you run the risk of additional costs and delays simply because of what they don't know.
Planning and scheduling are basic skills the architect, civil engineer, general contractor and top subcontractors also must have. A self-storage development requires an immense amount of planning and action. Ongoing project-management decisions must be quick and correct. For that reason, the general contractor must always be on site to provide supervision and correct instructions as well as to address any questions or emergencies that arise.
There must also be good communication and coordination between parties. Even a good decision is worthless if it isn't properly delivered to those impacted. For your self-storage project to run smoothly, there must be clear, honest interaction between you, the architect and the general contractor. Poor communication leads to misunderstandings, which means delayed approvals on materials, design concepts and permissions.
Labor Issues
It isn't unusual for a subcontractor and their technical staff to be productive in the beginning of your project but lose momentum over time. They may begin to work slower than expected. To avoid this, hire teams with experience in large-scale building. Make sure they're well-financed and have a track record of completing similar projects. Consider work systems and technology that help crews manage worker fatigue and maintain a steady rate of production.
Also, be on the lookout for labor disputes. If a contractor or subcontractor fails to pay their workers on time, it can result in dissatisfaction and even strikes whereby employees stop showing up. These incidents may be non-compensable and beyond any party's control, but in most cases, issues can be resolved. This is why you want a construction team that'll consult with you and uses the right project-management methods and approach for a smooth completion.
Site Condition
Poor site conditions are the leading cause of self-storage construction delays. If they're unsafe and noncompliant, it creates a dangerous work environment, inviting fines and other additional costs. They can negatively affect workmanship and materials quality.
Jobsite health and safety should be at the forefront of every project. To that end, follow protocols from the Occupational Safety and Health Administration, such as Regulation 1926 Subpart R, which states the controlling contractor shall ensure the following:
1926.752(c)(1): Adequate access roads into and through the site for the safe delivery and movement of derricks, cranes, trucks, other necessary equipment, and the material to be erected and means and methods for pedestrian and vehicular control. Exception: This requirement doesn't apply to roads outside of the construction site.

1926.752(c)(2): A firm, properly graded, drained area, readily accessible to the work with adequate space for the safe storage of materials and the safe operation of the erector's equipment.
Site Work
Self-storage construction delays can also occur when the site isn't furnished or prepared for excavation on time, whether due to bad weather or poor soil conditions. Not only can't building begin, it disrupts the process of site mapping and other important property-analysis tasks normally conducted by the general contractor.
Weather is a significant factor, for all sorts of reasons. "Acts of God" such as fire, flood, snowfall, excessive rainfall, hailstorm and wind can present real hurdles for construction projects. First, they can negatively impact the condition of the site. Second, they can affect the availability of labor, particularly if workers' homes are compromised. They can also create unsafe travel conditions, which may limit transportation and materials availability.
All construction components and equipment need to be delivered to the site. If they don't arrive on schedule, it impacts the timeline. Something as simple as a traffic accident on a highway or a supply-chain disruption can cause a serious delay. Get your suppliers involved early so they have a nice, long lead time. It's also important to know if the metal-building supplier has enough purchasing power to procure your materials before construction begins.
The delivery of materials, as well as the sequence of construction or installation methods, can also be affected by change orders, which occur when the owner makes modifications to the design during construction. Any requests could create delays and extend the timeline. Similarly, any necessary rework due to errors, poor planning, inaccurate plans and lack of information is both costly and time-consuming.
Self-storage construction delays are rarely the result of a single root cause. More often, it's a cumulation of factors. Being aware of the types of disruptions that can occur will help the project owners, developers and contractors be prepared to respond to challenges efficiently and effectively. Working with a team of proven experts is the first step in ensuring a project is successfully completed to scope, within budget and on time.
Nigel Kreft is director of operational improvement for Storage Structures Inc., which designs, supplies and installs self-storage buildings. With 20-plus years of jobsite experience, he's helped streamline design and development planning, and trained installers on industry standards as well as proper and efficient procedures. To reach him, call 877.456.1602 or email [email protected].
Subscribe to Our Weekly Newsletter
ISS is the most comprehensive source for self-storage news, feature stories, videos and more.