Here's How to Safeguard Your Self-Storage Security System With Proper Maintenance
Here's How to Safeguard Your Self-Storage Security System With Proper Maintenance
What do the following have in common? A video camera covered in dust, a gate that fails to open properly and a keypad with faded digits. They all send a clear message to your self-storage customers that you don't care about your property or their safety. Don't turn away business due to poor maintenance! Here's how to care for your security system.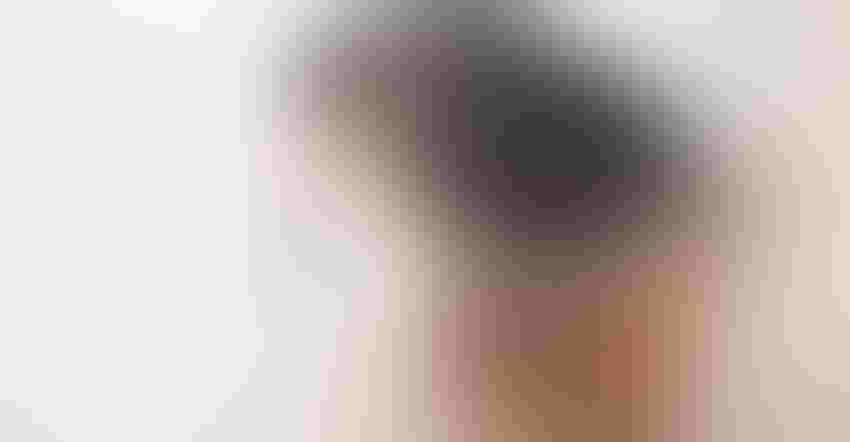 Security will always be an important factor in attracting and retaining self-storage tenants. In response to a growing demand for enhanced features and convenient property access, facility operators have installed an increasingly advanced array of technology. In today's environment, with more properties moving to an unattended model, security has become even more essential. All these components also need to be maintained.
Are you aware of what this maintenance should include and at what intervals? Can you troubleshoot a problem with equipment if you encounter one? You've got homework if you don't. You must perform these activities not only to retain the health of your system, but to protect your buildings, staff, tenants, stored possessions and business reputation. Consider the following guidance to keep your security functioning properly.
Access Control
There are tons of options when it comes to self-storage access control, from basic, low-tech keypad entry to state-of-the-art systems. Every facility has unique needs depending on target market and business model. There's no one-size-fits-all approach. That said, the most common, basic components are a keypad and gate. More advanced systems can include a card reader, fingerprint scanner or Bluetooth reader.
If you're in a northern state with extremely cold winters, your hardware must be extremely hardy so it won't freeze. Sand and sun can also be hard on keypads, wearing off numbers and causing buttons to stick. If you're in Arizona or a similar desert environment with extreme heat, it can melt plastic components. You need a keypad that can withstand the sun's wrath and won't burn people's fingers.
Once you have the right gate and entry pad in place, here's how to assess their condition and maintain them:
Visually inspect the gate-operator chain. Is it simi-tight or dragging on the ground? Is it in good condition? It should have a slight droop and minimal rust.

Look at the gate wheels. Do they roll smoothly, or do they squeal?

The guide rollers should roll effortlessly. Make sure they're intact.

Inspect the gate's photoelectric beam. Does it look secure? Does it reverse the gate once you cross it?
Regularly clean the keypad. Check with the manufacturer for the best product and method.

Make sure it opens the gate or building as intended.

Verify that all keypad buttons work and the display is legible.

If applicable, test that the office hold-open switch is working.

For building keypads, perform a visual inspection of the door lock. Is it securely installed and releasing properly?

Finally, check your access-control software for any communication faults.
Cameras
Surveillance cameras are another common security component at self-storage sites. For maintenance guidance, I reached out to Bart Lambert, president of Team Wired LLC in Houston. He recommends that the following be done at least monthly, with all work recorded in a document that can be referenced when necessary.
Confirm camera views and focus. Make sure all cameras are aimed where intended. It isn't unusual for a tenant with a large truck or even an animal or bird to knock one out of place. Also make sure the views are in focus. If adjustments are required, hire the help of a professional.
Clean the camera lenses. Glass cleaner is fine to use. If your cameras are high off the ground, say 10 to 12 feet or higher, bring in a professional for safety reasons. If you must hire out, you can do this quarterly or semiannually instead of monthly. To save on the expense, try to schedule this work for when the contractor is on site for something else. Just let them know in advance if there are more than five cameras, so they can plan enough time for the cleaning plus the original service issue.
Verify that the system is recording properly. Confirm that your recording device—usually a digital or network video recorder—is capturing footage and saving it for the desired length of time, usually at least 30 days. Try searching for random days and time to confirm you're able to pull up footage. If you can't, you may need to test your hard drive or change some settings. If you aren't comfortable doing this using the manual, get a tech to help.
Check the battery backup. Make sure it's in good working condition. Generally, the backup needs to be replaced every three to five years. If the site has constant power outages that last for more than 10 minutes, you might need to replace it every one to two years.
Fix damaged parts. This includes wire. You need a professional for this.
Alarms
Some self-storage facilities have an alarm system consisting of sirens, door and window contacts, motion detectors, and glass breaks, usually in the management office if nowhere else. You can test many of these things yourself, but notify your security company first, so they can put the system in test mode. They'll know to ignore all alarms while you're doing this work.
Test each component monthly and replace batteries as needed. You can find lots of videos on YouTube to walk you through this. Most batteries are clearly marked and easy to purchase. Again, alert your security company in advance.
If your system includes photo beams, test them as part of your monthly inspection; however, hire a professional to do an annual alignment check. The easiest maintenance you can do with beams is simply confirming they're unobstructed.
If your perimeter fence includes a system that detects cutting or climbing, check it monthly for damage and include it in your other testing. Look for separation or cracks in the wire. If repairs are required, hire a professional.
Business on Lock
A little maintenance goes a long way toward ensuring your self-storage facility's ongoing security and lowering your overall repair costs. Left unattended, little problems can become big ones. You can take care of some, but it can be more cost-effective (and simpler) to have professional help with others.
Mark Green, one of my company's district managers, likes to say, "Listen to the whispers, so you don't have to hear the screams." Proper care is vital to safeguard the system you use to keep your facility safe and secure, so it functions well and lasts a long time. All these tasks will help you retain your tenant base and drive new business to your self-storage property.
Barry Graff is a district manager for the Premium Spaces brand of The Jenkins Organization, a third-party management firm that also owns and operates its own facilities. Premium Spaces oversees more than 40 stores across five states. Barry oversees day-to-day operations for 14 locations along with working with the leadership group to continue building the brand and portfolio. To reach him, email [email protected].
Subscribe to Our Weekly Newsletter
ISS is the most comprehensive source for self-storage news, feature stories, videos and more.