Rent-Increase Refresher: When to Raise Rates for Existing Tenants, By How Much, and How to Tell Them
Rent-Increase Refresher: When to Raise Rates for Existing Tenants, By How Much, and How to Tell Them
If you're hesitant give rent increases to your existing self-storage customers, you could be passing up on considerable revenue and facility value. Whether you're new to this process or need a refresher, the following advice will help you understand when to raise your prices, how to determine the right amount and how to inform your tenants.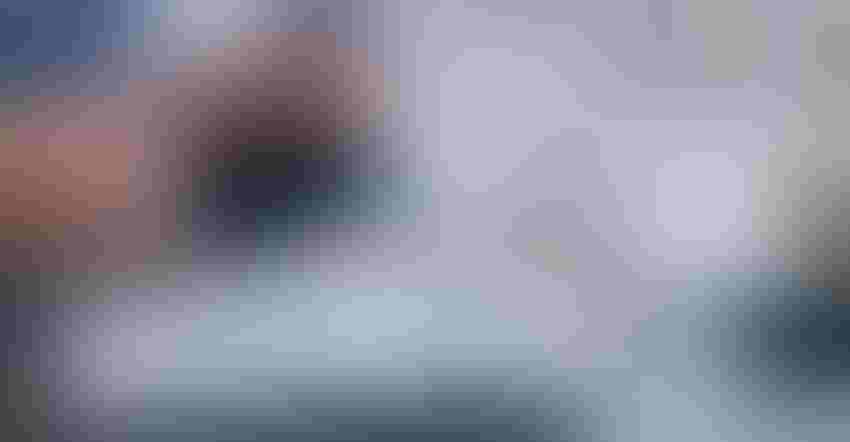 Looking back on the first half of 2023, many self-storage operators are noticing that the growth we've seen over the last few years has slowed. Since the third quarter of last year, we've witnessed lower rental rates and higher vacancies in almost every market. This diminished performance is a direct result of many variables, including heightened supply and the difficult choice many customers are making to cut expenses as inflation and interest rates impact their personal finances.
Today, it's clear that we can't rely on massive year-over-year rent growth alone. As such, it's imperative that operators find new ways to drive revenue. While it can be risky to rely on existing tenants for this, a consistent and data-backed rent-increase strategy can have a significant impact on net operating income (NOI) without sacrificing occupancy rates in the process.
Whether you're just getting started with a rent-increase strategy or looking for ways to improve your customer retention when raising rates, this article provides essential guidance on when to increase, by how much, how to tell tenants and more.
When to Increase
First, you need to establish a schedule for self-storage rent increases. To begin, look at your existing customer base and determine their average length of stay. Also, consider the variance between what they're paying and your current street rates. These two metrics will help you to decide when to increase rents and how often. Following are a few possible approaches. Notice there are no annual increases in this list!
7/11: The first increase occurs after the customer reaches seven months. Increases occur every 11 months thereafter.

5/9: The first increase occurs after the customer reaches five months and then every nine months thereafter.

6/6: Rents are increased every six months.
If your facility is managed remotely or operates on a hybrid model, make sure you give plenty of notice of upcoming increases to your remote-management team. If you work with a third-party vendor, make sure it's keeping a consistent increase schedule.
How Much to Increase
Now that you know when you'll increase your self-storage rents for existing tenants, you need to decide the amount. Please note that setting a flat-dollar increase for all customers isn't the best approach if you're aiming for high retention, as unit sizes, types and rates can vary significantly. An $8 increase on a larger, more expensive unit is probably palatable; but on a smaller, less expensive unit, it can feel excessive. In other words: The percent of the increase matters.
Also, bear in mind that if you've been offering significant discounts to be more competitive, these customers will likely be more sensitive to price increases than those who rented their unit at the full rate.
Again, start by analyzing the variance between each customer's rate and today's street rates. You want to avoid increasing existing tenants beyond current prices (this is particularly risky if nearby facilities are renting at or below your rates). Next, use the variance percentage to increase the rent proportionately. You can also take unit-type occupancy, tenant tenure, competitor rates, etc., into account. Standard self-storage increase percentages can range from 8% to 15% per customer.
Executing the Increase
How you pass on increased rent to your self-storage customers will depend on the operating software you use. Most facility-management programs have revenue-management capabilities that allow you to schedule rent changes for future dates.
When it comes to notifying tenants, be prepared to adhere to any state laws regarding timeframe and format. As a general rule, plan to deliver your notices 30 days in advance of the effective date. This gives customers time to budget for the additional expense. It also enables your self-storage managers to answer any questions or negotiate increase amounts when necessary to improve retention.
Using mail-house and email-batch services through your management software will save your team a lot of time. Make sure you have a good template that clearly explains the customer's new rate and the effective date. Also, consider offering some understanding of the distaste toward rent increases and inform the tenant of any existing or planned improvements that might help justify the higher rent.
It's important to keep an eye on customer feedback, move-out and retention rates, and net increases in income so you can find the best approach for you and your customers. If you find that you're losing too many tenants or the net effect on income is negative, be prepared to adjust your strategy.
Handling Customer Pushback
Understandably, some tenants will be frustrated by the new cost of your self-storage services. The key to navigating any pushback is to have good customer service. Be diligent when responding to tenant emails or texts. You should also be willing to call customers who seem especially upset. A personal connection goes a long way and might be the determining factor in getting that person to continue renting at your facility.
In those conversations, it's good to explain that rent increases are a common practice across the industry. This could have a big impact on your retention, as competitor web rates with added promotions may look more favorable at the time; but customers are likely to experience increases from other operators as well.
Finally, empower your self-storage managers to take on these difficult discussions. Clearly explain how you want them to be handled and what tools are available to them in their effort to retain frustrated tenants. If you decide to allow them to negotiate increases, provide them with parameters for how much they can reduce the amount as a bargaining tactic.
Notes for New Owners and Investors
If your self-storage facility is still in lease-up, it's understandable that you may be hesitant to conduct rent increases. Holding off temporarily may be a smart decision. Just keep a close watch on your progress and have a plan ready to launch when the time is right.
If you're an owner or investor pursuing new deals, include your revenue-management strategy in your underwriting procedure. You'll be amazed by the positive impact it can have. If your strategy isn't solidified, be conservative in your assumptions and find ways to improve the accuracy of month-over-month increases and churn rates within your forecasts.
Not Convinced?
If you aren't convinced of the importance of raising rental rates on your existing self-storage tenants, consider the impact on NOI and facility value. Here's an illustrative example.
Let's say your facility generates $80,000 in monthly rent. In Month 1, you increase the rates for 10% of your tenured tenants at an average of 12%. If every tenant accepted the jump, it would generate an additional $960 in monthly income, but let's assume your facility has an average retention rate of 80%. This makes the value of the increase $768 per month.
We also need to factor in the impact on operating expenses. Let's conservatively say that this increase adds 10% to that load in the form of additional merchant fees, office management and administration time, mail-house expenses, etc. That puts your bottom-line monthly increase at $691.
Now, let's multiply that by 12 months and divide it by an estimated 6.5% capitalization (cap) rate. The outcome is $127,606 in additional facility value! (Please note: The appropriate cap rate to apply will vary based on facility location, asset quality and other factors.)
Rent increases are a fact of self-storage life. As a facility operator, it's important to understand when to raise rates on existing tenants, then set a schedule and stick to it. Use the software tools at your disposal to set and calculate increases, and communicate compassionately with your tenants. When done right, these changes can create a healthy increase in monthly income, NOI and facility value.
Mike Scott is the senior-revenue analyst at Spartan Investment Group, a real estate investment company that operates the FreeUp storage brand. His ongoing research is developing the FreeUp Storage Revenue-Management Strategy to optimize revenue across the portfolio with an emphasis on customer retention. Before working at Spartan, Scott worked in data analytics roles across the real estate services and mineral rights industries. For more information, call 866.375.4438; email [email protected].
Subscribe to Our Weekly Newsletter
ISS is the most comprehensive source for self-storage news, feature stories, videos and more.