5 Ways to Inspire Happiness and Incentivize Performance in Your Self-Storage Management Staff
5 Ways to Inspire Happiness and Incentivize Performance in Your Self-Storage Management Staff
True employee motivation goes beyond surface-level benefits. It takes a full commitment from company ownership and management to foster a winning, productive work culture. Following are strategies you can implement in your self-storage operation to make staff feel valued, empowered and incentivized to drive business success.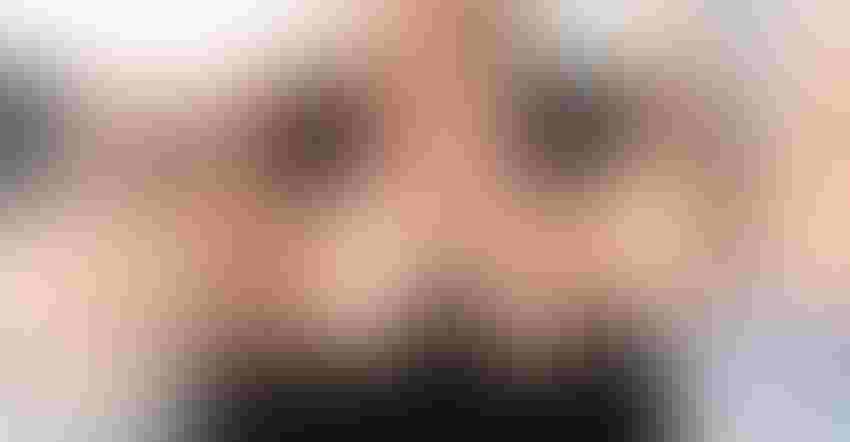 In the business world, we often hear trite sayings like "A happy employee is a hardworking employee" and "A happy employee ensures happy customers, and happy customers ensure happy shareholders." As cliche as these may be, they hold a nugget of truth. When it comes to running a successful self-storage operation, team morale is essential.
As someone who's interviewed thousands of job candidates, my first priority is to truly listen to how people answer questions about why they're looking for a new role or company. The most common answers are:
They feel undervalued and unheard.

They yearn for connection.

They crave a manager who'll listen.

They long for a company that'll invest in their personal and professional growth.
There are millions of jobs out there. In today's economic climate and ever-changing workforce, what can set you apart from other employers is how well you treat your team. Are they empowered to make decisions, or do they feel isolated? Do they genuinely believe that their voice matters and that they're an integral part of the team, or are they only there to provide customer service and collect self-storage rent?
If you aim to fill an average position with an average employee, then motivation and engagement may not be a priority for you. However, I urge you to exercise caution, as uninspired and disengaged staff will eventually seek work elsewhere. Motivated team members, on the other hand, exhibit greater engagement, proactivity and commitment to deliver exceptional performance. They possess the drive to adapt to evolving industry trends, maintain high-quality standards, and effectively handle customer inquiries and concerns.
In addition, they're more likely to actively contribute innovative ideas and solutions, leading to improved operational efficiency and overall customer satisfaction. Constant turnover in a self-storage operation is costly and disruptive. Fortunately, there are strategies you can implement to create a thriving team, one that performs well and is genuinely satisfied with their work life.
Adopt an Ownership Mindset
"What do you think?" These four words represent the simplest, most cost-effective way to motivate and engage your self-storage employees. At our firm, we strive to cultivate an ownership mindset among our staff. We're devoted to fostering a culture of "intrapreneurs," individuals who adopt entrepreneurial attitudes and strategies within the confines of the organization.
When team members think like an owner, they become dedicated to the success of the company. They're empowered to make decisions that lead to desired outcomes. This can be as simple as asking them, "What would you do?" when confronted with questions from them like, "Can I offer this rent concession or run this monthly special?"
By seeking team input and encouraging them to think as if they owned the business, you not only demonstrate that you care about their opinions, you open the door to healthy communication. Involve them in decisions about capital-expenditure projects and marketing initiatives. Allow them to have a say on color schemes and promotional materials. By including them in budgeting and profit-and-loss discussions, and aligning those conversations with overall facility objectives, staff will feel like they're part of a greater purpose and act as more than just rent collectors. In addition, providing them with a safe space to learn and make mistakes will guide them to make decisions that align with your supervisory or ownership style.
This type of participatory environment demonstrates to your self-storage staff that their opinions matter and you value their contributions. This will instill a sense of pride and encourage them to go the extra mile. It's important to note, however, that developing this ownership mentality doesn't occur overnight. It requires an ongoing effort from management and ownership at all levels of the organization.
Look Beyond Compensation
While salaries and bonuses are certainly important, other rewards can boost employee motivation and retention. Examples of strategies are widely available in leadership literature and are often discussed at self-storage events, but here are three important ones:
Provide opportunities for growth and development. Offer training programs, workshops, a chance to attend industry conferences and seminars, and mentorship opportunities to help employees enhance their skills and advance their careers within your company. You can even get them involved with these efforts. Ask for suggestions about programs or opportunities in which they'd like to participate.
Recognize achievements. Implement a system for rewarding outstanding performance, such as an Employee of the Month Program or team-based incentives. Celebrate milestones to reinforce a culture of appreciation.
Promote work-life balance. Support flexible work arrangements, when feasible, and encourage employees to prioritize their personal well-being. Promote stress management and self-care practices to maintain a healthy work-life balance.
While these strategies are crucial, true motivation goes beyond external rewards. It lies in how employees feel within their workplace. It hinges on how they're treated as well as whether they feel trusted and valued by their supervisors.
Embrace the Power of One-on-One Meetings
Regular evaluation and coaching also play a crucial role in motivating self-storage staff and ensuring continuous improvement. Conduct periodic one-on-one meetings to provide constructive feedback, set clear goals and identify areas for growth. Regular coaching sessions allow supervisors to provide guidance and support, fostering professional development and enhancing job satisfaction. Feedback should be timely, specific and balanced, focusing on strengths and areas for improvement.
This process will demonstrate your commitment to employee growth and development, and help lead to increased motivation and engagement. Above all, your people want to be heard. Sometimes, it can be intimidating for them to provide unprompted feedback, so it's important for supervisors and owners to ask questions that encourage open communication. Here are some examples:
How do you feel about your current work-life balance?

Do you have everything you need to do the work assigned to you?

How challenged do you feel by your work right now?

What opportunities do you see for yourself or the company?

What can I do better to help you?
Take this opportunity to genuinely listen to their responses. In more than 25 years in management, the most common complaint I've heard from unhappy employees is their managers don't listen. So, take the time to cultivate active-listening skills. This simple yet effective practice will significantly motivate your employees. Beyond recognition programs, bonuses and compensation, work-life balance and professional development, they ultimately want to know their voices are heard.
Motivational Forces
Inspiring your self-storage team takes continuous effort and requires dedication and investment from all. When you empower employees to think like owners and commit to using the above strategies, your staff will, in turn, motivate others within the business. This is how you create a workplace culture that surpasses that other employers, fosters a sense of loyalty and encourages hard work.
Work motivation goes beyond surface-level benefits. It requires creating an environment in which your team feels empowered, heard and respected. This'll cultivate an enthusiastic workforce that drives success and stands out in the self-storage industry.
Sheri Meyer is vice president of human-capital management and talent acquisition for Osprey Management, the in-house asset-management division of private-equity real estate firm Crystal View Capital, which has more than 58 self-storage facilities under management. With more than 25 years of human-resources experience, Sheri has a strategic business focus to empower people, unlock potential and drive success.
Subscribe to Our Weekly Newsletter
ISS is the most comprehensive source for self-storage news, feature stories, videos and more.