Why and How to Set Up a Retail-Sales Center at Your Self-Storage Facility
Why and How to Set Up a Retail-Sales Center at Your Self-Storage Facility
A well-designed retail center can be a valuable revenue generator at a self-storage facility, but you need the right planning, setup and follow-through. Get advice here for choosing the right product, pricing items, creating a display, marketing and more.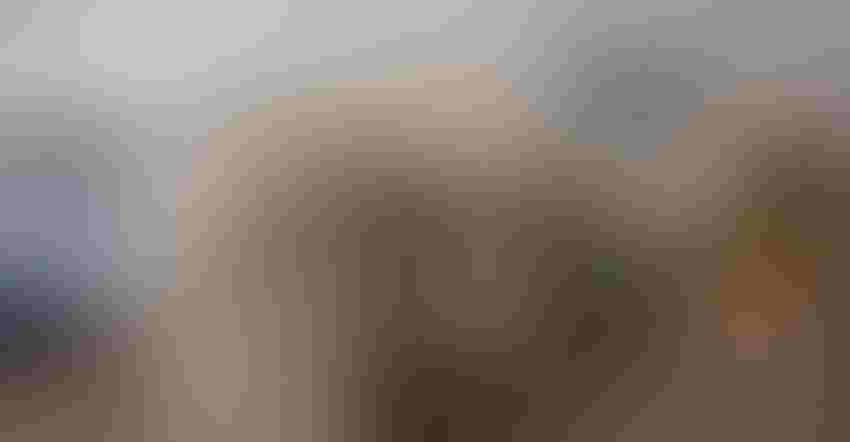 West Coast Self-Storage, Shoreline, Wash.
Part of running a successful self-storage business is creating potential profit centers to generate ancillary income. Many facility operators find that having a retail store stocked with boxes and other packing and moving supplies can be a real money-maker. After all, these items go hand-in-hand with using storage.
A retail-sales center offers many benefits. Not only can it generate thousands of dollars in monthly revenue, it creates convenience for tenants. It can also draw fresh customers who don't even need storage yet. Once a shopper meets staff and gets familiar with your property, he'll be more inclined to choose you when a storage need does arise.
Of course, simply creating a retail store doesn't guarantee its success. You need to choose the right product mix, price items appropriately, present and display your offerings, market to potential customers, and more. Here's some insight to get you started.
Product Mix
The first step to setting up your self-storage retail operation is deciding which products to carry, along with quantities for each. Put yourself in your customers' shoes. The most obvious candidate for your offering is someone in the process of moving; but really anyone who's using storage is moving items in some fashion.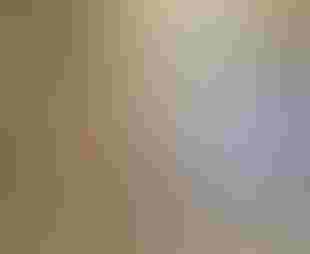 The retail-sales center at Maymoor Self Storage in Redmond, Wash.
Your customers will need boxes in a mix of sizes. Small boxes should be used for dense objects, while large boxes are best for lighter items like bedding, pillows, clothes, knickknacks and so on. It's also wise to carry specialty boxes that can be used for fragile items such as glasses, dishes, lamps and mirrors. Wardrobe boxes are a must. These come with a metal hanger bar that allows for the easy transport of clothing. Don't forget about file boxes. Finally consider assembling some combination packs containing few different box sizes.
Your bundles might even include other packing supplies you should carry such as bubble wrap, packing tape, foam peanuts, packing paper, plastic wrap, nylon rope, gloves, moving blankets, markers, scissors and box-cutters. Consider stocking protective items like mattress bags, chair covers and sofa covers. Of course, you can always think outside the box (literally and figuratively) with items like zip ties, flashlights, tape measures, cardboard tubes and even first-aid supplies. With today's COVID-19 worries, it can be smart to offer disinfecting wipes and hand sanitizer.
When pinpointing additional products that may be worth carrying, it's important to listen to your customers. For example, one of our facilities is across the street from a wine store. People would frequently inquire as to whether we sold wine shippers. We now carry and sell quite a number of these boxes each month.
Pricing
Once you've determined what self-storage retail items to stock, you need to determine how to price them. There are several national vendors that sell boxes and packing supplies at wholesale. Contact a few to compare products, prices and delivery costs.
Typically, you want to double the wholesale cost of the items you sell; but to be truly competitive, it's wise to shop other self-storage operators in the area to see what the going rates are. If you're able, match or beat their prices. Routinely shop your competitors to see if rates have changed, and adjust your prices accordingly.
Presentation
When it comes to your self-storage retail area, you need to pay attention to the floorplan and displays you'll use. Effective merchandising draws customers' eyes to the items for sale, so consider the path people are likely to follow when entering and exiting your management office.
To help with layout, consider creating a planogram. This is a detailed drawing of your retail area, marking where each item will go. Not only will this help you visualize the space, it can be helpful in ensuring you've got a place for each product.
Your No. 1 sales spot will generally be a few paces inside the door, just to the left or right. This is where you should place your bestsellers, or the items you believe will draw the most interest. For many operators, this is often small or mid-size boxes. Other areas of your showroom should house items customers may need but aren't a high priority.
The next-best spot will generally be close to the counter, as the customer will be standing next to the merchandise while he speaks with the manager. You could choose to display another box size here or another high-demand item.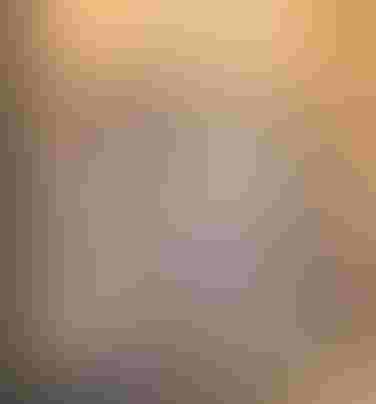 An example of wire gridwall panels
In fact, point-of-purchase (usually the counter) is another key selling area. Here, you can place small items customers are likely to need, such as markers, gloves, locks, box cutters and tape. In some cases, you may want to get a small, standing wire grid to accommodate these items in a nice display.
Alternatively (or in addition), you can use the store walls to hang a series of wire, gridwall panels. These come in 2-by-4 or 2-by-6 feet and are great to display small, light items like packing tape, locks, mattress bags, dust covers, work gloves, etc.
For each sales area, it's important to post signage that clearly defines what's offered and helps direct customers. For instance, above where your locks are hanging, there should be a sign that reads "Locks." Box displays should have signs indicating sizes and a call-to-action. It's surprising how effective a "Bestseller" sign can be in selling a particular item, too.
Your merchandising should constantly evolve based on learned outcomes from your design. If you aren't getting the results you want from your current layout, change it up and analyze the results.
Marketing
To maximize the profitability of your self-storage retail area, you want it to be a destination for tenants as well as customers who aren't necessarily there to rent a unit. I strongly recommend a multi-pronged marketing approach.
First, advertise your retail offerings on your website. Create a page that specifically focuses on all the products you carry. You'll need to write a description for each product that details what it is and how it can be used; but first, research the most searched keyword phrases in Google and work them into your copy. You can also use these valuable keywords in other strategic spots, such as the page title and section headers. Doing this will give your website a better chance to rank well in searches, which will result in more page views and, ultimately, more people purchasing your products.
Also, consider running paid ads on Google and Bing. Depending on your market and the visibility of competitors, you may find that buying your way to the top of search results can yield visits and sales for a fairly low cost.
Another must is exterior signage. You may be able entice customers simply by posting large signs that read "We Sell Boxes" in clear, bright lettering. Make they're visible by drive-by traffic. Repeat the signage in your store windows, on your entry gate and in other areas of the property.
Finally, when you're out in your community talking to apartment managers and realtors, mention that you sell boxes and packing supplies. Their clients will definitely need them.
Sales Techniques
The best thing about having a retail area within your self-storage office is you have a steady stream of would-be customers coming through the doors every day. These people are also in the market for boxes and packing supplies—they just may not know it yet. Once you've settled a tenant's storage arrangements, whether in person, over the phone or via chat, it's time to execute an add-on sale.
If you don't already know, ask about the items the customer will be moving or storing. Depending on his answer, you can suggest the types and numbers of boxes and ancillary items he should consider. A good strategy is to ask leading questions that'll move the conversation along such as, "Will you be moving dishes?" This allows you to show or discuss the more expensive products like dish packs.
If the tenant says he's getting boxes from friends or the grocery store, bring up the benefits of the boxes you sell, particularly that they're "long-term" storage boxes that are stronger. If you can, cut one of your boxes open to show the cellular construction. This is especially effective when showing double-walled boxes. Another benefit to selling your own boxes is they can be printed with your logo, creating a continued branding opportunity for your company.
Another way to encourage sales is to offer tenants a discount on boxes and packing supplies. If they know they can get 10 percent off, they'll most likely buy from you instead of the store down the street.
A successful self-storage retail store is dependent on many things. With the right planning, setup and follow-through, your sales center can be a thriving, profitable venture.
Derek Hines is a writer for West Coast Self-Storage, a self-storage management, acquisitions and development company with facilities in California, Oregon and Washington. He writes extensively on all subjects related to the storage industry.
Subscribe to Our Weekly Newsletter
ISS is the most comprehensive source for self-storage news, feature stories, videos and more.