Self-Storage Development Case Study: LSC Leverages a Mixed-Use Approach to Build in Chicago
Self-Storage Development Case Study: LSC Leverages a Mixed-Use Approach to Build in Chicago
Even when a desired parcel is zoned for self-storage, developers sometimes find themselves in a battle to build their project. Litigation along with a mixed-use approach helped LSC Development get approval in the Jefferson Park neighborhood of Chicago. Read how.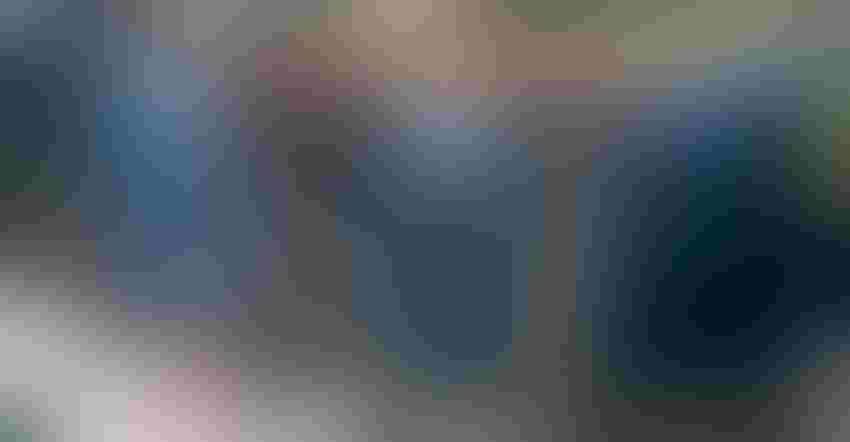 A journey to build a self-storage facility in the Jefferson Park neighborhood of Chicago took LSC Development LLC through many twists and turns over the course of four years. But following a legal battle and much compromise, we were finally successful in our endeavor! The final project includes five stories of climate-controlled self-storage and 75 units of much-needed affordable housing. This mixed-use approach took a great deal of determination and patience, but it helped us get over the finish line in a challenging municipality.
A Conversion Hits a Snag
The process started in September 2015 when LSC acquired the property at the corner of Milwaukee Avenue and Northwest Highway. Our intent was to convert the existing vacant structure, previously a food-depository warehouse, into a modern storage facility. The site was attractive, as self-storage was a permitted use under the current zoning laws.
The initial plans called for a building conversion as the only improvement on the parcel. We proceeded by relying on the zoning classification and invested a significant amount of money to acquire the land, develop architectural and engineering plans for the renovation, and undertake the demolition. Once the demo permit was obtained that December, we immediately began working on the interior and the required asbestos remediation.
We applied for a building permit and submitted all necessary plans to the city in March 2016. Those plans went through 13 levels of review, but they were approved, and a permit for the conversion was issued in April.
Unfortunately, the city revoked the permit the very next day! Officials claimed an alderman had a different vision for the site and downzoned it to halt the development. He didn't want to see self-storage in his ward regardless of the zoning laws.
This last-minute change wasn't an acceptable outcome to our team. We sued the city and sought a declaration of our vested rights in the zoning classification applicable to the property at the time it was purchased. We then began the renovation and retained legal counsel, which issued a writ of mandamus directing and compelling the city to produce a building permit for our planned construction.
Back on Track
Following a few months of negotiations, a release and settlement agreement was executed in January 2017 by all the parties, and the project was able to move forward. As part of the deal, LSC and the alderman agreed to a new five-story self-storage building on the north end of the property and a seven-story affordable-housing development to be added on the south to address the needs of the neighborhood.
To fulfill our end of the bargain, we had to begin the planning process all over again, starting with a new PUD (planned unit development) approval and dividing the site into two parcels. The south parcel was put under contract with an affordable-housing developer in July 2017. On the north parcel, we demolished the existing building to begin construction of the 91,545-square-foot storage facility. It was designed to be an asset to the community, with an energy-efficient lighting and HVAC system and an environmentally friendly, "green" roof. The building is made of masonry and metal to achieve a modern, urban design that complements the accompanying apartment building.
Approval for the housing took more than two years due to disagreements between the presiding mayor and alderman, so the self-storage was complete before construction even began on the apartments. While the delay wasn't anticipated, the logistics worked out well, as two adjacent yet distinct developments going up simultaneously would've been challenging given the location of the projects near a busy intersection.
A legal battle and mixed-use approach helped LSC Development gain approval to build this Public Storage facility in Chicago
Finished in November 2019, our facility is now managed and branded by Public Storage Inc. Jefferson Park residents can choose from 1,170 climate-controlled units of various sizes. There are three drive-in loading docks and a large array of moving and packing supplies. Customers can also enjoy a contactless rental experience.
Lessons Learned
The entire project took much longer than we anticipated. Sometimes, even when a parcel is zoned for self-storage by right, you still need approval from local officials. Lesson learned: Every developer should meet with the governing authority. It's always a good idea to inform them of your planned development and receive community support before getting too far down the path.
A pleasant surprise here was that by subdividing and selling half of the parcel along with an ancillary parking lot, we were able to substantially reduce the cost of the self-storage project. In the end, both buildings were approved and are now a part of the Jefferson Park community, serving and having a positive impact on its residents.
Iwona Lach is the market-research director for LSC Development, where she oversees competitive intelligence, manages certain aspects of feasibility studies, is involved in asset-management analysis, develops investment memorandums for construction lenders, and designs unit and property layouts using AutoCAD software. She's been with LSC and its general-contracting arm, Cobalt Commercial Construction, since 2008, and has more than 17 years of self-storage experience. Prior to her current position, she was a marketing coordinator for real estate investment trust Life Storage Inc. To reach her, email [email protected].
Subscribe to Our Weekly Newsletter
ISS is the most comprehensive source for self-storage news, feature stories, videos and more.