Using Artificial-Intelligence Tool ChatGPT to Enhance Your Self-Storage Marketing
Using Artificial-Intelligence Tool ChatGPT to Enhance Your Self-Storage Marketing
Artificial-intelligence tools like ChatGPT have triggered a new generation of chatbots that can improve customer service, but they're capable of so much more. Here are some ways self-storage operators can leverage ChatGPT to improve their marketing and produce meaningful content.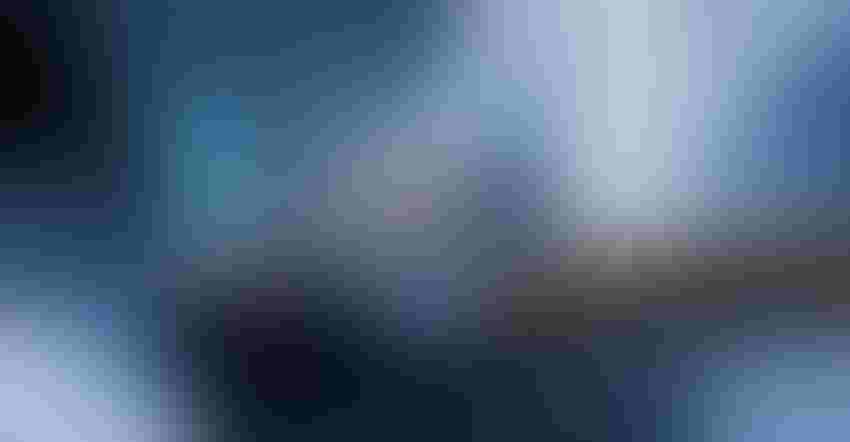 Artificial-intelligence (AI) tools like ChatGPT have garnered a lot of attention lately, but can they be leveraged in the self-storage industry? In fact, they may be able to capture the attention of your target audience, address customer questions and pain points, and even improve your marketing.
In simple terms, ChatGPT is a chatbot, but it has the potential to do much more than any rule-based chatbot ever could. This new generation of AI-powered tools is far more exciting and worthy of investigation. ChatGPT and others are capable of natural-language processing and machine learning, which can improve the automation of individual customer interactions as well as enhance the overall customer experience.
Today's consumers want more and immediate attention when they need answers to questions and concerns, which is why so many businesses are debating whether automation is the best way forward. Chatbots have grown in use, with more than 50% of customers preferring live chat to other forms of digital communication. In fact, more than 80% of them are happy to initiate their communication using a chatbot.
Quality customer service and marketing are essential to self-storage success, and the latest chatbots are quickly being viewed as an ideal solution for intensified customer needs. A tool like ChatGPT can also generate ideas and content to help you build better marketing collateral and campaigns. Though it may never replace the excellence of human writing, it can certainly support your company's marketers and content creators. Let's see how.
Marketing Uses
Self-storage operators use marketing to engage tenants and prospective customers, but as technologies and preferences evolve, it can be a challenge to keep up with the changing landscape. Again, ChatGPT isn't only an intelligent chatbot, it's a great way to generate ideas and formulate strategies for better content. Here are some specific ways to leverage the program:
Keyword research. Input a search keyword for which you'd like your self-storage company to rank well, and then ask ChatGPT to identify supporting keywords. Not every suggestion may be relevant, but it'll give you a great starting point. You can even produce keyword groupings based on their commercial, informational or transactional intent without needing lots of search engine optimization (SEO) knowledge.
Topic clusters. ChatGPT can use the keywords it produces or those you suggest to help build a more impactful cluster strategy as well as identify the connective elements between subjects to create a cohesive plan.
Topic suggestions. Ask the program to generate a list of the most frequently asked questions (FAQs) regarding self-storage, your product or a keyword relevant to your target audience. You can use its suggestions to compile a catalogue of content topics that can boost where you appear on search engine results pages. These ideas can be used for blogging, social media posts or even as additions to the FAQ page on your website.
Headlines. You can use ChatGPT prompts to generate ideas for headlines and content titles.
Campaign structuring and content. If you have limited experience in structuring marketing campaigns or writing about certain topics, a powerful ChatGPT feature is its ability to assist with pay-per-click advertising. This is invaluable if you struggle to continually come up with unique content ideas or know little about a subject. Your content is only valuable if it resonates with your audience, so use AI to spark ideas and structure your work.
An Ongoing Process
As more businesses and consumers use ChatGPT, its value will grow alongside the increased data it has at its disposal. It can already provide target-audience insight and SEO strategy and help kickstart a writer's creative flow.
As a note of caution, resist any temptation to simply present an exact copy of ChatGPT-produced content as original work. It's too easy, and anyone can do it. For that reason, Google frowns upon verbatim copying. If you get caught, it could destroy your chance of ranking highly in search results.
In addition, ensure that your output is worthy of your brand and has the human touches that customers demand.  From that standpoint, you'll never get away with using ChatGPT alone.
Anna Preston writes articles on behalf of Storing.com, which offers portable and self-storage services in the United Kingdom. She's covered numerous topics including marketing, moving, decluttering and storage solutions for small businesses. She's passionate about helping business owners understand the increasingly complex data available to marketers as well as promoting the responsible and ethical use of the internet.
Subscribe to Our Weekly Newsletter
ISS is the most comprehensive source for self-storage news, feature stories, videos and more.