Paid Advertising for Self-Storage: How to Know if It's Working and What to Do if It Isn't
Paid Advertising for Self-Storage: How to Know if It's Working and What to Do if It Isn't
Paid advertising is an important part of self-storage marketing, but how do you know if your campaigns are working? Here's why you should track them, which metrics to scrutinize and what to do if performance moves in the wrong direction.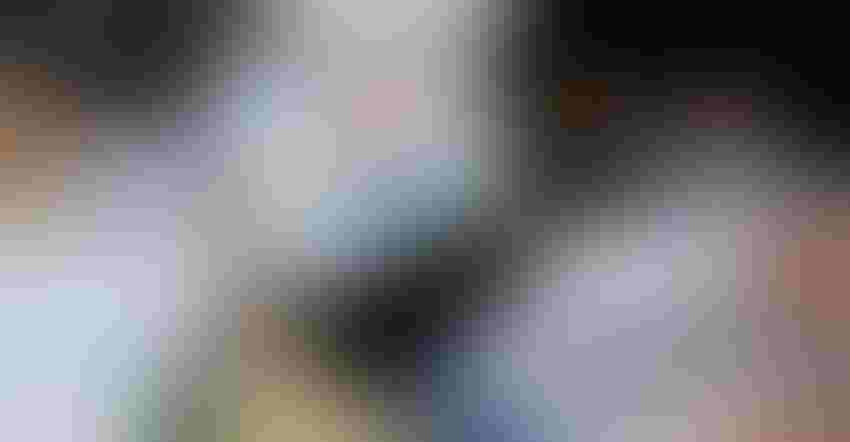 To run successful marketing campaigns for your self-storage business, it's essential to have the right measurements in place. Without a decent grasp of performance, you won't be able to tell which methods are and aren't working. Let's examine why tracking is important to the success of your promotional strategy, the important metrics to watch to gauge effectiveness, and what to do if you see things going the wrong direction.
Why to Track
For self-storage businesses, the most common objectives of a paid advertising campaign are to drive immediate rentals and build brand awareness with prospective customers. While the timeline between someone looking for storage and renting a unit may seem short, there are actually multiple stages of interaction. It's important to have a clear picture of your marketing performance at each to identify potential weak spots.
For example, you might be effectively driving a lot of people to your self-storage website and have a very good click-through rate on your ads, but if your website isn't doing a good job of converting those visitors to paying customers, you'll need to address the issue. It could be that your ads are sending the wrong people to your site, or they're promising something your website doesn't deliver. Without tracking and measuring, you won't be able to figure out what the real problem is. Understanding critical metrics will help you make more informed decisions about your overall marketing strategy.
What to Measure
Figuring out which metrics to track will depend somewhat on your self-storage marketing objectives. In some cases, you'll want to dive deep into your analytics, especially if you discover a problem or want to scrutinize something specific. In general, though, all facility operators should focus on the following:
Website traffic. Track the number of people who visit your website, whether they're new or returning. While the exact number isn't important, it's useful to focus on trends. In particular, look at year-over-year differences, as traffic can change quite a bit by season.
If you operate just one self-storage facility and haven't made any significant changes to your advertising, you can expect website traffic to remain fairly consistent. However, if your business is growing, or expanding to new locations, you should expect your numbers to be increasing. What you don't want to see is a sudden drop in the number of website visitors. This can indicate a problem with your tracking mechanism or marketing strategy. You can set up alerts within your analytics software to inform you if traffic drops below a certain threshold. This'll keep you up to speed and allow you to respond more quickly to whatever is causing the decrease.
Click-through rates (CTR). This is the percentage of clicks on your ad compared to the number of times it was shown. For example, an ad that was shown 100 times but clicked on five times has a CTR of 5%. You want to see as high a CTR as possible because it indicates your ads are relevant to users' search queries. Not only does this mean better website traffic, you'll be rewarded with a high quality score, which results in a lower cost per click.
Display ads like those on Facebook, Instagram, YouTube and the Google Display Network will have a lower CTR than search ads on platforms like Google or Bing. This is because search ads will find people at exactly the point they're looking for you.
Cost per visitor. This is the amount you've spent on an ad divided by the number of visitors who've clicked on it and visited your website. It's preferable to keep this number as low as possible, but you'll find the people who convert the best will often be the most expensive. Because of this, you don't want to optimize purely for a lower cost per visitor.
Cost per conversion. This is the amount you've spent on your marketing campaign divided by the resulting number of conversions. Though you want this figure to be as low as possible, some conversions are worth more than others, so don't focusing only on cost. You can afford to spend more to acquire a customer who's ultimately worth more to your bottom line, either because they pay a higher rate or stay longer. Conversely, you want to spend very much to acquire those customers who are worth less in the long run. Assigning a value to each type of conversion in your analytics can be a useful way of seeing the true return on investment from each self-storage marketing channel.
Conversion rate. This is the percentage of visitors who carry out a specific action on your website that you've defined and set up to be reported as a "conversion." This could be a quote request, a unit rental, a retail-product purchase or a phone call. The conversion rate can vary from business to business, depending on the actions chosen. In general, you'd expect to see slight improvements over time as you refine your marketing campaigns and actively work toward traffic that converts at a higher rate.
Sales. Depending on how your self-storage website is set up, you may find it difficult to track sales and link each to a particular visitor or acquisition channel. Nevertheless, it's recommended that you to do this if possible. Accurately tracking sales will allow you to make better decisions based on your cost-per-conversion performance.
Remember, a conversion doesn't always mean a direct sale. You'll want to track the number of leads who get in touch with you or request a quote. After all, if you're issuing 50 quotes for every sale, something is wrong with your process. This is an issue you likely wouldn't detect without knowing the number of quotes and sales.
The best way to track sales is by knowing the monetary value of each. In cases where your online system doesn't allow this, you can often track a sales page and then assume an average lifetime value for each self-storage customer.
When It Isn't Working
If you start to see a drop in your self-storage marketing performance, the first thing to do is look at each of the metrics above to see which may have been affected. This can usually help you get to the root of the problem. For example, let's say your clicks have remained consistent but you notice a drop in the number of quote requests. In this case, check the quote form to ensure it's working. If it is, then check to ensure quotes are being properly delivered to your management software.
Being able to narrow an issue to a specific area will help you get to the root of any marketing problem quickly, saving you valuable time and reducing wasted spending. Paid advertising can reap great benefits in self-storage, but only if you know what's working and how well.
Ben Hook is a marketing strategist at Storist, a digital-marketing agency providing services exclusively to the self-storage industry. His website provides storage marketing advice and updates designed to help increase online visibility and occupancy rates. You can reach him via email at [email protected].
Subscribe to Our Weekly Newsletter
ISS is the most comprehensive source for self-storage news, feature stories, videos and more.