It's Grand-Opening Time! Here's How to Plan and Market Your Self-Storage Facility Launch
It's Grand-Opening Time! Here's How to Plan and Market Your Self-Storage Facility Launch
A new self-storage facility is a cause for celebration, and a good way to launch is with a grand opening. Not only is this an opportunity to introduce your business to the community and kick off those critical lease-up sales, it'll help you build brand awareness. Here's how to plan and market the event.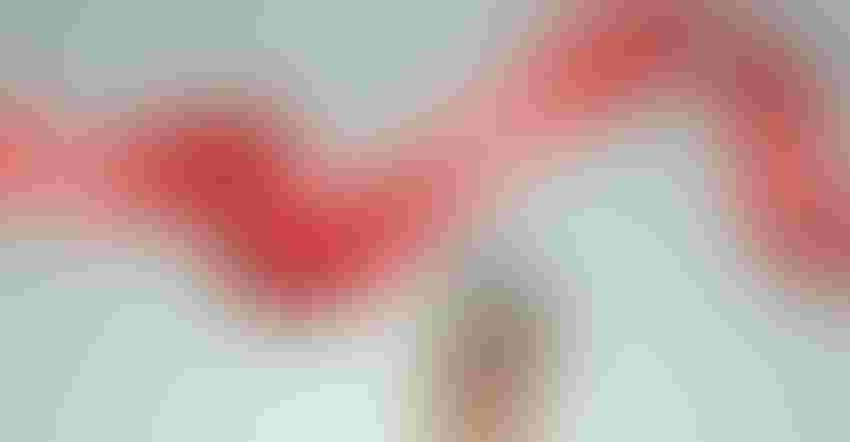 Your newly constructed self-storage facility is on track to be completed soon. How are you going to introduce it to the world? It's time to rent those units so you can start to reap the financial benefits of your new investment! You want to get the word out to potential customers and the general community.
A grand opening is a great marketing strategy! Plus, the benefits go well beyond the one-day event:
It'll generate press. Pitching your story to the media and inviting them to participate may inspire them to write about your facility.

You'll meet your neighbors. These include business owners and their staff, government officials, local residents, and more. Some are potential vendors for your operation. Most are prospective customers, too.

It gives you a chance to reward early followers and tenants. You can offer a grand-opening special to those who attend.

You can grow your social following. Consider offering a follower-only promotion in connection with your grand opening.

You can build your email list. Setting up a countdown page on your website or pre-launch landing page is a great way to collect emails. You can also collect emails via a sign-in sheet on the day of the event. Then you'll have a sizable list of prospects to whom to send a special offer.

You can collect valuable testimonials. Ask attendees to share their impressions of the facility on Google or other platforms. This'll give you a bank of content that adds legitimacy to your business.

You can start relationships. Attendees may include local politicians, chamber of commerce members and others who may open doors for collaboration, partnerships and more.
How soon should you start this process and what exactly is needed to host a successful grand opening? Following are some recommendations on timing, planning, the attendee list and more.
Setting a Date
Organizers of the most successful grand openings always allot plenty of time for planning, typically two to three months. This allows you to:
Develop your online presence. It takes time to create or update a website that'll allow customers to see photos of your facility, take a virtual tour, reserve units or make payments.

Set up your social media platforms. This is key for all pre- and post-launch activities.

Establish a list of contacts. These are the people you want to be involved with the grand opening such as the media, local politicians, potential customers, partners, vendors, etc.
The obvious first step in preparing for your self-storage launch is to pick a date and time for the event. Keep your target audience in mind. Do most of them work regular business hours? If so, a weekend or evening may be best. Avoid holidays. Finally, don't host the grand opening right away. Allow at least a couple of weeks after the facility opens to uncover and resolve any potential hiccups.
Marketing
Next, consider the marketing goals for your self-storage grand opening and reach out to the vendors you'll need to reach them. For example, you'll want to post an announcement on your website and social media platforms, which may require the help of your web developer or a professional marketer. You may need a graphic designer or printer to help produce your emails, invitations, signage and promotions. Again, start these activities well in advance so you have ample time to develop materials.
If you already have a company website, is it current? Does it properly showcase your new self-storage facility? Will customers be able to view available units, and rent or pay online? Are you ranking on the first page of Google search results? If you answered "no" to any of these, you need to get some things in order.
Of course, if you don't already have website, now's the time to build one. Consider including:
Photos that show your property's features and amenities

Property map with available units

Online rentals and billpay

"Coming soon" page with a countdown clock to build anticipation for the grand opening

Links to your social media platforms

An email sign-up form with a special promo-code or early-access link
The months leading up to the grand opening are a great time to establish your social media presence. At a minimum, create a corporate page on Facebook, Instagram and Twitter. Share the hectic last-minute scramble of preparing for the grand opening or sneak peeks at various unit sizes and amenities. Instagram reels and TikTok are also fun ways to showcase your self-storage business.
Finally, have your grand-opening invitations professionally designed. Get it produced in multiple formats so you can send it via snail mail, email, social media, etc. Think about any promotional giveaways or raffle-prize items you may need and design or order them.
Guest List
Knowing whom to invite is also critical to ensuring a successful grand opening for your self-storage facility. Hopefully, you've already established relationships with some of the following people. Here are the folks you want to contact and when:
Contact the chamber of commerce a few months out. They can usually provide a grand-opening ribbon and giant scissors you can use. They're also a great resource for other vendors you may need for the event such as caterers, florists, furniture rental, decorators, and a photographer/videographer.

Reach out to the above vendors at least a month in advance, though longer is better, especially at certain times of the year when they may be busy with other events, like summer or the winter-holiday season.

Contact the mayor and members of congress a couple of months in advance. With proper planning, one may even offer to speak at your event.

Send invitations to potential partners and customers a month ahead of the event to allow ample time for RSVPs and for guests to make their plans to attend.

Reach out to local media such as newspapers and radio/television stations two to three weeks prior to the event. Send an official press release with details about the grand opening, plus an invite to attend.
Whether you're hosting your first self-storage grand opening or your 50th, it's a cause for celebration. It allows you to slow down and take stock of the process it took to get those doors open. The best part is you won't be celebrating alone. You'll be raising a glass alongside your future customers and starting your relationship on the right foot.
Lisa Porter is the founder of P3 Creative, a full-service, digital-marketing agency serving business clients from start-ups to Fortune 500 companies. She helps customers in all aspects of marketing including branding, logo design, websites, search engine marketing, social media marketing, email campaigns, public relations, video production, grand openings, and more.
Subscribe to Our Weekly Newsletter
ISS is the most comprehensive source for self-storage news, feature stories, videos and more.