4 Things Self-Storage Operators Must Do in 2021 to Improve Their Digital Marketing
4 Things Self-Storage Operators Must Do in 2021 to Improve Their Digital Marketing
If your digital marketing isn't bringing in new self-storage customers, it's possible that you're missing some important strategies. Here are four things you must do to connect with potential renters and improve your online results this year.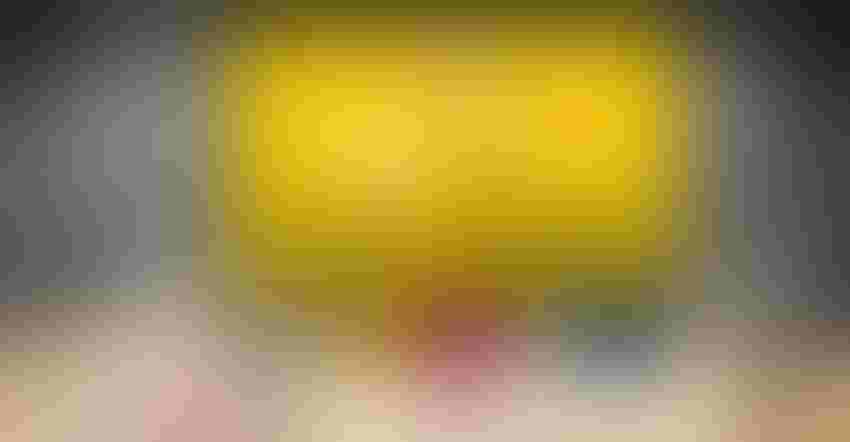 Self-storage operations teams are often comprised of savvy go-getters with too much to do and not enough time in which to do it. When you're so busy, it can be difficult to really think through your digital marketing, including which tactics are actually generating leads, and which are simply adding to your to-do list.
These days, to attract more prospects to your business, you need to connect with people where they are—online! So, busy or not, you'll need to invest at least a little time and effort into your digital-marketing strategy this year. Let's take a look at four things you should try to better connect with potential customers. If you're already doing these things, you'll get tips to improve results.
Must-Do 1: Search Engine Optimization (SEO)
This seems basic in 2021, but I'll say it: Your self-storage facility needs a website! And that website needs to be tailored to current SEO practices. Search engines like Google are constantly updating their algorithms, which essentially look for certain qualities within websites to determine if those sites will answer a searcher's questions.
Keeping your website up to date with proper SEO shows search engines that, yes, your website will answer customer queries. Plus, adhering to best practices means the engines are more likely to recommend your website on their search engine results page (SERP). When someone sees your website listed and clicks on it, we call that "organic traffic." We love this because it's free—there's no cost to your company if someone clicks on your link here.
Of course, you have to invest time and, therefore, money upfront to tailor your website to comply with SEO best practices. It's a long-game tactic. It can take months to be considered trustworthy within your area of expertise and to be served up in top slots on SERP. This is why it's important to pair strong SEO with other marketing tactics.
Must-Do 2: Digital Advertising
SEO sets a strong foundation for digital advertisements. Why? Because it ensures a website contains what searchers think they're going to find. There's nothing more frustrating to a user than clicking on an ad for what appears to be exactly what they're looking for, only to land on a clunky, unhelpful website.
With digital advertising, companies pay to show their ads to internet users on various networks such as Google and Microsoft, and on social media platforms like Facebook and Instagram. For now, we'll stick with search and display ads and get into social media a bit later. On the Microsoft and Google advertising networks, we can broadly categorize digital ads into two groups:
Paid search is served up at the top of the SERP, typically above the organic results. This prominent location helps your self-storage website stand out. Every time a searcher clicks on your ad, you're charged. This is why you'll often hear paid search called pay-per-click. The cost for each click depends on keywords, location and other parameters of your digital ad campaign.
Display ads show up in website banners and sidebars. According to Google, its display network advertises on more than 2 million websites and reaches more than 90% internet users. The game-changer is, when paired with data science and technology, your marketing spend can be allocated to the highest performing campaigns and advertising channels. This takes the guesswork out of getting the most from your self-storage marketing budget.
Must-Do 3: Reputation Management
When we talk about reputation management, we mean online reviews, such as those found on your self-storage facility's Google My Business listing. According to a 2020 survey from marketing firm BrightLocal, the average consumer spends 13 minutes and 45 seconds reading reviews before making a purchase decision. As we vote more and more in our digitally distracted world with our time and attention, this stat speaks for itself—customers care about reviews. Moreover, Google does, too.
Online reviews make up 15% of local pack ranking factors, according to Moz, a marketing company that specializes in SEO. The local pack is a Google SERP section found on the first page of results for searches deemed to have local intent. Its prominent real estate encourages searchers to look there first when seeking businesses in their area.
If you weren't convinced already, review ratings are the biggest driver of clicks in local SERP, BrightLocal reports. While your self-storage business might not necessarily feel "local" to you if you operate multiple sites, most of your customers will consider it as such. They're looking for a facility that's conveniently located in their city or neighborhood. They aren't thinking of your portfolio as a whole but of an individual site.
The core tenant of online reviews is to respond to every single one. Reply with empathy and in a timely manner. Customers want to feel heard and to know that you care. How you handle reviews can build trust and fix problems, or make customers feel they should take their business elsewhere. Plus, if you resolve a customer complaint, they'll often remove or edit any negative post. This not only keeps customers satisfied, it ensures reviews don't harm your local SEO strategy.
Must-Do 4: Social Media
Social media and reputation management go hand-in-hand. As a result of the pandemic, people are spending more time on social platforms. Worldwide, we average 2.3 hours per day, according to Statista, which specializes in market and consumer data. Wow. For this reason, a portion of your digital budget could be designated to social media advertising.
According to industry data, the average self-storage customer journey is about 10 days. So, based on the above statistic, advertising on social media gives your property 23 hours of chances to connect with potential renters. Simply put, social media isn't just a channel to see cute puppy videos or share moving tips. It could also be an excellent way to help increase rentals.
Marketing your self-storage business has never been more complex. By following the four strategies above, you can build a solid foundation that'll get your self-storage business noticed online.
With nearly eight years of experience in the areas of account management and customer success, Adam Mackie has helped organizations improve their cross-departmental alignment to create a more customer-centric approach. As the senior director of the self-storage vertical at G5, he drives the operational efficiency and effectiveness of the sales and account-management organization to ensure self-storage operators use the full potential of the company's products and services to meet their business objectives. For more information, call 800.554.1965.
Subscribe to Our Weekly Newsletter
ISS is the most comprehensive source for self-storage news, feature stories, videos and more.