The Impact of World Events on Self-Storage Demand, Occupancy and Rental Rates
The Impact of World Events on Self-Storage Demand, Occupancy and Rental Rates
Recent world events have greatly affected the self-storage industry, and nearly all of the news is positive. Read what's changing and why, particularly in relation to facility demand, occupancy and rental rates.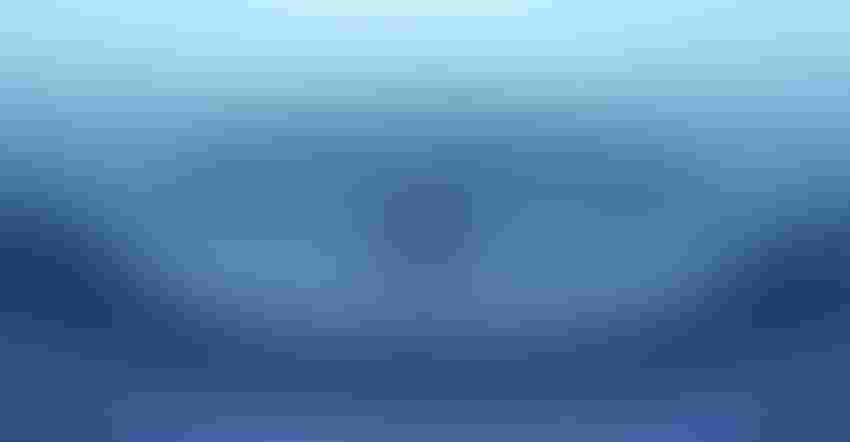 The world as we know it has changed dramatically over the past few years due to the coronavirus pandemic, economic turbulence, political unrest, natural disasters and a host of other global-impacting factors. There's been a lot of bad news, but much of it has led to good things for the self-storage industry. Find out why and how.
In the beginning of 2020, the self-storage industry was in the seventh inning of the largest supply cycle in its history. Coming out of the Great Recession, access to credit was tight, which made it more difficult for developers to finance projects, resulting in lower supply growth. That crimp created an enormous tailwind for facility performance, and occupancy soared. In 2009, the average store occupancy was roughly 85%, but by 2016, it was in the low to mid 90% range.
Strong industry fundamentals, coupled with easier access to equity and debt capital for new projects, created a boom in self-storage development. The rapid increase in supply led to downward pressure on occupancies and rental rates.
Enter COVID-19. In March 2020, as the world shut down, self-storage operations were considered essential businesses. While this allowed them to remain open, demand cratered as most Americans sheltered in place. Though move-outs also slowed considerably, the reaction from the real estate investment trusts (REIT) was to drive demand using price—the only lever available. Rates were slashed to stimulate interest during what is normally the strongest rental period of the year. The pause in demand turned out to be very temporary, however.
When the most stringent lockdowns were lifted across the country in June 2020, the need for self-storage skyrocketed. Consumers were driven by the desire to create a home office or gym, or to relocate to a more pleasing location. Demand was extremely high, and it never slowed. It didn't even falter through winter 2020, a time when we typically see self-storage pricing soften as population mobility decelerates. Demand remained strong and pricing held firm at the levels experienced during the previous summer.
As we entered spring 2021, self-storage occupancy was 400 to 500 basis points higher than the year prior. Within the span of 12 months, most of the oversupply that had been a drag on the industry was a distant memory. With high occupancy going into the leasing season, that spring will likely be recorded as the strongest period of pricing growth the industry will ever experience, as rates increased 40% to 50% in many areas.
By fall 2021, normal seasonal demand returned, and rates finally resumed their usual trends after increasing for 18 months straight. Looking to the 2022 lease-up season, rates are increasing again, albeit at a more sustainable level, up mid-single digits year-over-year nationwide.
Other Industry Shifts
While the self-storage occupancy and rental-rate story coming out of the pandemic is the easiest to spot, there are several other dynamics that seem to have shifted as well. Average length of stay across the industry is extending. Said differently, customers are using storage for longer periods of time. Additionally, they're turning to the internet to book units much more than they did before.
While it's too early to make firm conclusions, it might be that facility location isn't as critical as it once was. If you can rely on customers finding you online, walk-in traffic might become a lower-order priority. There will be a knee-jerk reaction to this statement from those who insist location is the most important factor in self-storage. And in truth, a visible site will nearly always do better than a hidden one. However, the playing field may be changing. If more customers are captured online, a facility with good access and poor visibility will do better today than it would have 15 years ago.
Inflation Woes
With all of the advantages the last few years have provided for self-storage, the industry hasn't been without challenges. The flood of liquidity from loose monetary policy and fiscal stimulus created a surge in demand for just about every product or service that exists. With production capacity unable to keep up with the surge, prices for everything have increased and will continue to do so.
For self-storage operators, inflation is thus far making labor more expensive, though it's already a facility's largest expense at around 30% of operating costs. Using the REITS as a proxy, wages are increasing by high single digits, which adds 2% to 3% to bottom-line costs. Given how high rental rates have increased, however, these pressures are quite manageable.
For self-storage developers, the last 24 months haven't been as easy. Everything including the price of steel, cement and labor has increased significantly. Adding insult to injury, municipalities are taking much longer to review and approve projects. The net result is development is more expensive and taking longer than ever.
Luckily, the increase in rental rates continues to make certain areas viable for development, but the risk profile of being a developer is extremely high. The volatility of material prices requires extra caution and contingency budgets. It's now ridiculously easy to blow construction budgets and pro formas.
With all these global dynamics in play, including inflation and higher interest rates, anything could happen. My current view is we should expect to see self-storage rental rates steadily increase in the low to mid-single digits vs. last year. Development activity will continue to increase nationally, but rising costs and interest rates will counteract that upsurge. While supply is always an area of concern, we shouldn't expect to see significant impact from new supply to for at least another 24 months, and generally, only in areas where zoning barriers to entry are low.
Cory Sylvester is a co-founder and principal of DXD Capital, where he leads site selection, investment committee and technology architecture. In addition to helping lead the capital-raising efforts for DXD Fund I and II, Cory built the company's national real estate team. He's a founding principal of Radius+ and co-founder of ManageSpace, a self-storage property management software solution. To reach him, email [email protected].
Subscribe to Our Weekly Newsletter
ISS is the most comprehensive source for self-storage news, feature stories, videos and more.