Sounds of Storage Podcast: Attorney Jeffrey Greenberger on Legal Resources at the 2020 Inside Self-Storage World Expo
Sounds of Storage Podcast: Attorney Jeffrey Greenberger on Legal Resources at the 2020 Inside Self-Storage World Expo
In this Sounds of Storage podcast, industry attorney Jeffrey Greenberger talks about his role at the 2020 Inside Self-Storage World Expo in Las Vegas, providing a glimpse into his seminar and Legal Q&A session, and offering guidance on how to maximize the event's legal resources.
Self-storage operators face more legal risks than ever before, from changing lien laws to physical and online site accessibility to class-action lawsuits and much more. Potentially litigious situations require great attention to detail and follow-through on the part of facility owners and operators.
In this revealing "Sounds of Storage" podcast, Inside Self-Storage Vice President Teri Lanza speaks with Jeffrey Greenberger, partner in Cincinnati-based law firm Greenberger & Brewer LLP, about the legal-focused sessions he'll present at the ISS World Expo, April 14-17, at The Mirage Hotel & Casino in Las Vegas. He provides a glimpse of what operators will learn in his seminar "You Might Need a Self-Storage Lawyer if…," and how attendees can ensure quality time with experts at the show. He also gives guidance for maximizing his popular Self-Storage Legal Q&A, which allows industry professionals to get their questions answered in an open-forum format. More details can be found at issworldexpo.com.
Duration: 13 minutes, 29 seconds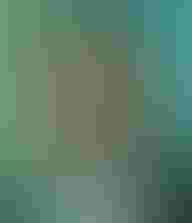 Greenberger's legal practice focuses on commercial real estate with a concentration in self-storage. He assists owners and operators in the design and implementation of legal policies and procedures as well as operational issues. He also works with state self-storage associations and is a featured speaker for national and state tradeshows. Greenberger is a regular contributor to the ISS family of products, including the magazine, expo, website and store.
To learn more from Greenberger, visit the ISS Store, where you'll find recordings from previous ISS World Expo presentations, webinars and other resources.
To access additional installments in the "Sounds of Storage" series, visit the ISS podcasts page.
Subscribe to Our Weekly Newsletter
ISS is the most comprehensive source for self-storage news, feature stories, videos and more.