Determining Self-Storage Unit Abandonment: Critical Steps to Protect Your Business
Determining Self-Storage Unit Abandonment: Critical Steps to Protect Your Business
While you might think that items found in a mostly empty or unlocked self-storage unit have been abandoned as trash, that isn't necessarily the case. There are critical steps you need to take before you dispose of any goods. Find out what they are so you can protect your business.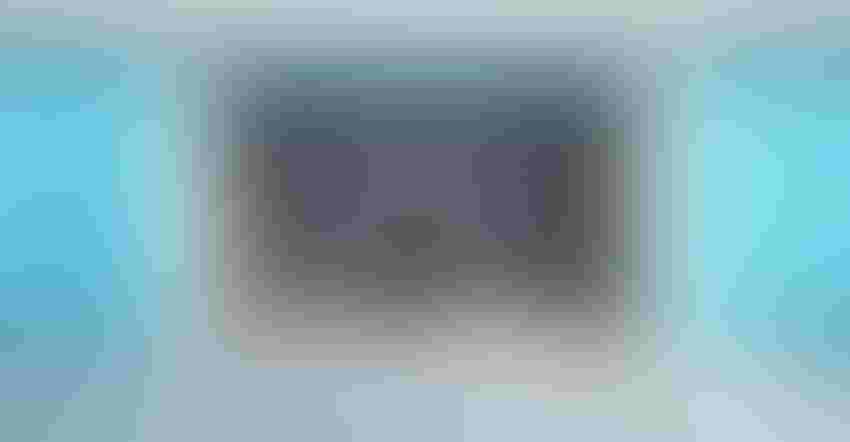 Ideally, all self-storage tenants would pay their rent on time, behave themselves when on site, give notice when they move out and leave their space perfectly clean. While many tenants do fit this mold, others don't, and those are the ones who keep us on our toes.
It isn't uncommon for a self-storage operator to find an unlocked unit with someone's stuff still inside it. At this point, you ask yourself, did the tenant move out? Can you deem the property abandoned and dispose of it? The answer isn't as easy as it might appear and depends on the situation.
The Rental Agreement
Most self-storage rental agreements contain a provision to address the abandonment of stored property. Typically, it'll state the conditions under which a tenant will be deemed to have abandoned their unit, such as removing the lock and failing to pay further rent. The provision may also declare that the situation allows the operator to dispose of the property any way they see fit, and may provide a release from the tenant for all claims against the storage business for the disposal.
While it's a great practice to have this type of language in your rental agreement, it should only be used in certain situations and generally as a last resort. If the unlocked storage unit is paid up, secure it with a new lock notify the tenant. If the unit is delinquent, you shouldn't rush to declare the property abandoned even though such facts may qualify under the terms of the rental contract.
The best practice is to contact the customer to see if they vacated. If they tell you they intended to abandon the property, ask them to sign an abandonment form confirming this decision. This will also release you to dispose of the property.
Although the rental agreement may contain language that suggests the abandonment can occur simply by the tenant removing their lock and skipping the rent, it's always better to wait until the tenant has confirmed their intent in writing. Taking these steps can protect you from future claims.
Lien Sale
If your self-storage tenant fails to respond to your inquiries and the unit continues unpaid, the safest course is to initiate the lien-sale process in accordance with the applicable lien law. Otherwise, you run the risk of a wrongful-disposal claim.
However, there are circumstances when, due to the type and condition of the property left in the unit, you might decide to proceed with abandonment action. Send written notice to the tenant informing them that they have 72 hours to retrieve their property and empty the unit. If they fail to do so, the property will be deemed abandoned, and you can clean out the space. It's important to note that some states now have statutory provisions that allow you to dispose of property in the unit if the value is under a certain dollar limit, so be familiar with your state law.
As with any situation in which a self-storage operator declares property abandoned without a tenant's written confirmation, it's strongly recommended that you take photographs and videos of the items in the unit to provide an inventory. You might even bring in a third-party appraiser to verify the value of the contents in case the tenant comes back and claims wrongful disposal.
Voluntary Abandonment
Self-storage delinquencies can also be resolved through voluntary property abandonment. There'll be times when the tenant can't pay rent and decides it's no longer important to hold on to the stored items. In such case, in lieu of a move-out or lien foreclosure, the tenant can abandon the property to the operator. They should sign an abandonment form that forsakes all property in return for a waiver of the account balance and a release of any claims related to disposal of the property.
In situations like this, a written abandonment form is much better than going through the lien process. You save the time and money of sending notices, publishing ads and conducting the sale, and avoid any claims of wrongful sale.
Abandonment may also come in the form of a "pay and vacate" agreement. Sometimes, the best solution is to negotiate a settlement for a reduction on the debt owed if the tenant agrees to vacate by a specific date. The pact should also include a provision that the property shall be deemed abandoned if the tenant fails to move out by that date. If they leave all the property without paying, you can pursue the debt through collection. Even so, you've removed a defaulting tenant without going through a lien sale and regained a unit that can now be rented to a paying customer.
An abandonment can be a useful tool in self-storage, but it must be used correctly, or it can have severe consequences. It can be tempting to declare property in an unlocked storage unit as abandoned; however, any time you dispose of such property without written consent from the tenant, the exposure to future claims increases. It's important to take the proper steps to protect yourself and your business.
The best practice is always to have the self-storage abandonment in writing, with the tenant clearly and concisely consenting, so there's no ambiguity. Any verbal agreement is at risk of future contradiction by the customer. Without that, you face an increased likelihood of potential claims for improper disposal of property.
Ashley Oblinger is an attorney in the Atlanta law firm of Weissmann Zucker Euster Morochnik & Garber, P.C., where he specializes in business and self-storage law, advising operators nationwide on all legal matters, including lease preparation, lien enforcement, tenant issues, tenant-claims defense, and employment policies. To reach him, call 404.760.7434; email [email protected].
Subscribe to Our Weekly Newsletter
ISS is the most comprehensive source for self-storage news, feature stories, videos and more.