Critical Legal Situations Faced by Self-Storage Operators: How to Handle Them, Plus Prevention Tips
Critical Legal Situations Faced by Self-Storage Operators: How to Handle Them, Plus Prevention Tips
The operation of a self-storage business always comes with legal risks, but some are more common or predictable than others. Following are some tricky situations facility operators may find themselves facing. If it happens to you, you may feel unsure about how to proceed. In this article, three industry attorneys weigh in on what they are as well as how to manage and avoid them.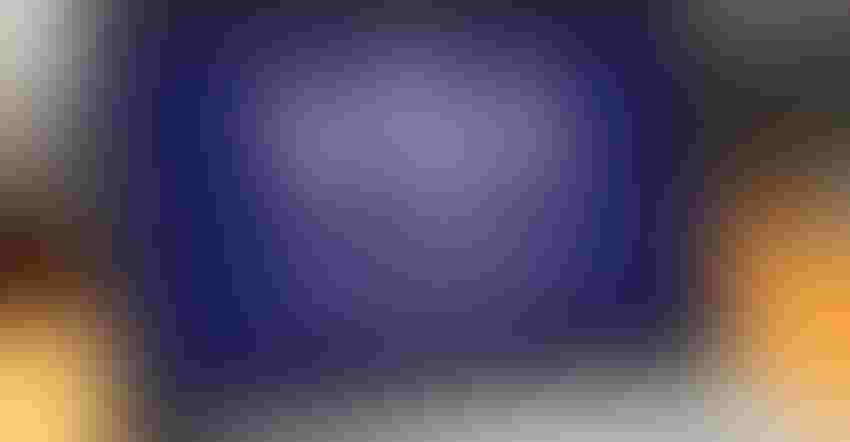 A rare snowstorm in a typically warm city results in a slip-and-fall incident at your self-storage facility, and the injured party says it's your fault for not setting out warning signs. A scammer posing as the widow of a deceased tenant gains access to his storage unit and clears it out, only for the actual widow to appear weeks later. A delinquent tenant shows up after you sell his items at auction claiming that he was deployed overseas and you never asked if he was in the military.
These are just a few of the legal situations you might one day face in the operation of a self-storage facility. Each can severely impact or even derail the business. Your company may have formal procedures in place to deal with some of them, but if you've never been through such a predicament before, it can be disconcerting, confusing and frustrating. Certainly, it leaves you vulnerable to lawsuits, so you'll be eager to resolve the matter.
To help you better prepare, I reached out to three industry attorneys for their advice on critical legal challenges self-storage operators can encounter. Below, they weigh in on ways to handle them and provide prevention tips. They also explain when you need to call a lawyer.
Wrongful Sale
Self-storage lien sales can be fraught with risk, as you must follow your state laws to the letter. There can be many steps, some of which overlap. If a customer's goods are sold in error, or the tenant believes they were, the situation can be complicated by high emotions. To muddy matters, a facility manager who's incentivized (or penalized) to have low delinquency rates might rush through the process. This can lead to mistakes, creating the perfect recipe for a wrongful-sale lawsuit.
Though you may be tempted to handle this situation on your own, Scott Zucker, a founding partner with Weissmann Zucker Euster + Katz P.C. of Atlanta, cautions against doing so, particularly when a tenant is represented by an attorney. "An operator should not try to represent themselves when an attorney is involved on the other side. Not that attorneys can solve the issues differently than an operator, but if a matter has been filed through the courts, there are procedures that must be followed," Zucker says.
"Lawyers are trained to handle these procedural matters. Fortunately, many claims can be handled through the operator's insurance company. So, not only should the operator contact their local lawyer when a claim is brought, they might also find that the dispute is covered under the facility's insurance policy, and their insurance company will retain counsel to defend them," Zucker adds.
SCRA Violation
Sometimes a self-storage tenant becomes delinquent in rent due to military deployment. If you proceed to lien sale, it could put you in violation of the Servicemembers' Civil Relief Act (SCRA). Passed in 2003, the measure was created to protect active-duty military members from certain civil obligations, including liens.
"If you don't know what the SCRA is, you're in a lot of trouble," says Jeffrey Greenberger, a partner with Greenberger & Brewer LLP in Cincinnati.
One possible scenario here is a customer who's in the military but checks the "no" box on the rental agreement. If that tenant gets deployed, fails to pay rent and you process that unit to auction, you could unwittingly be in noncompliance with SCRA.
"[Let's say] you get an anonymous phone call from someone a week before the sale saying the tenant is in Afghanistan serving their country. That's enough knowledge to impose on you to then check and see [if it's true]," notes Greenberger. "There's a database you can check. We recommend every operator, before a lien sale, run the name through the database."
Military verification is available through the Department of Defense Manpower Data Center, but it requires inputting the person's Social Security number (SSN) to receive the most accurate information. This is why Greenberger strongly encourages that you require that tenants provide their SSN at time of move-in. This makes checking military status much easier and more reliable.
Tenant Death
It isn't uncommon for a self-storage operator to learn that one of their tenants has died; however, certain situations that follow a death can place even the most experienced owners and managers in uncharted territory. One such scenario is when an individual shows up at the facility claiming to be a relative of the deceased.
When this occurs, the employee on duty may understandably feel sympathy for the person at the counter and grant them access to the unit, only to realize later that they failed to do their due diligence. One possibility is the person is a relative who's eager to clear out the unit before another family member can do so. Worse, maybe they're a scam artist, with no relation to the deceased at all.
"It's very easy at a time of grief to feel sorry for somebody," says Greenberger,. "In many states, the operator could accept the claiming affidavit, but they'll want to make sure it's filled in correctly. If we've seen the obituary and know this person was survived by five brothers and sisters but the affidavit says, 'It's just me and my sister, Sally,' then an operator should be wary of that. You don't want to rush into it. When you get the affidavit, you should say, 'Thank you. We'll show it to our legal counsel and be back in touch with you in a day or two.'"
ADA Lawsuit
Violations of the Americans With Disabilities Act ADA can be another thorny legal situation for self-storage operators, particularly with lawsuits on the rise the last few years. "A lot of these ADA violations are filed by advocacy groups," says Greenberger. "They're not letting go without a monetary settlement."
To help keep any potential issues at bay, Greenberger recommends that you understand ADA requirements and make sure your insurance policy includes necessary coverage. Knowledgeable agents should be well-versed in products that protect against violations, he notes. For operators with older facilities who are in the process of renovating a site, it's also important to select vendors who understand how to make units compliant with the act.
Murphy Klasing, a partner with Weycer, Kaplan, Pulaski & Zuber P.C., recommends that you hire an ADA inspection to ensure your property is compliant. He also advises that you make a habit of equitable business practices to avoid legal complications.
Onsite Injuries
Injuries to self-storage staff, tenants and site visitors can also occur unexpectedly due to trips and falls, a broken unit door, or other property conditions. To prevent lawsuits, Klasing suggests conducting daily walk-throughs to identify and fix potential hazards. Actions should include taking photos to document damage, performing regular maintenance, and becoming educated on facility responsibilities related to inclement weather.
It's important to note that states vary in terms of what they require from businesses regarding site safety. For example, some mandate that you place signage to warn customers about dangers related to ice and snow; others don't.
Having a site inspection performed by an attorney, insurance agent or other third-party consultant can provide a fresh set of eyes and added peace of mind. "There are countless times where I've walked through storage facilities and the fire extinguishers are missing," says Greenberger. "People who look at facilities for a living tend to walk through them and notice things you don't."
Proactive Measures
In operating a self-storage facility, you can't always anticipate a legal problem. The best way to minimize potential issues and their impact is to take preventive measures. Having the proper insurance coverage, working with reputable and knowledgeable vendors, and staying current with local and national regulations are all strong examples. Klasing calls this "training before the incident." Here are some additional ways to be proactive:
Leverage industry resources. Zucker suggests using the many published guides and services available through state and national associations. In some cases, these provide direct access to industry legal expertise. "Innocent decisions can create significant liability to operators if they are not careful," he says.
Document everything. Be diligent about documentation. "In particular, I advise all clients to be very careful when entering ledger notes into the system about an incident," Klasing says.
Keep emotions in check. Owners and managers should do their best to stay rational in difficult situations. Circumstances stemming from the "four Ds" (death, divorce, disaster and downsizing) can be accompanied by strong feelings, for customers and staff. "Most lawsuits are a result of bad communication or emotional upheaval," says Klasing. "Keep your emotions in check and communicate."
Budget wisely. Prepare financially for legal challenges, including outlier incidents Greenberger refers to as "unicorns." This means purchasing the appropriate insurance policies, allocating funds to hire consultants and vendors who can keep businesses in compliance, and having the means to hire an attorney when it's necessary to do so.
"A lot of self-storage operators are small, family-owned businesses. This is how you're going to pass wealth down to your children—through this facility built in 1985 for a quarter-million dollars that's now worth $10 million," he says. "What we like to say all the time is: How many lawsuits can that facility afford?"
"I realize that hiring lawyers can be expensive, but in many situations, it is the true cost of doing business," agrees Zucker. "Operators should not be penny-wise and pound-foolish when it comes to legal matters."
When to Consult an Attorney
So, when exactly should you call a self-storage lawyer? For Klasing, part of that decision-making comes from intuition and the ability to identify red flags. "You know when it happens," he says. "It's often when an incident seems like a lose-lose situation, or you just know the tenant is gearing up for a fight."
A clear sign is when you're contacted by an opposing attorney or outside authority. For example, you might be served with a lawsuit, subpoena or search warrant, or a tenant might come right out and say that they intend to hire a lawyer. Other times you might need an attorney are when an injury occurs on site, a mistake has been made in relation to a unit sale or you receive a legal notice.
"Any time an operator receives a notice from a lawyer or the court, there should be an alert, especially because court matters have deadlines," says Zucker. "If those deadlines are missed, the operator could face liability, even if they initially did nothing wrong. This is often called a 'default.' So, managers should pay attention to any such notices and alert the property owners or senior managers of the situation."
Whether you have someone on retainer or legal defense is available through an insurance claim, having the right risk-management team in place is paramount. "You don't want to put your team together after something bad happens," Greenberger says. "Have a consultant come out and look at your facility once a year—just walk the site with you. Have a lawyer. Have a really good insurance agent. Know how to get your gate fixed quickly when it breaks. Have your team lined up. You need to know who to call when [something unexpected happens]."
Kate Ramsey is a Las Vegas-based freelance writer who covers technology, business and hospitality.
Subscribe to Our Weekly Newsletter
ISS is the most comprehensive source for self-storage news, feature stories, videos and more.