Leasing Property to a Cell-Tower Provider: A Self-Storage Owner's Guide
Leasing Property to a Cell-Tower Provider: A Self-Storage Owner's Guide
The cellular industry is in a race to get 5G infrastructure in place, and it needs to install tens of thousands of more cell towers. This creates possibilities for self-storage owners, who can generate revenue by leasing out part of their property. Here's a guide to this lucrative opportunity.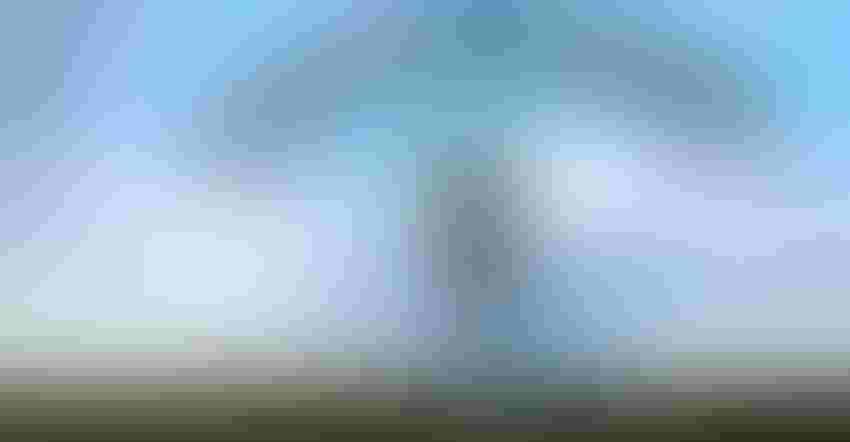 As a consumer, you've likely been inundated with offers from mobile carriers as they race toward 5G dominance. This sprint toward the fifth generation of cellular technology means wireless networks must be expanded. Cell-tower companies need to establish up to 1 million new sites over the next decade! The economic value of 5G use is estimated at trillions of dollars. If there aren't enough towers to meet demand, it could create a digital divide across the nation, particularly in rural areas.
Cell towers are like roads: They connect one point to another and handle day-to-day traffic. It's now necessary for the wireless industry to expand existing "roadways" and build new ones. The good news for you as a self-storage owner is you hold the key to this infrastructure expansion. Why? Because you have valuable property!
Rather than buy land, cell-tower companies lease it from municipalities, businesses, schools, churches and even individual homeowners. If negotiated properly, a cell-tower lease is a great financial opportunity. Let's explore how it could be lucrative for you.
Cell-Tower Basics
The number of cell towers in the United States has grown steadily each year. In fact, there's never been a year in which more towers were taken down than erected. Market factors including 5G expansion, small-cell growth, radio-service development and new carriers coming to market all create a need for more towers. At the beginning of 2021, there were more than 417,000 nationwide, with an estimated 800,000 new sites to be added by the end of decade.
Most everyone has heard of AT&T, T-Mobile and Verizon, however, you may be surprised to learn that these companies own just a small fraction of the cell towers nationwide. Most U.S. towers aren't even owned by the wireless carriers but rather by companies that specialize in the towers themselves, publicly traded companies like American Tower Corp., Crown Castle and SBA Communications Corp. These entities don't have any wireless customers, but they play a very important part in our ability to use our phones.
It's expensive to build a new cell tower, with costs averaging $300,000 to $500,000. It can even be significantly more, depending on where the tower is being installed and the type of tower required. For example, a stealth tower, which is designed to look like a tree, clock tower or flagpole, can be significantly more expensive with limited functionality.
Cell-tower companies generate revenue based on the number and types of tenants (wireless carriers) they get to use each tower and the kind of equipment each tenant installs. With the buildout of 5G and other upgraded equipment being added, tower companies can generate more money than ever from subtenants using the tower as well as equipment upgrades.
Most self-storage owners want to know: What's the impact of a cell tower on my property taxes and value? Each municipality is different. Some jurisdictions classify a tower as real property, while others tag it as personal property. Tax consequences can vary depending on the classification, but in all cases, you should understand your rights in passing this additional expense to the cell-tower company.
One major concern is whether a cell tower will decrease property value. Many owners believe a tower only impacts the immediate area on which it stands. The truth is you aren't only giving the cell-tower company the right to occupy a defined area of your property; you may also be placing restrictions on the rest of your land, which might even limit future development. The situation can be intensified when you consider that a typical cell-tower lease has a minimum term of 20 years, with some extending to as long as 100. It's also important to note that, typically, the only to terminate the lease agreement is if the cell-tower tenant defaults.
Lease Basics
The wireless industry's primary need is to provide faster service to customers while offering the ability to download more and more data. The only way this can occur is to upgrade existing telecom equipment and add new towers to densify wireless networks. Carriers are continually searching for new locations.
But be aware: Cell-tower companies won't build on your property just because you petition them to do so. They must see a need. The odds are slim that your property will be chosen; however, if you wish to pursue this path, the best way to improve your odds is to get your property and contact information in front of the right wireless-industry contacts. That way, if a tower company is looking for a site, it already knows of your interest and who you are. Working with a reputable lease-consulting firm can help you navigate the process.
If you do decide to lease out part of your self-storage property, expect to give up anywhere from 200 to more than 5,000 square feet, depending on the type of tower and equipment. As to revenue potential, it depends. Cell-tower leases are niche agreements. They can have some drawbacks, but they can also be long-term, recurring revenue-generators.
A landowner and tower company must agree on the amount that'll be charged for the use of the property. Rates range from a few hundred dollars per month to tens of thousands of dollars per year. It's important to understand that each cell-tower lease has its own value, so there isn't a set amount of rent you should seek. Your land could be more ideally suited for the tower company than another site nearby, so it's impossible to compare rates.
No matter what a cell-tower company tells you, there's no such thing as "market rent" in this industry. Unfortunately, many owners accept offers far below what they deserve. It's estimated that the average cell-tower agreement underpays by close to $1 million over the life of the lease.
The reason most property owners are underpaid is they treat the agreements like real estate transactions rather than the utility agreements they are. Think of it like an oil company wanting to use your land. In determining a rental rate, would you focus on how much space the oil company is going to use or how much oil they'd be getting from your property?
The cell-tower company as well as the self-storage owner bring something to the table, so make sure you get the right value for your side of the equation. You want to feel good about the terms of the lease on day one as well as the full length of the agreement.
Hugh D. Odom is president of Vertical Consultants, a telecommunications-lease consulting firm currently working with approximately 4,000 self-storage facilities across North America, including Extra Space Storage, Life Storage, StorageMart and Simply Self Storage. Hugh has more than 22 years of legal and telecom experience. He was an AT&T attorney for more than 10 years. For more information, call 877.456.7552.
Subscribe to Our Weekly Newsletter
ISS is the most comprehensive source for self-storage news, feature stories, videos and more.